Peeps Whipped Cream Frosting –
I'm about to fill your basket with a flock of Peeps recipes. It's Peeps Week here at Frosting and a Smile. We'll start with this Peeps Whipped Cream. Then, I'll share a Peeps Truffle Pie, Peeps Chocolate Caramel Coconut Nests, and Peeping Bunny Cupcakes. If you don't want to miss out on any, you can sign up for a free email recipe subscription.
The Easter Bunny always left marshmallow chicks for me to find on Easter morning so I have a nostalgic soft-spot for them. I like mine stale. How about you?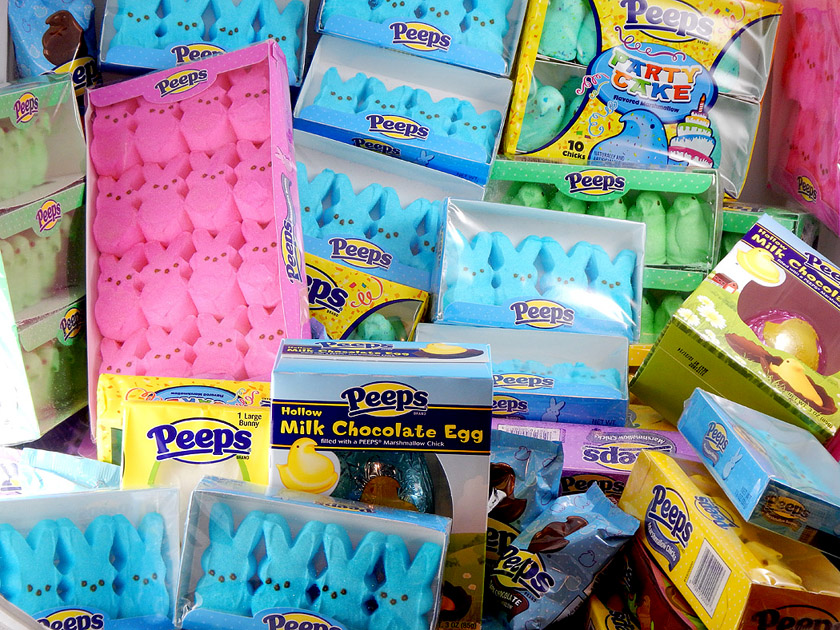 I was toying with Easter Marshmallow recipe ideas when the Peeps "Peeple" contacted me and asked if they could send me some samples to work with. I accepted and waited for a small box to arrive. To my surprise, the UPS man showed up with a mountain of Peeps in colors and flavors I didn't know existed. Since my childhood, the product line has multiplied like bunnies: bright colored, fun flavored, and chocolate covered bunnies.
This was a tough package to keep away from my little guy, Chase. He wanted to try them all. But I have limited him to one Peep a day. He likes the new Party Cake flavor. I'm a fan of the chocolate-covered chicks. I thought there was no way I'd go through this collection, but all of the Peeps Week recipes required a few versions to perfect, so they came in handy.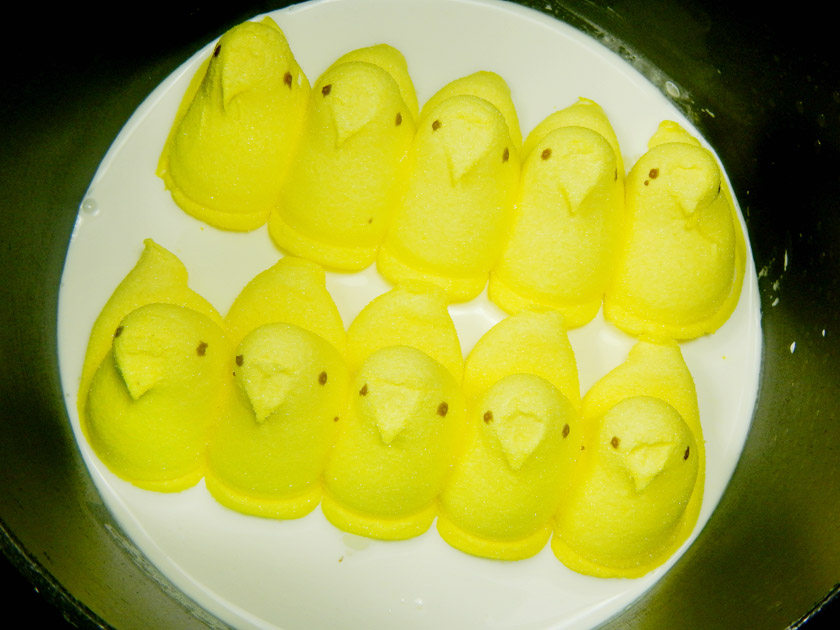 This recipe starts with the iconic yellow chicks. You have to melt them with heavy cream. My husband was against what he believes to be Peep abuse. He laughed that I would hear chirpy screams rising out of the pot. I looked at it like they were melting all their Peep cares away in a cream hot tub.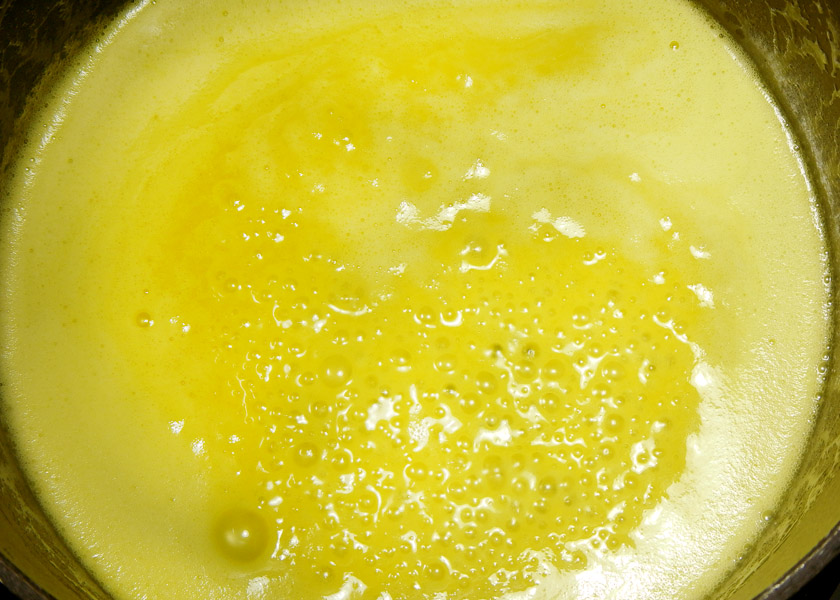 Whoa! That is bright. This was scary for me at first. I didn't think anyone would want day-glow whipped cream. But once you mix this with the other ingredients, the color mellows into a soft Easter pastel.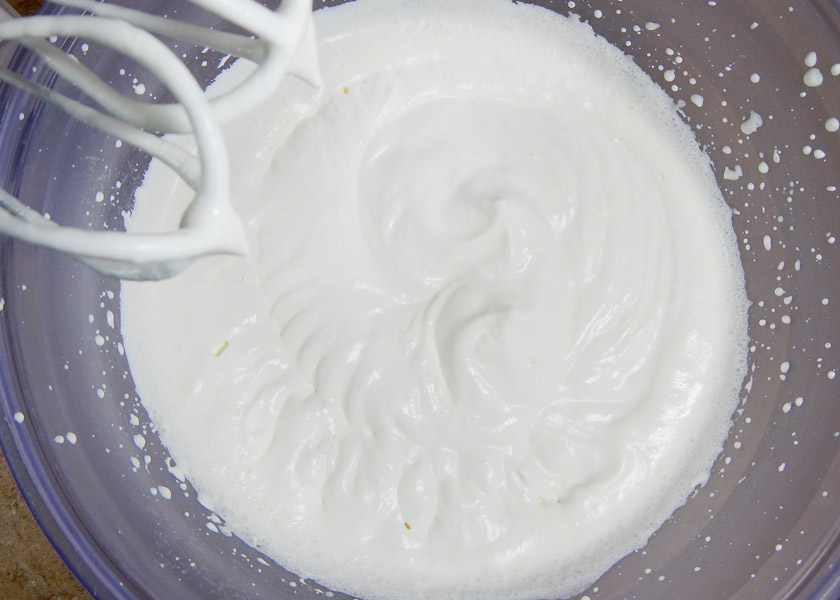 Once your neon mixture cools, whip cream, powdered sugar, and vanilla until soft peaks form.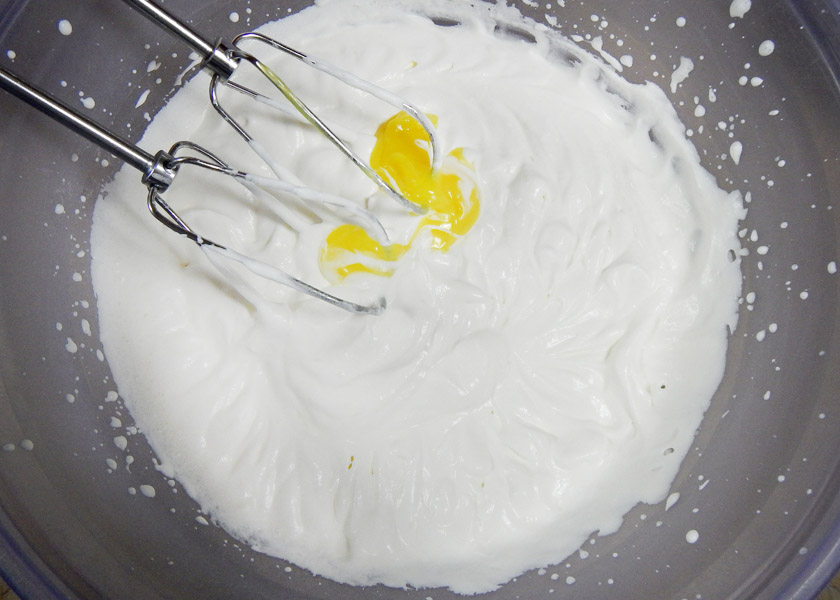 Gradually beat the melted Peeps into the cream.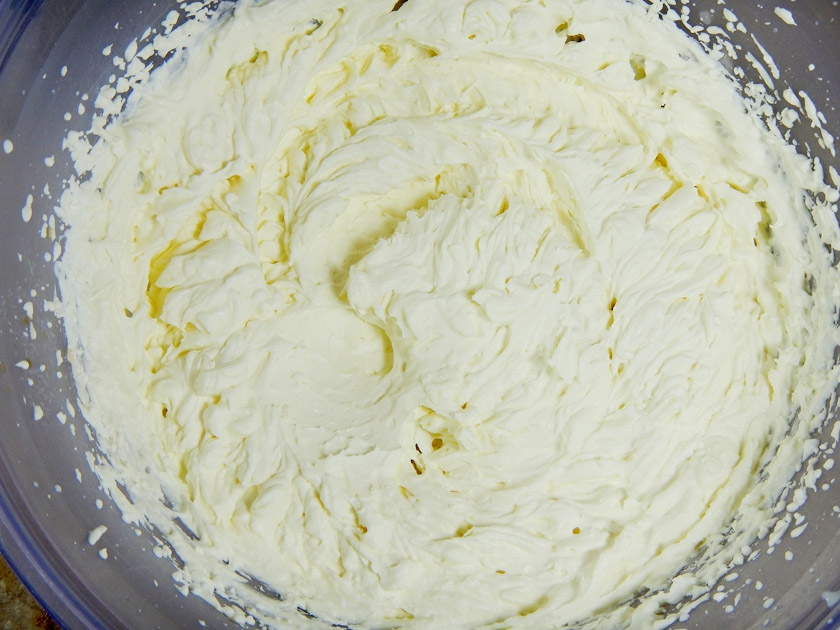 Whip until stiff peaks form and the cream holds its shape. It still amazes me that that bright goo turns into this perfect pastel cloud. This makes about four cups of frosting.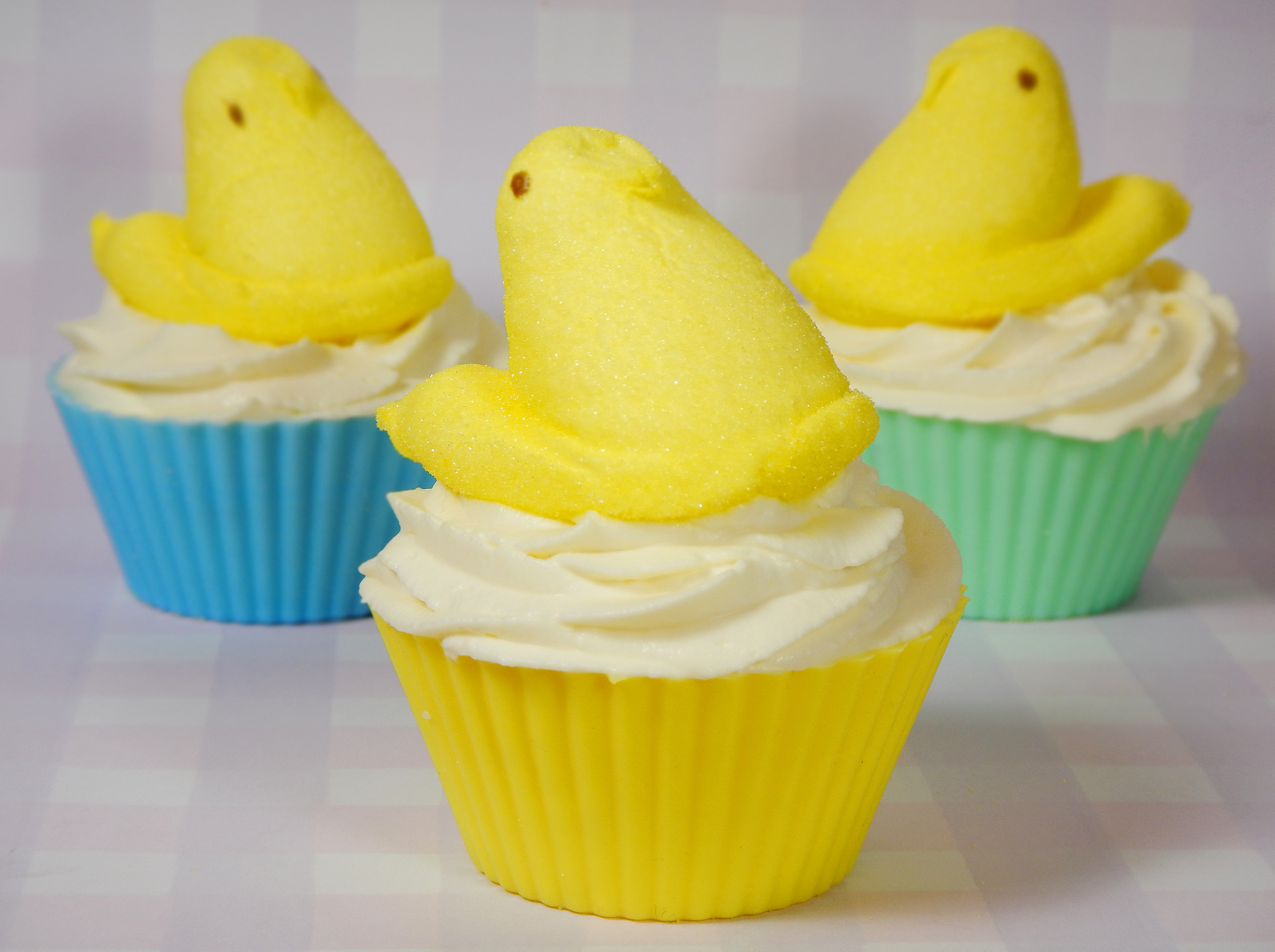 I used a Wilton 1M tip to pipe tall swirls on cupcakes (I squished the swirls with the chicks, so it's hard to tell). I was able to frost 15. If you use a smaller tip or spread your frosting with a spoon, you can do 24.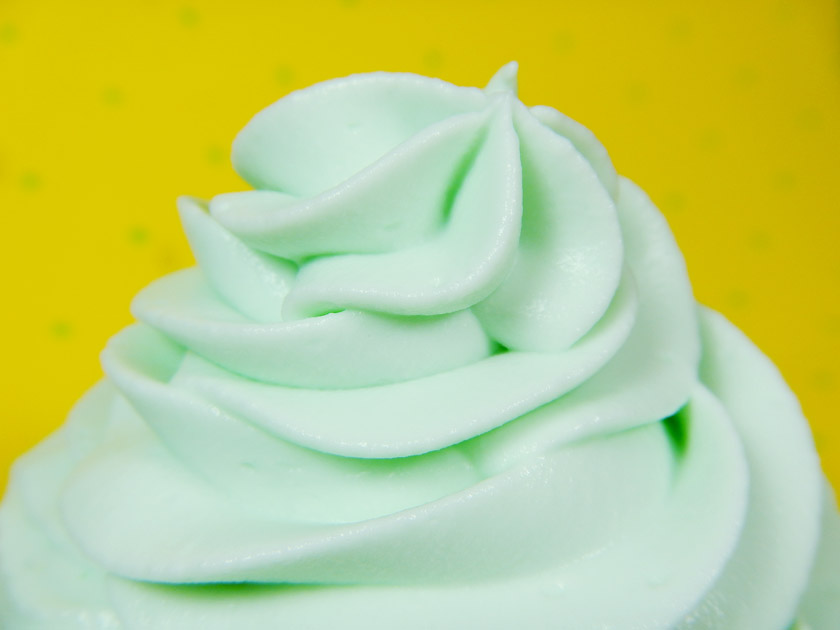 You can also experiment with different colors and flavors. I made this swirl with melted blue bunnies.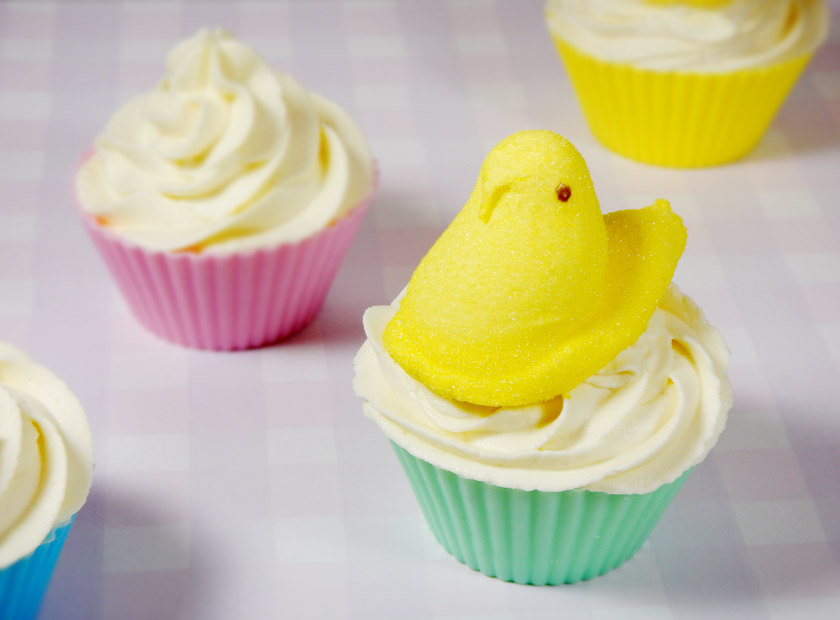 This frosting goes well with almost any cake flavor. Let me know what flavor and color combinations you come up with in the comments.
Want more fun recipes and kitchen craft ideas? You can follow me on Facebook, Twitter, or Pinterest. You can also sign up for a free email subscription.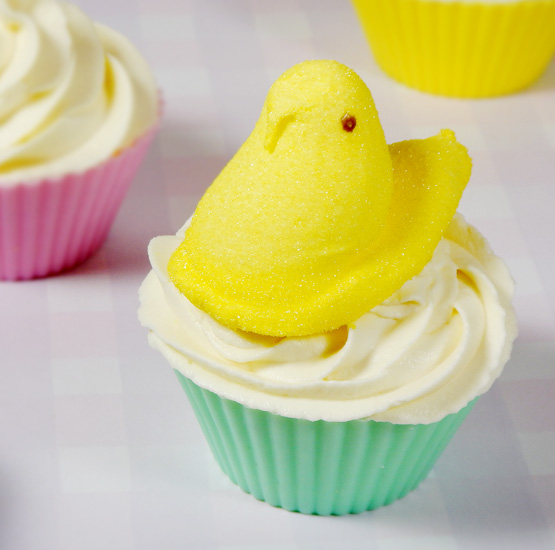 Peeps Whipped Cream Frosting
2014-04-06 11:47:55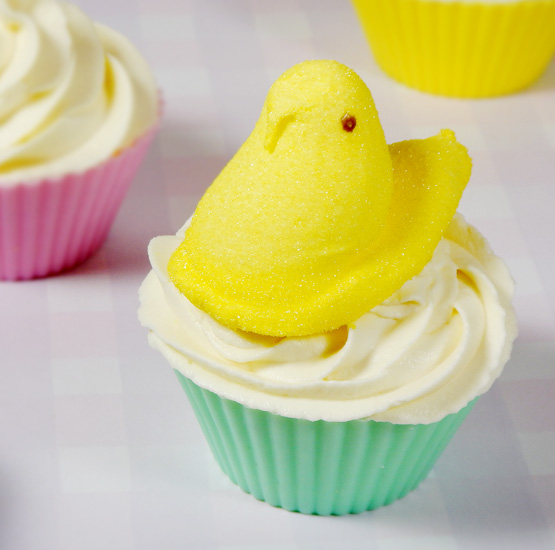 Fluffy whipped cream frosting made with marshmallow Peeps.
Ingredients
10 Peeps Marshmallow Chicks
2 1/2 cups heavy cream, divided
2 teaspoons vanilla
2 tablespoons powdered sugar
Instructions
In a medium saucepan, combine Peeps and 1/2 cup heavy cream. Cook over medium heat, stirring frequently, until Peeps are melted. Cool to room temperature.
In a large bowl, beat 2 cups heavy cream, vanilla, and powdered sugar until soft peaks form. Gradually beat in cooled Peeps mixture. Beat until stiff peaks form.
Store covered in refrigerator. Use within two days.
Notes
It is best to let the Peeps mixture cool at room temperature for at least two hours. You can cool it in the refrigerator, but you must check it often to make sure it doesn't solidify.
Frosting and a Smile http://frostingandasmile.com/