Comments Off

on Peeping Peeps Bunny Cupcakes

Peeping Peeps Bunny Cupcakes –
Marshmallow bunnies peep out of their holes to join us for the Peeps Week finale! They may be a little nervous because Peeps Whipped Cream Frosting, Peeps Truffle Pie, and Caramel Coconut Peeps' Nest all required melting chicks. Lucky for them, the bunnies stay whole in this easy kitchen craft.
You can use any cupcakes and frosting you like to make these; from scratch, from a box, it doesn't matter. If you're exhausted because the kids stayed up late looking out for the Easter Bunny, you could even go the semi-homemade route and use store bought cupcakes.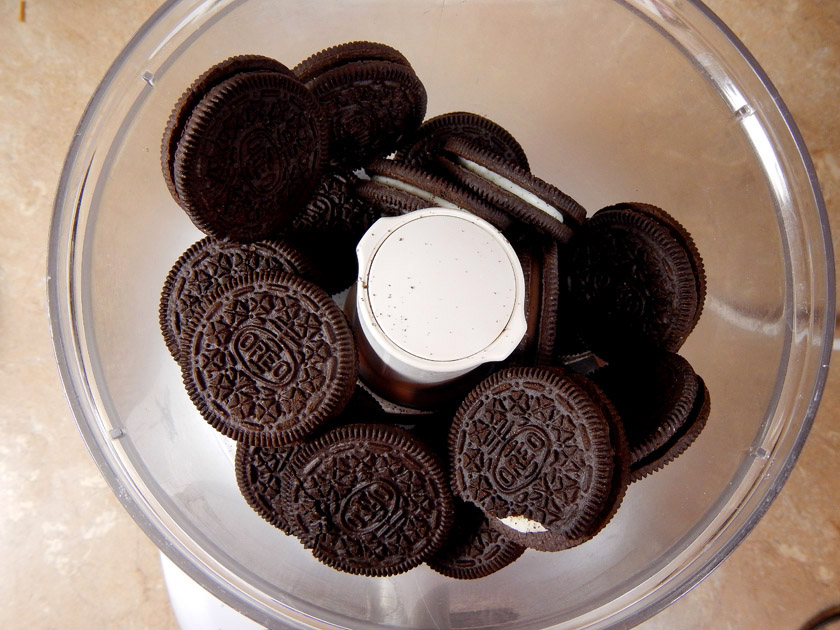 Bake and frost your cakes then top them with Oreo "dirt." Crush 24 Oreos in a food processor.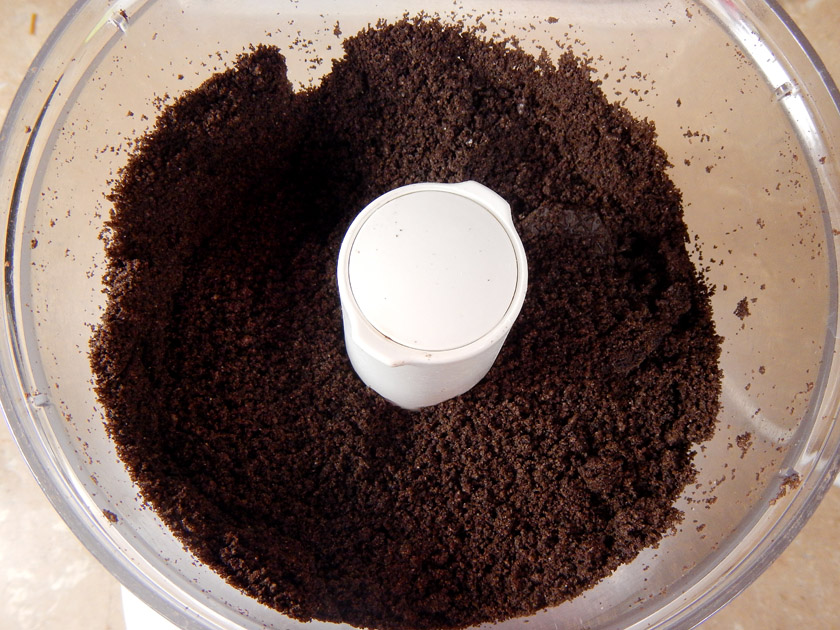 If you don't have a food processor, put the cookies in a large zip top bag and smash them.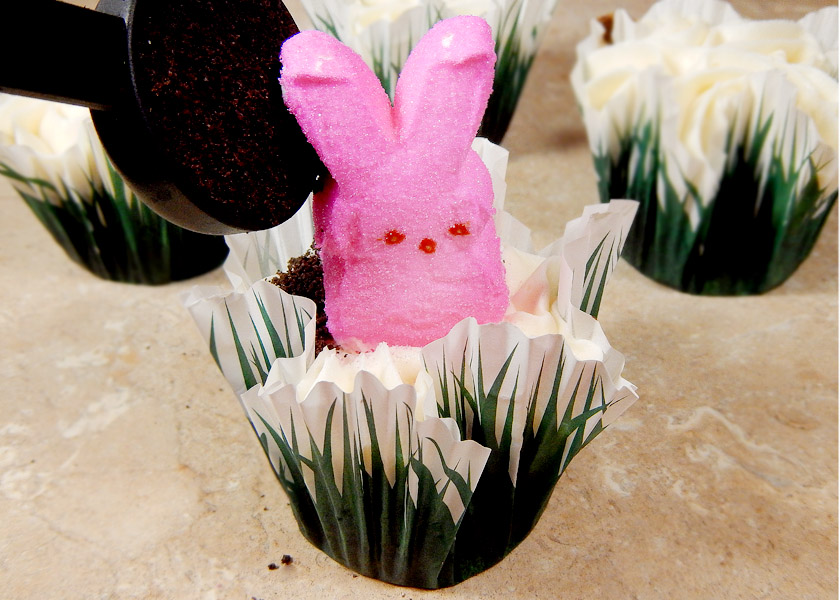 Press a Peep deep into the frosting, then spoon dirt around it. You can push each bunny to different levels depending on the look you are going for.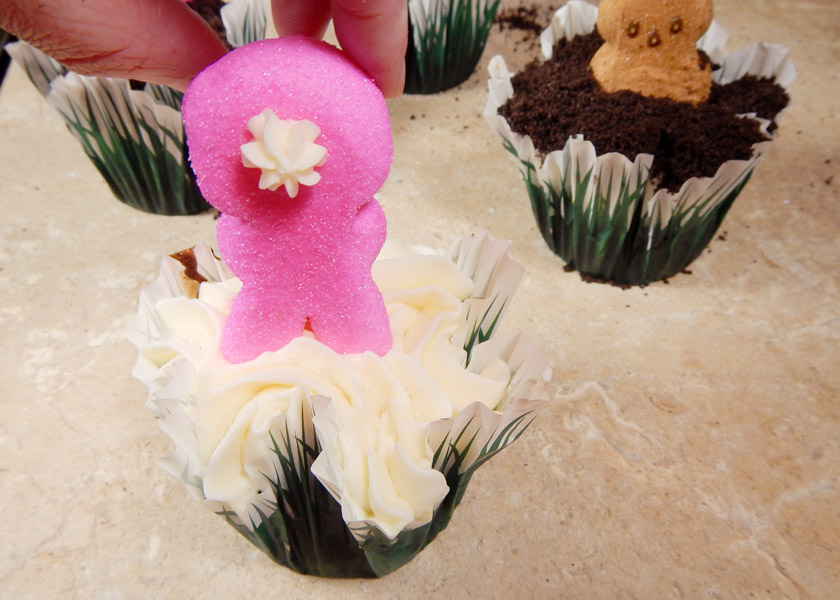 Try putting them upside down to make it look like the bunnies are burrowing back into their holes.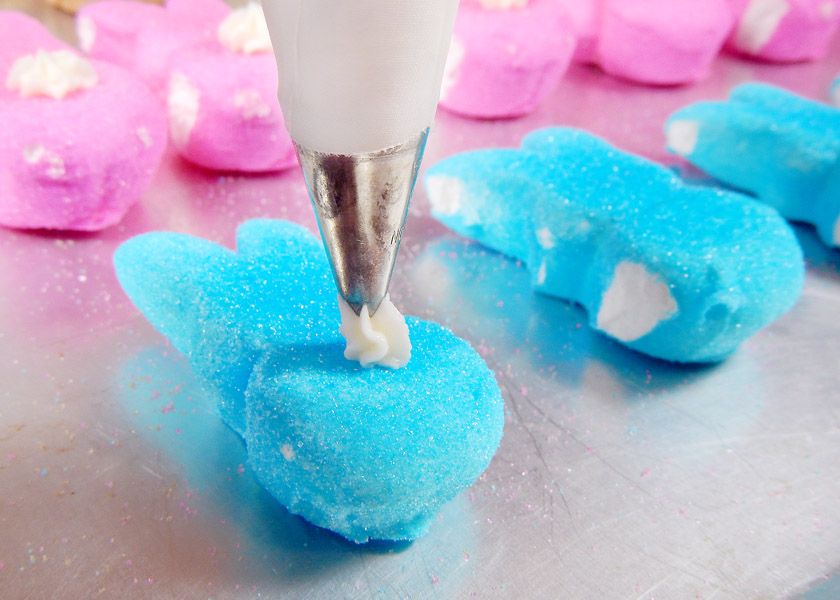 If you are putting some in upside down, use a small star tip to pipe fluffy tails on their bunny bottoms.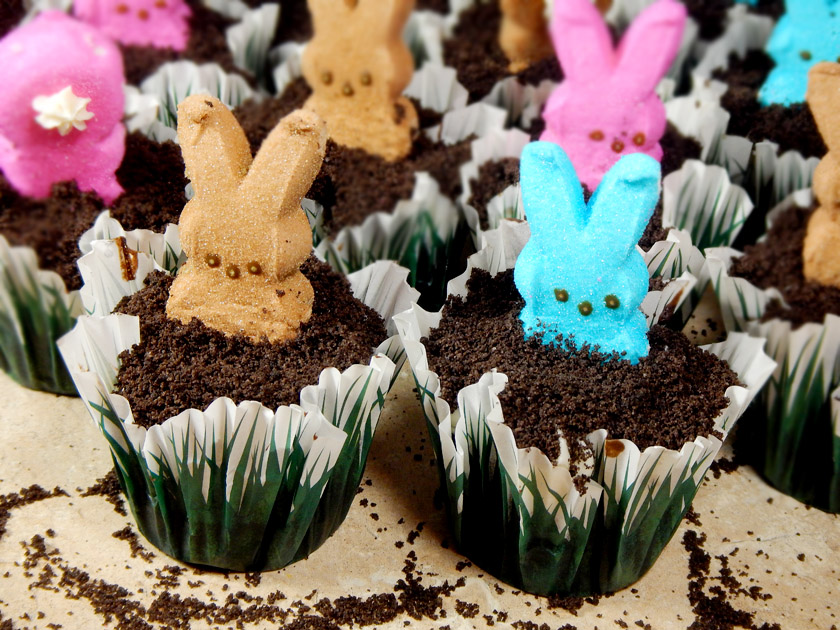 You can use any cupcake liners you want. I like how these Wilton Petal Grass Baking Cups add to the rabbit hole look. Plus the shape holds the "dirt" inside the liner. I brought these to a group gathering with kids and the little ones wanted to run around with their Peeping Peeps Cupcakes but these are definitely eat-at-the-table treats.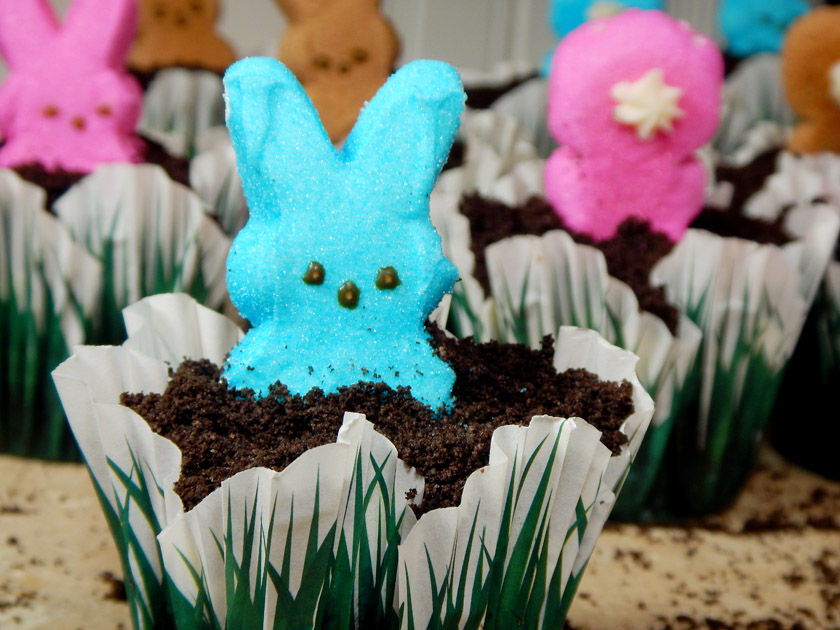 Thank you for joining me for Peeps Week! It was so much fun experimenting and I already have a bunch of new ideas I want to try out for next Easter. Do you have any suggestions for playing with Peeps?
Want more fun recipes and kitchen craft ideas? You can follow me on Facebook, Twitter, or Pinterest. You can also sign up for a free email recipe subscription.