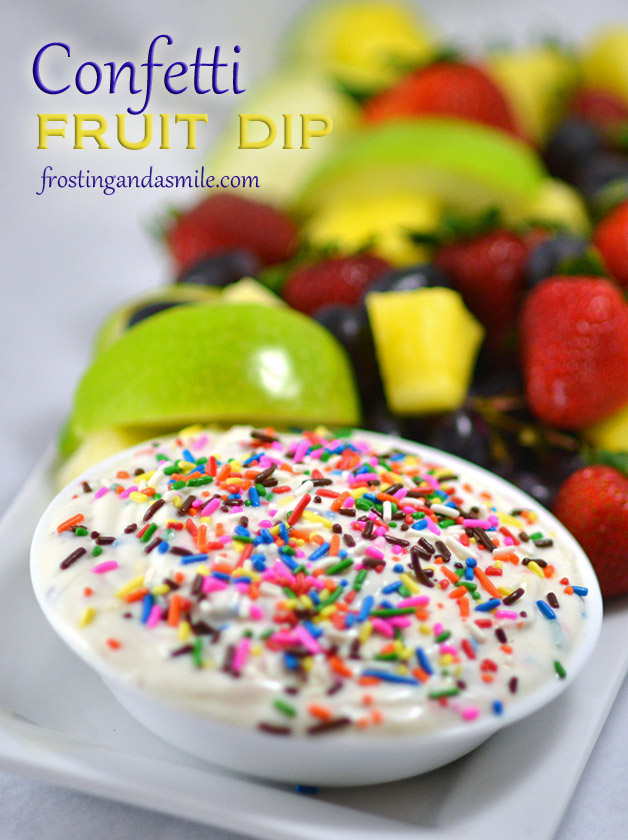 Confetti Yogurt Fruit Dip –
There are three things little kids can't resist; dip, sprinkles, and doing things themselves. Here we combine them to make a fun healthy snack. I tried this experiment with my three-year-old son, CJ.
"CJ, do you want some fruit?"
"No tanks, Mommy."
"Do you want yogurt?"
"No tanks."
"How about we make some sprinkle fruit dip?"
"Yes!"
I rejoiced in the rare sound of a preschool voice forming the word "yes." You parents know that's rare; like seeing snow in August, or getting five minutes to yourself to shower.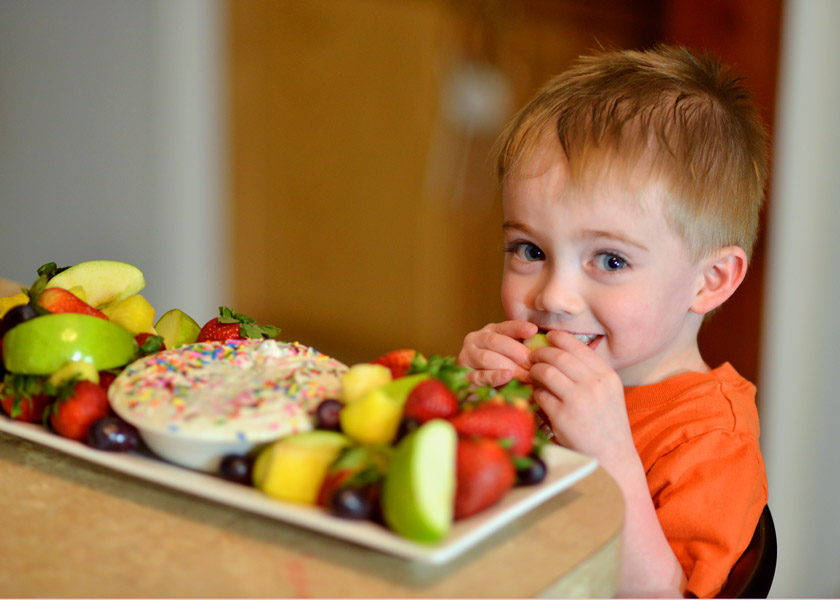 A Child's First Recipe
If your children are still learning the alphabet, they can follow along with the photos. If they are starting to read, this is a great way to show them how to follow a recipe. Help them learn to focus by reading through all the instructions first. The ingredients section is a fun way to talk about math and measurements.
By making their own snacks, your children learn important skills and get great confidence boosts. You will feel like Super Mom (or Dad) because you convinced them healthy food is fun! Three cheers for parental Jedi mind tricks!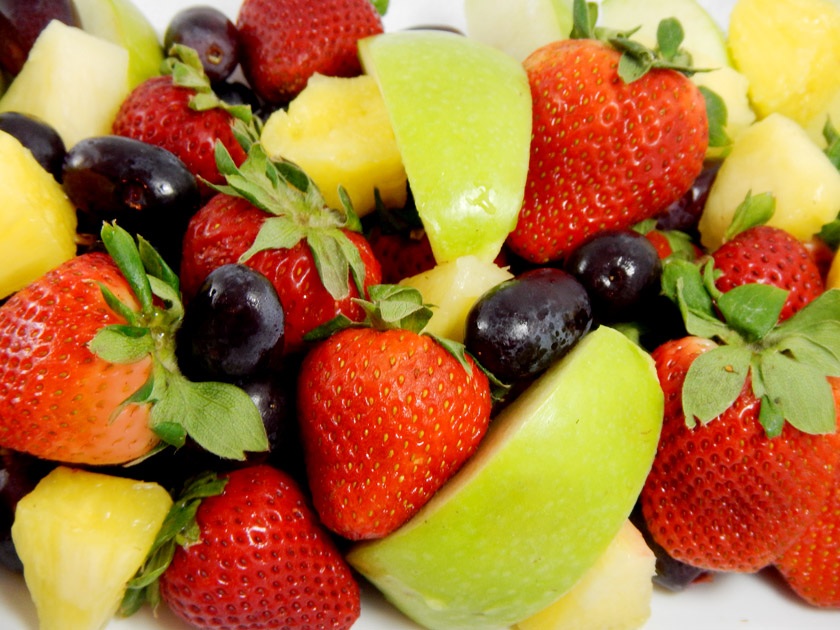 To start, wash and cut any fruit you like. The little hands can help with the washing while you explain that knives are grown-up tools.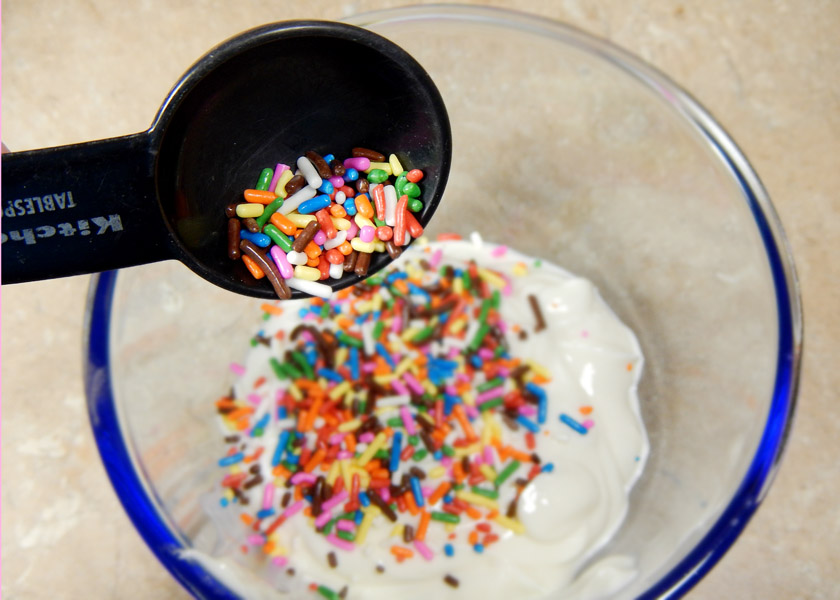 For the dip, pour sprinkles into vanilla Greek yogurt.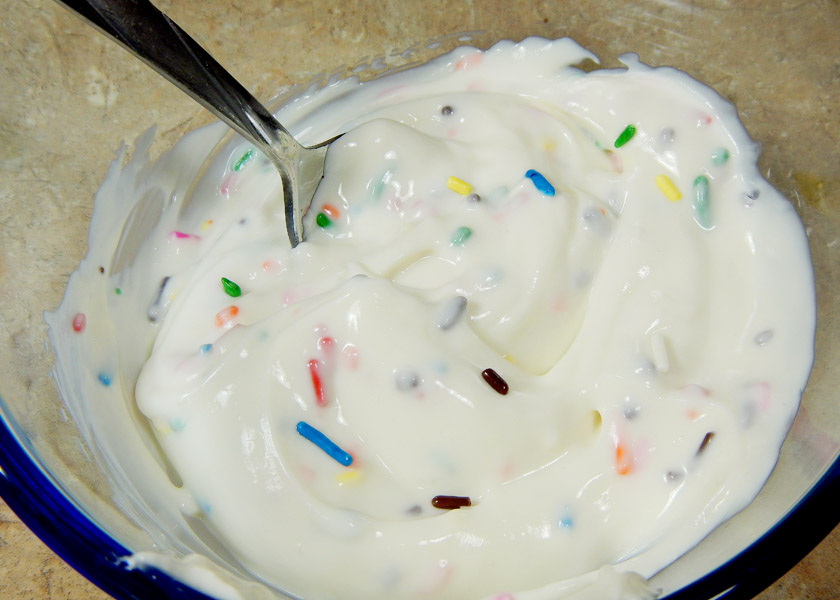 Stir until combined.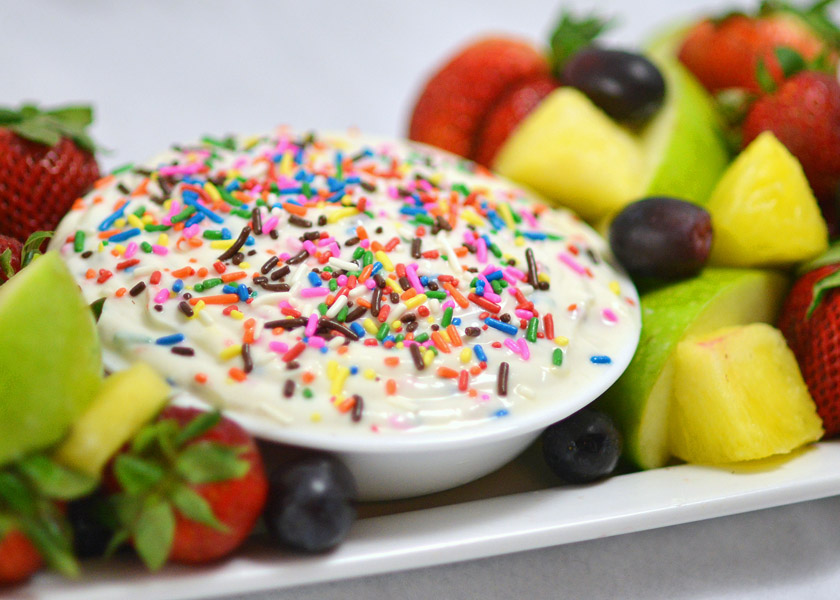 Pour into a serving bowl. Top with more sprinkles. This photo is of a triple batch for sharing. If you can get preschoolers to make food, eat healthy, and share in the same day, you deserve an award. How about a trip to the tropics with all your best friends? Or maybe just a trip to the grocery store, alone. Which would you rather have?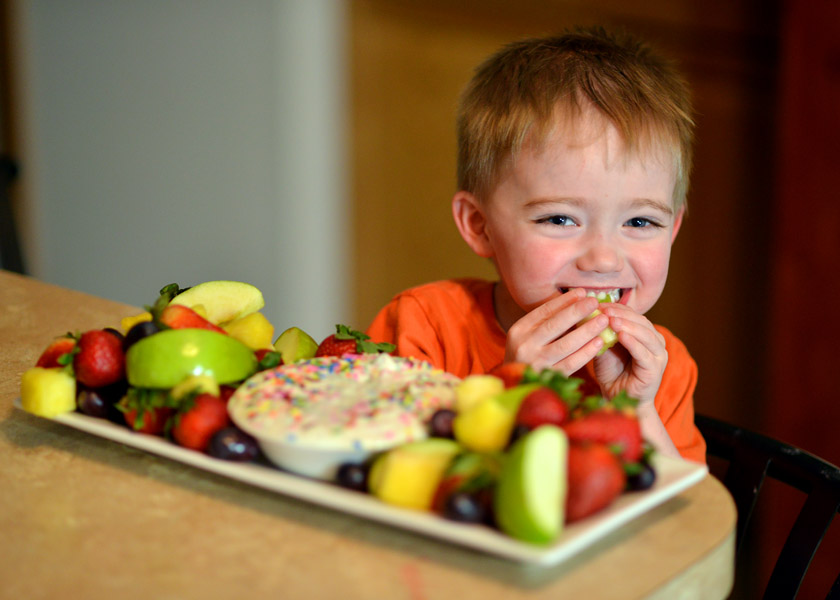 Time to enjoy the fruits of our labor.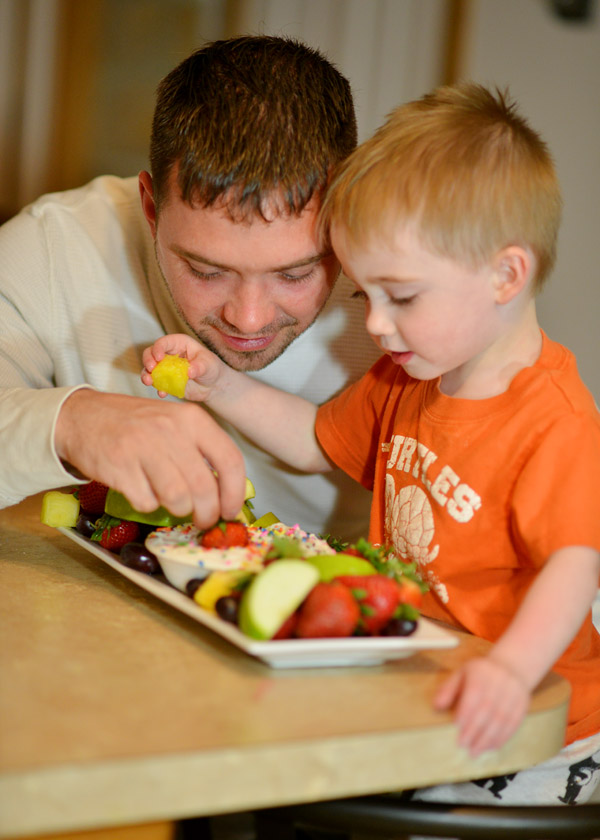 Even grown-ups like it. I admit, I'm just as much of a sucker for sprinkles as a three-year-old. From this photo it's clear my husband is too!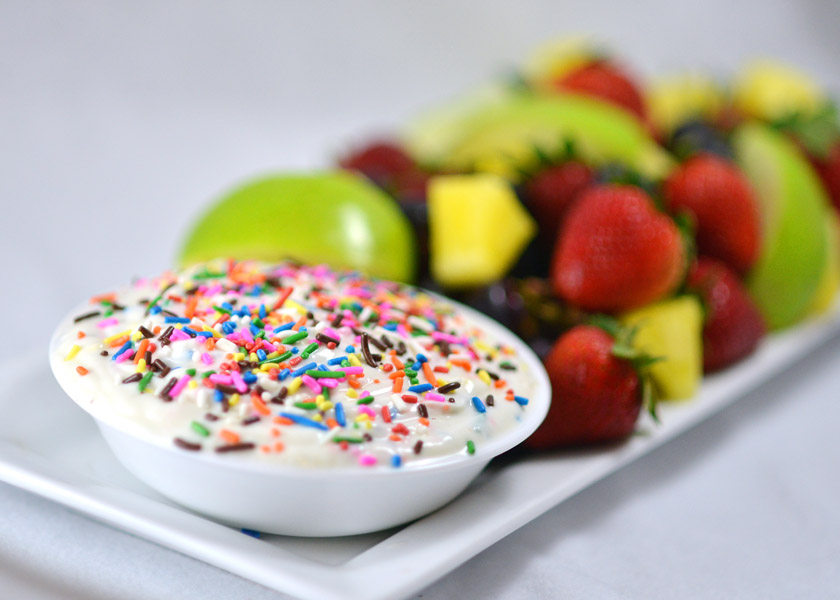 Want more fun recipes and kitchen fun ideas? You can follow me on Facebook, Twitter, or Pinterest. You can also sign up for a free email recipe subscription.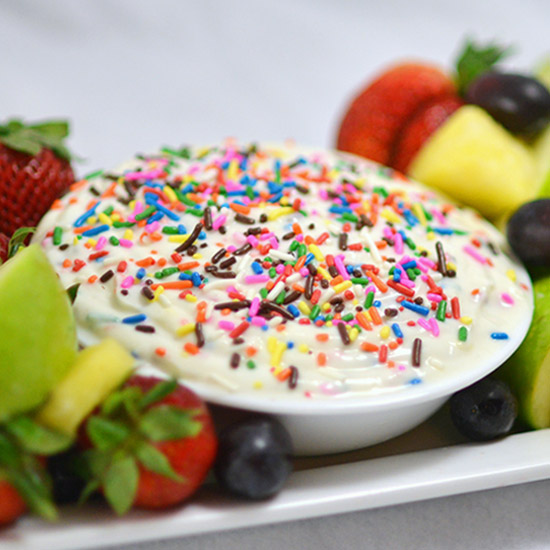 Confetti Fun Fruit Dip
2014-04-17 04:55:04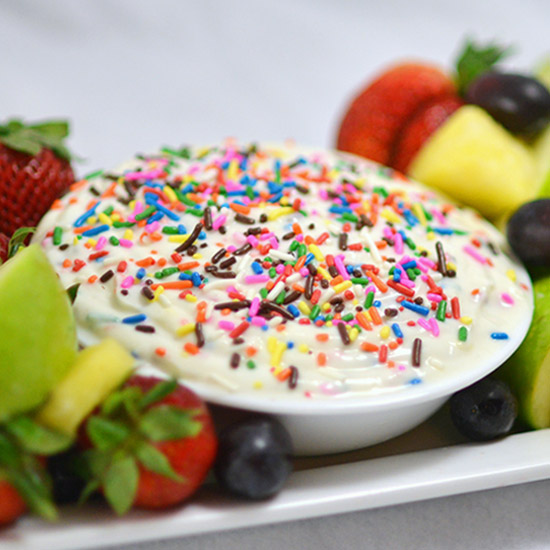 A fun first recipe for kids to make. This simple healthy dip has just two ingredients.
Ingredients
2 cups fruit of your choice
1 (5.3 ounce) container vanilla Greek Yogurt
1 1/2 tablespoons rainbow sprinkles, divided
Instructions
Wash and dry fruit. Set aside.
Pour yogurt into a medium-sized bowl. Stir in one tablespoon of sprinkles. Spoon into serving bowl. Top with remaining sprinkles. Dip fruit.
Notes
Best served immediately.
Frosting and a Smile http://frostingandasmile.com/