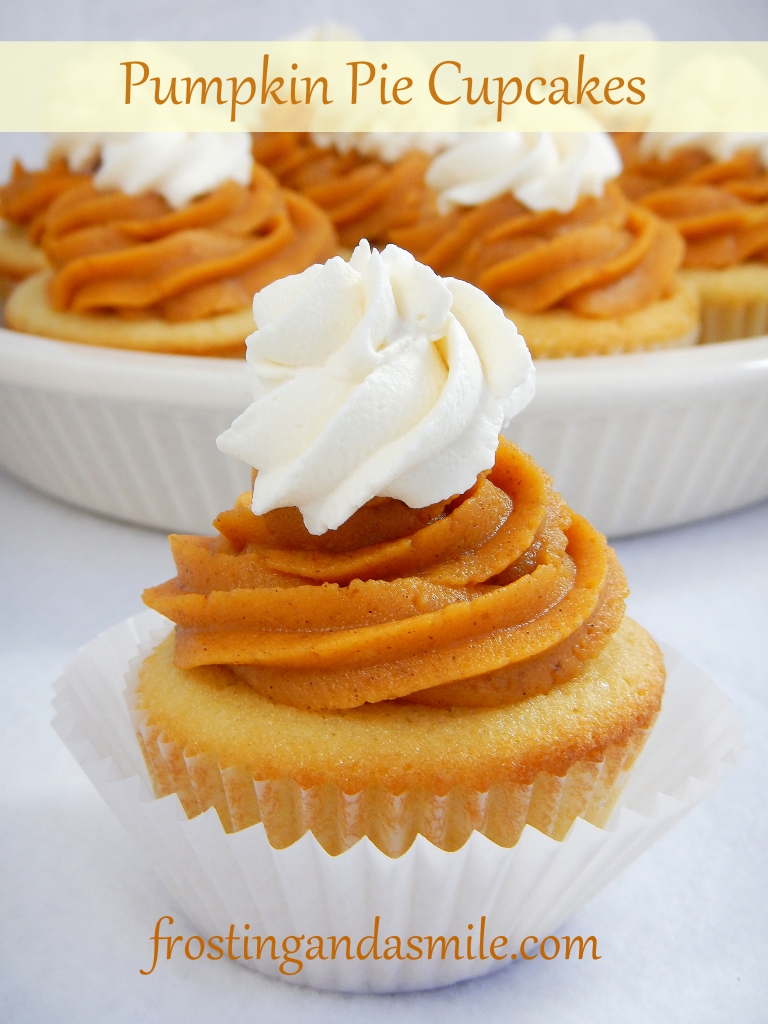 Pumpkin Pie Frosting –
You've already had your fill of turkey, stuffing, potatoes, and the rest of the holiday spread. But you must make room for some dessert. Do you choose cake? Or pie? I say, both. You can enjoy two desserts in one with Pumpkin Pie frosting.
It's not some pumpkin flavored concoction. It is pure pumpkin pie and it is amazing. Cupcake Project came up with the idea and created a from-scratch pumpkin pie filling recipe.
I just wanted to try out the concept quickly so I bought a supermarket pie, scraped out the middle, and piped it on a vanilla cupcake. It pipes just like a good buttercream. I topped mine with a swirl of vanilla whipped cream.
Want more fun baking ideas? You can follow me on Facebook, Twitter, or Pinterest. You can also sign up for a free email recipe subscription.