S'mores with a Twist –
Welcome to my s'more-gasbord! I'm sharing seven fun twists on s'mores. I have experimented with lots of different fillings and a few graham cracker replacements in the classic cook-out dessert. However, I never mess with the marshmallows. You just couldn't call them s'mores without that crispy on the outside, gooey on the inside, perfect bite of summer. Let's dig in!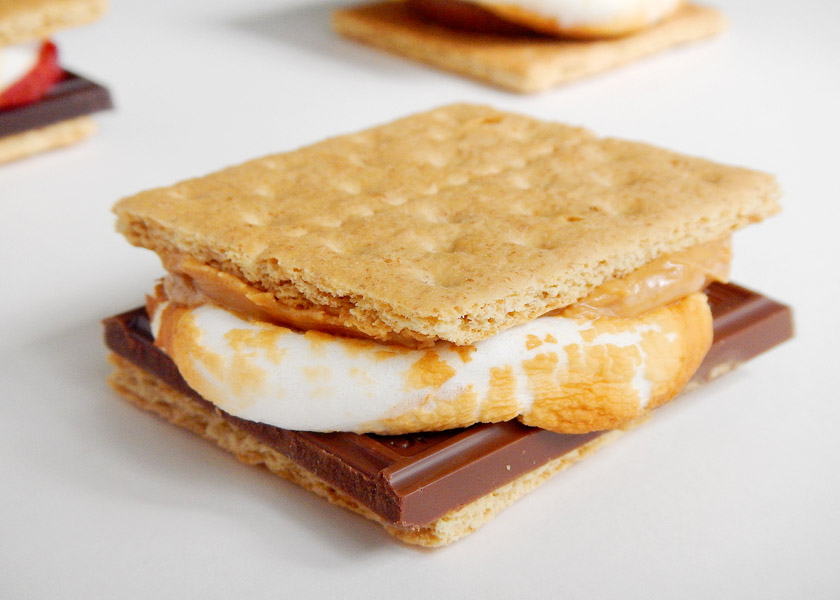 Peanut Butter S'mores
Slather some peanut butter on your graham crackers to get a salty-sweet fireside combination.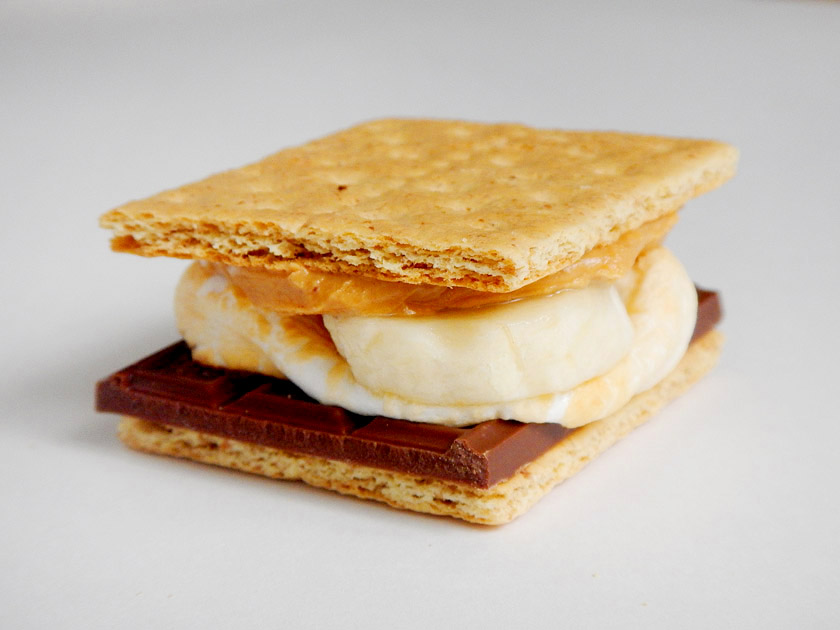 Peanut Butter Banana S'mores
We could call this one "The Elvis." Take that peanut butter s'more to another level with a few slices of fresh banana. I've heard Elvis also liked bacon on his peanut butter banana sandwiches. Is anyone having bacon cheeseburgers at your picnic? Maybe you could borrow a bit of bacon and let me know how it works on this.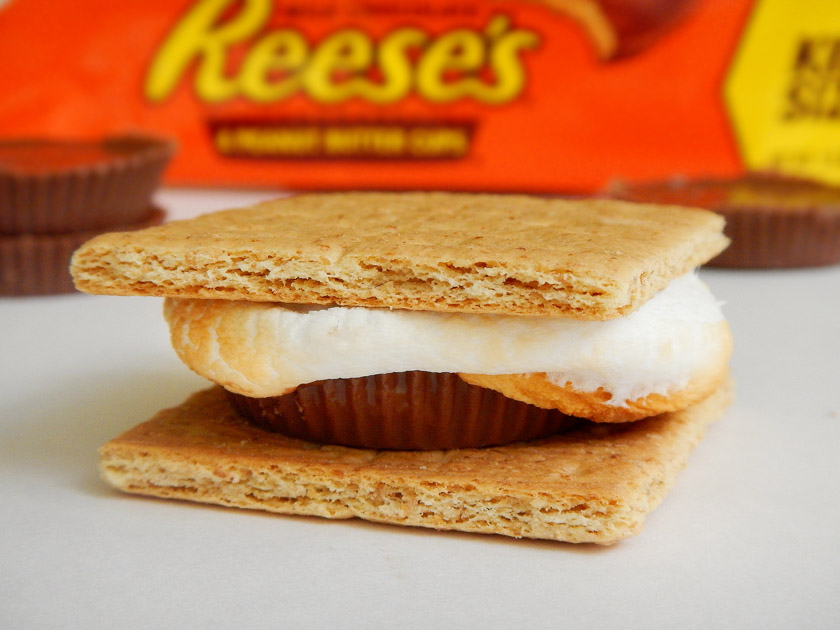 Peanut Butter Cup S'mores
Get the classic peanut butter chocolate flavor with less work. Just replace your chocolate bar with a peanut butter cup. I never heard of this until I saw my sister-in-law make one of these on a camping trip many years ago. It was one of those "why didn't I ever think of that?" moments. If you want to be super-extravagant, skip the graham crackers and sandwich your toasted marshmallow between two peanut butter cups.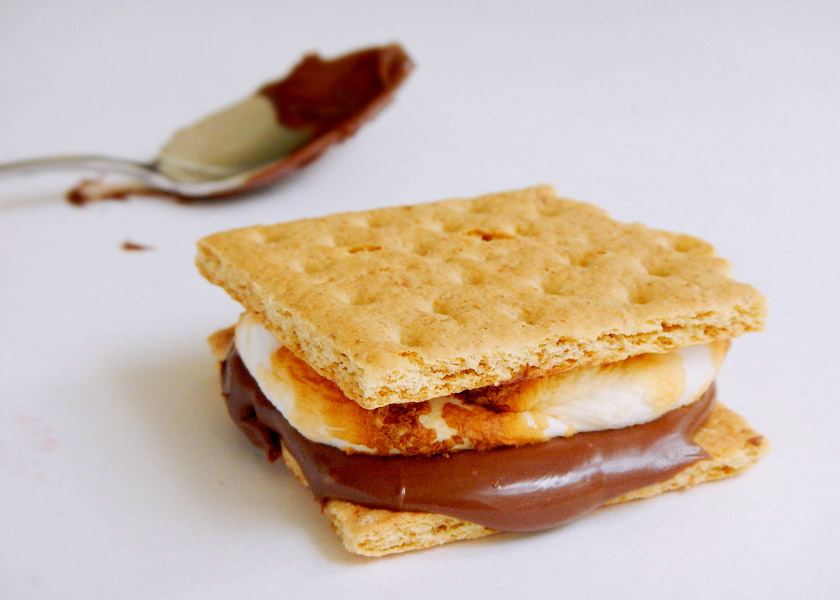 Nutella S'mores
This is ooey-gooey-amazingness. Sometimes those chocolate bars just won't melt. With Nutella, you don't have to worry about that. Your s'mores (and probably your fingers) will be dripping with chocolate, guaranteed.

Strawberry Nutella S'mores
Just when you thought you couldn't get anything better than a Nutella s'more, the strawberry Nutella s'more stops in for a visit. Add a few slices of fresh strawberry so you can wink and call it "healthy."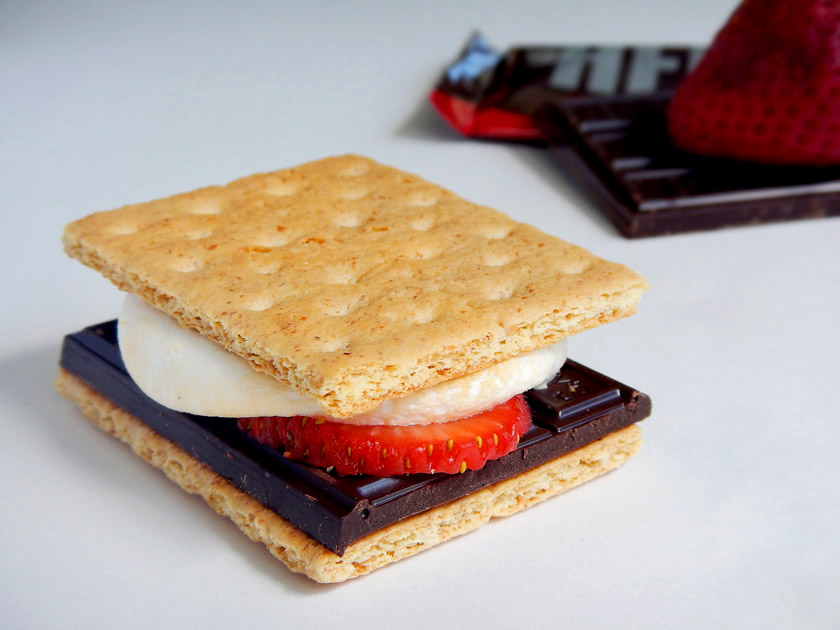 Dark Chocolate Strawberry S'mores
Replace the classic milk chocolate bar with dark chocolate and some strawberry slices for a grown-up picnic flavor.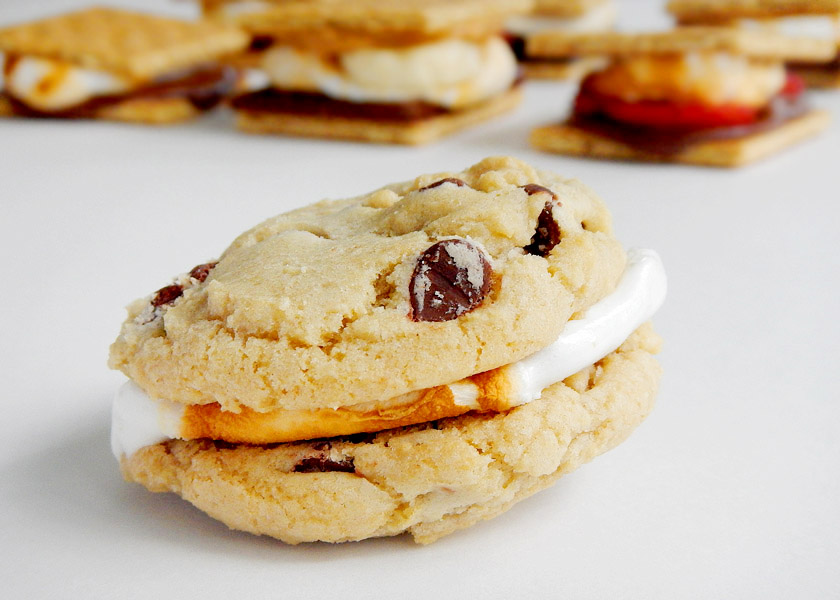 Chocolate Chip Cookie S'mores
While working on this post, I sampled a bit of each s'more, except for this one. I ate this whole thing. Yeah, after sampling six other s'mores I still downed this toasted marshmallow surrounded by two soft, chewy chocolate chip cookies. It is that good. I made it with my favorite chocolate chip cookies. You could use any cookie you like; homemade or store bought.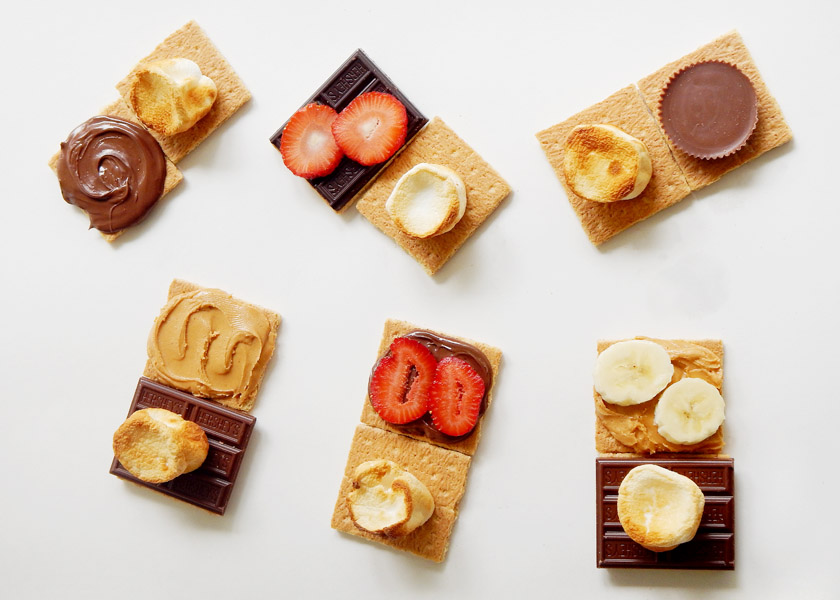 Can't get enough s'mores? You might also like S'more Snack Mix and S'more Thumbprint Cookies.
I'd love to hear about your favorite s'more combinations! Do you love the classic trio of ingredients or do you like to jazz them up a bit? Let me know in the comments.
Want more fun recipes ideas? You can follow me on Facebook, Twitter, or Pinterest. You can also sign up for a free email recipe subscription.