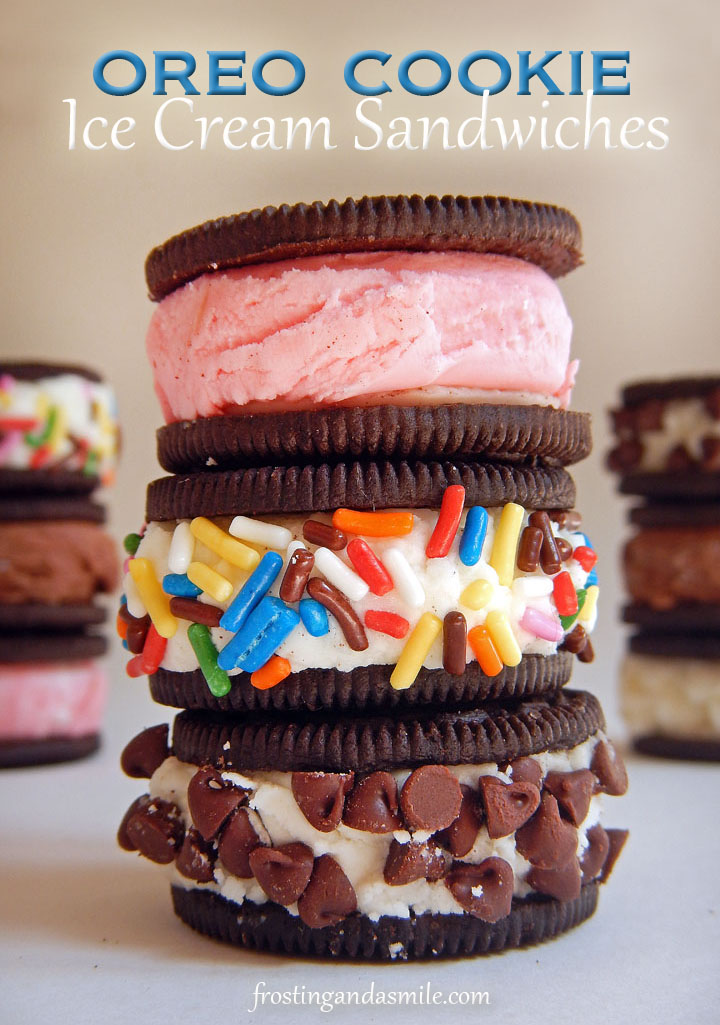 Oreo Ice Cream Sandwiches –
Have you ever have one of those days where you sent your kid to preschool with two different shoes, forgot your lunch (and your wallet) at home as you ran out the door for work? I know it can't just be me. Can it?
On days like that, there's no way you'll find me making éclairs or Quadruple Thin Mint Cupcakes for dessert. On days like that, you need a dessert like this. With just three ingredients and about thirty seconds, Oreo ice cream sandwiches will make you forget your harried day.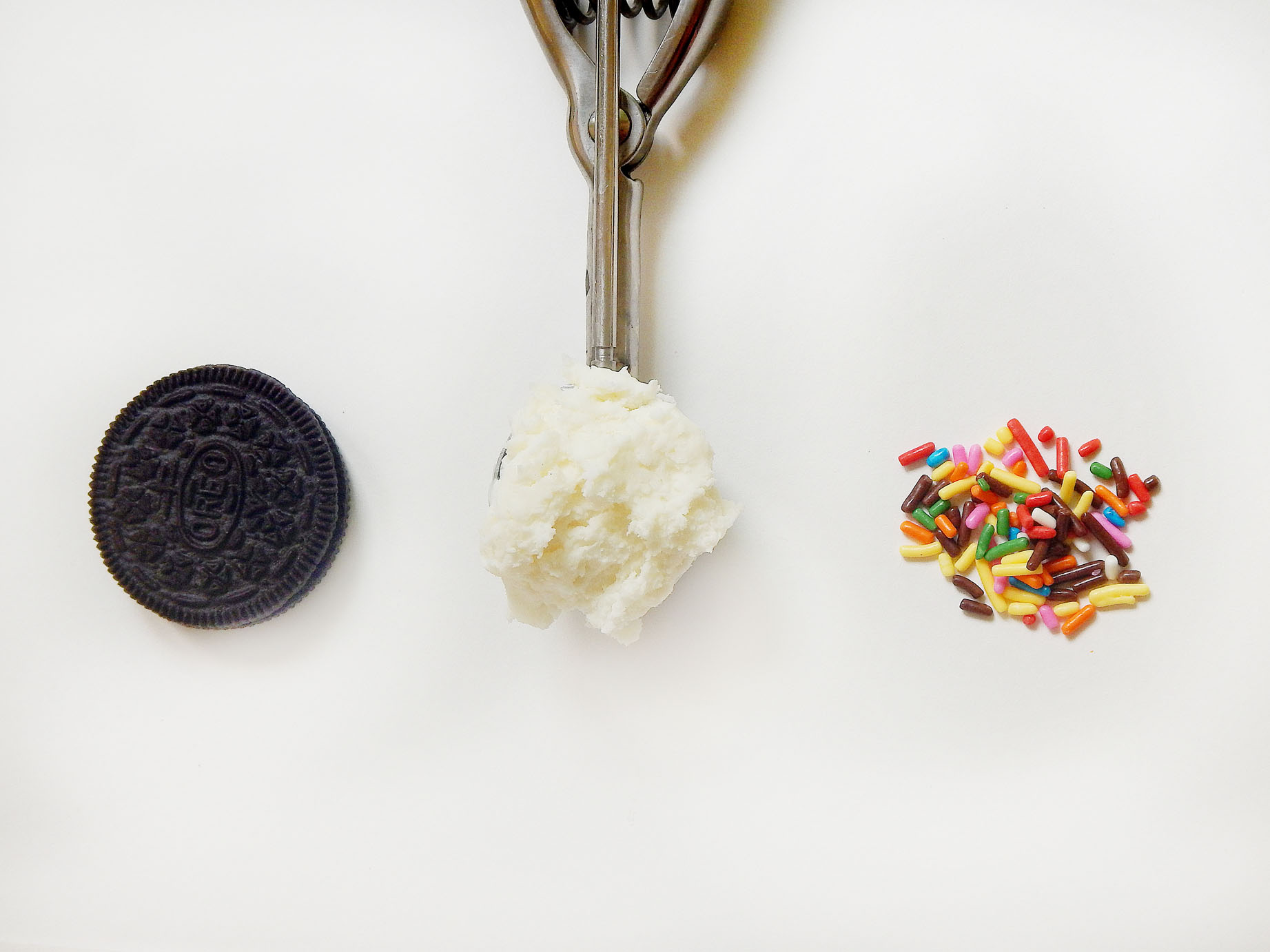 Here's all you need; Oreos, ice cream, and sprinkles.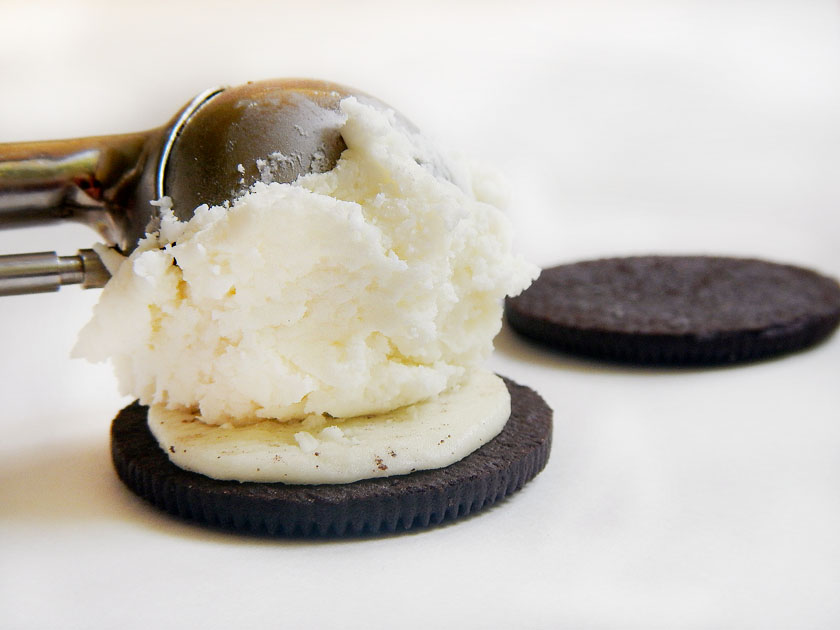 Twist a cookie open then use a mini cookie scoop to get just the right amount of ice cream in there. Top it with the other half of the cookie.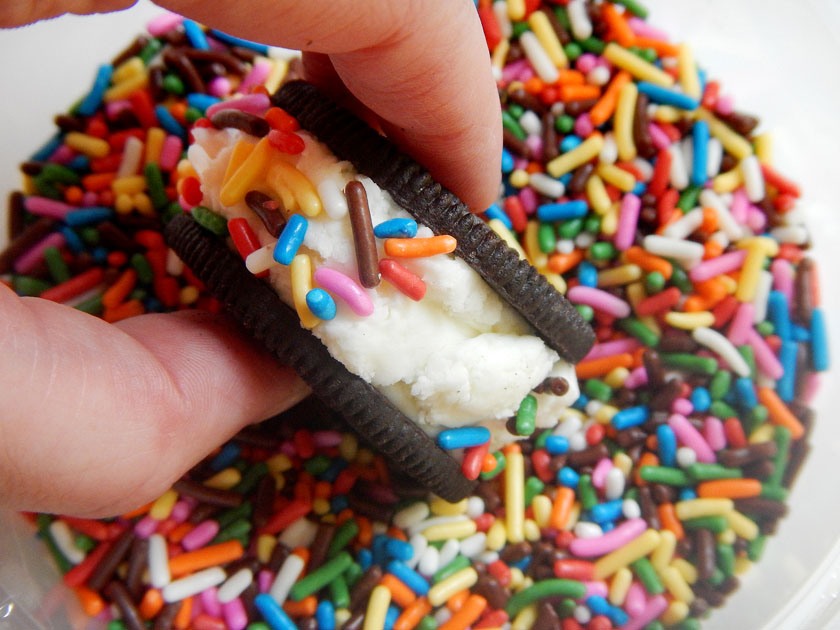 Roll the edge in sprinkles.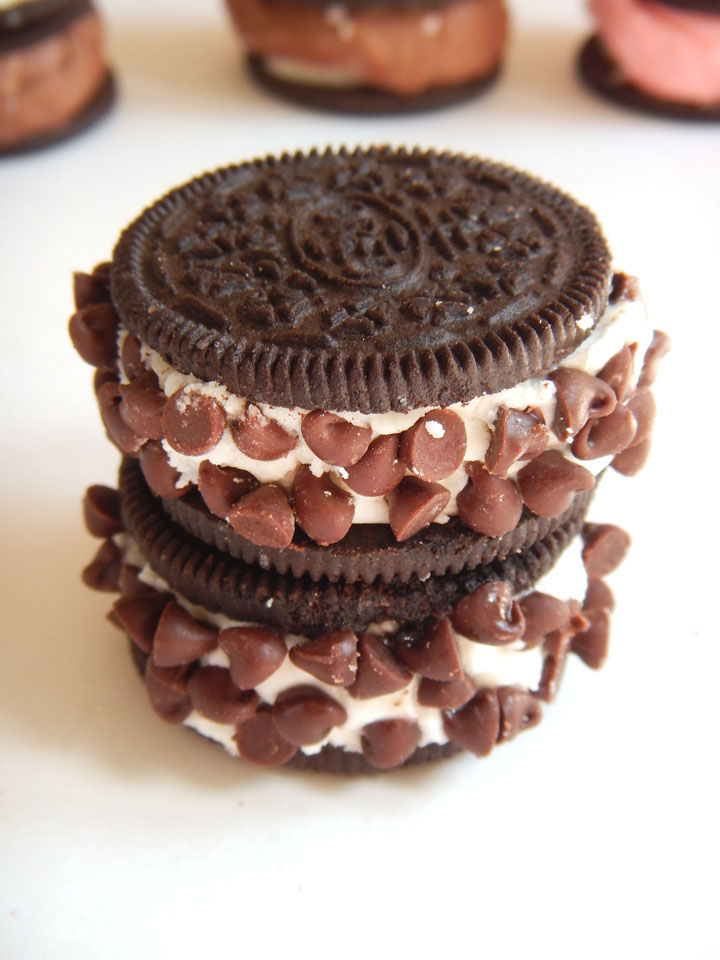 You could also use mini chocolate chips.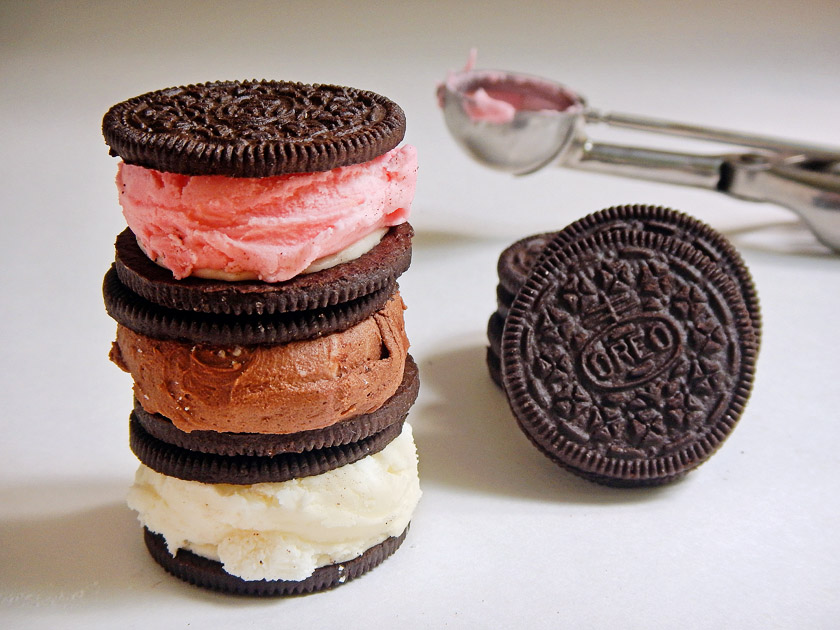 Experiment with different flavors of ice cream. I had some fun with a container of Neapolitan.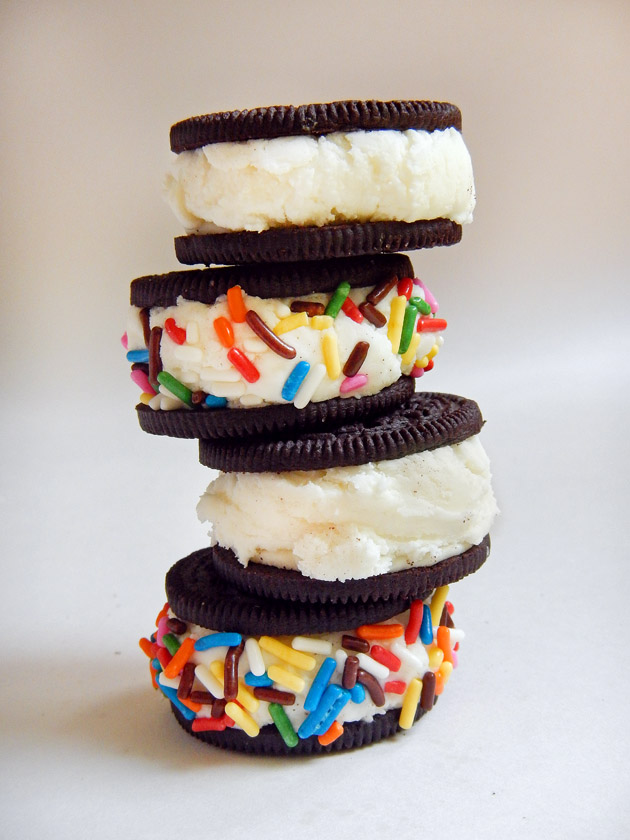 These are fun to serve at birthday parties and barbecues. You can make them in advance and store them in the freezer.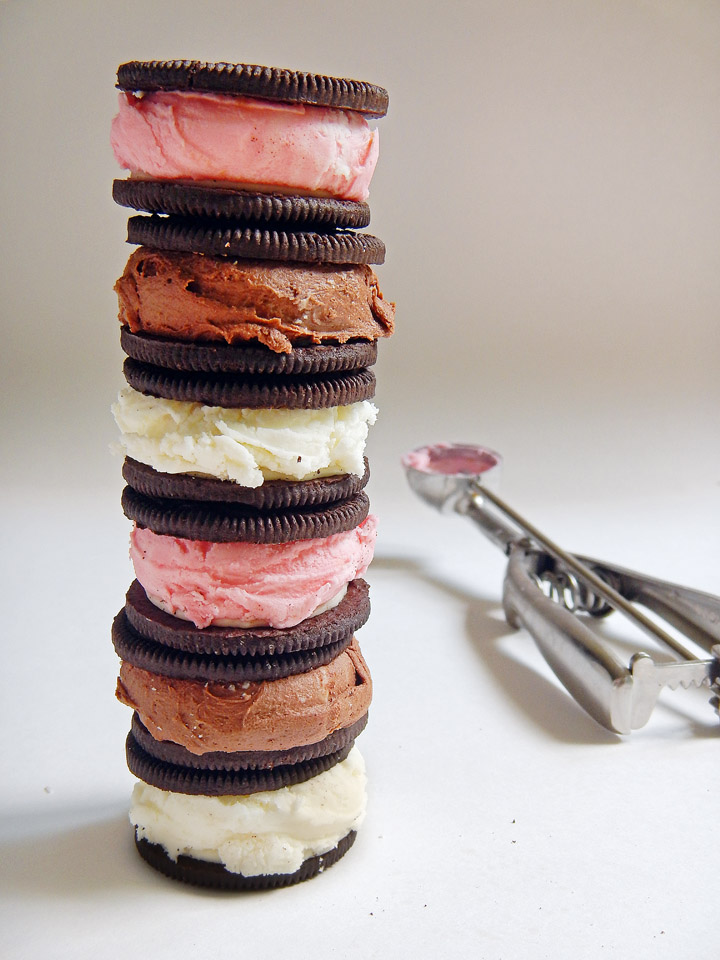 You can customize your ice cream flavors and sprinkle colors to go with any holiday or party theme all year. Try red, white, and blue sprinkles for Independence Day. You could use orange sprinkles with pumpkin ice cream for a Halloween party treat. The kids could make a pretty Mother's Day snack with Golden Oreos and pastel sprinkles.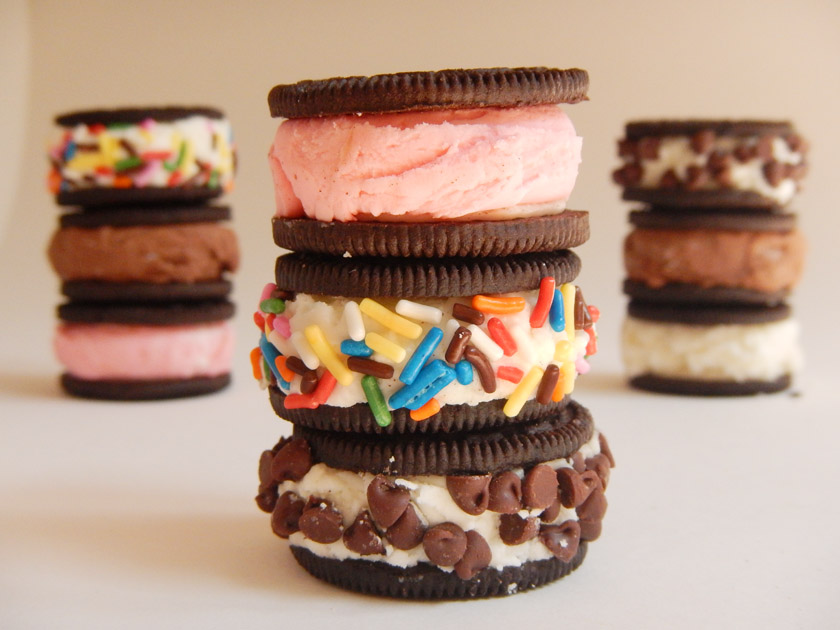 I'd love to hear what combinations you come up with! Let me know in the comment section.
Want more fun recipe ideas? You can follow me on Facebook, Twitter, or Pinterest. You can also sign up for a free email recipe subscription.