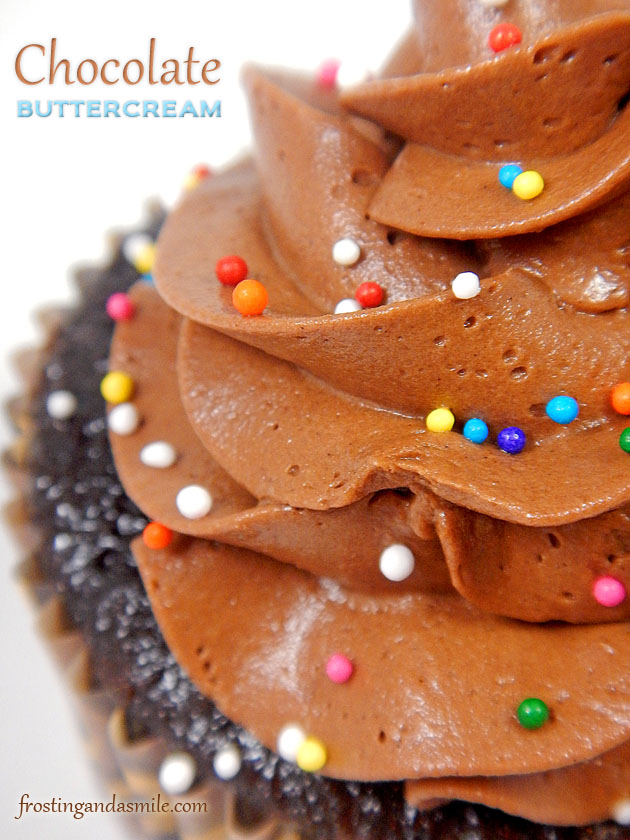 Chocolate Buttercream Frosting –
It's time for an intervention. I'm saying this as a friend. You need to break up with the canned frosting. Sure it dresses up in that slick package looking like all ready for a night on the town with your favorite cake. However, on the inside — it's fake. Just turn that tub around and look at the ingredients. There are more than 15 listed. Some of the chemicals have so many letters you could earn serious scrabble points with them. What is Sodium Acid Pyrophosphate anyway?
You can make your own come-hither chocolate buttercream frosting with just six ingredients. You probably already have them in your kitchen. After just about five minutes with a mixer, you'll see what true frosting love looks like.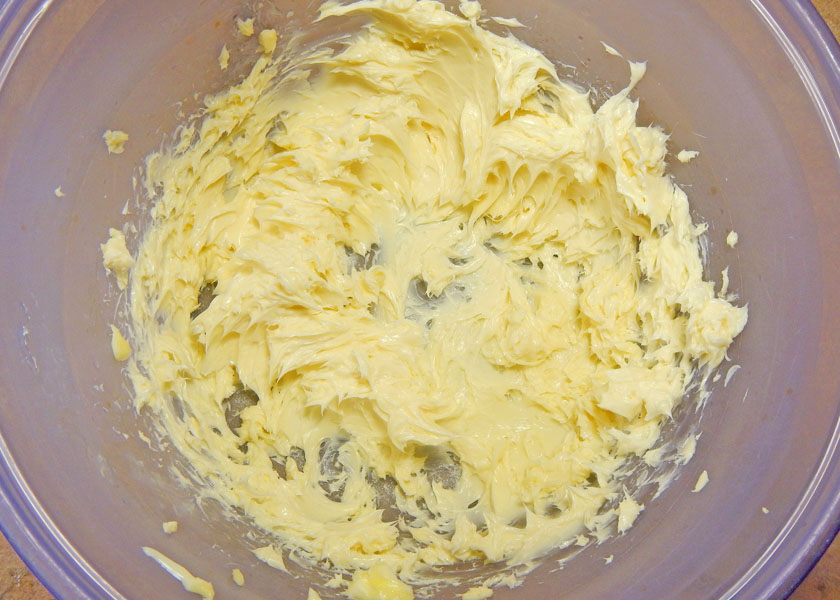 To start, beat two sticks of room temperature unsalted butter with one teaspoon of vanilla.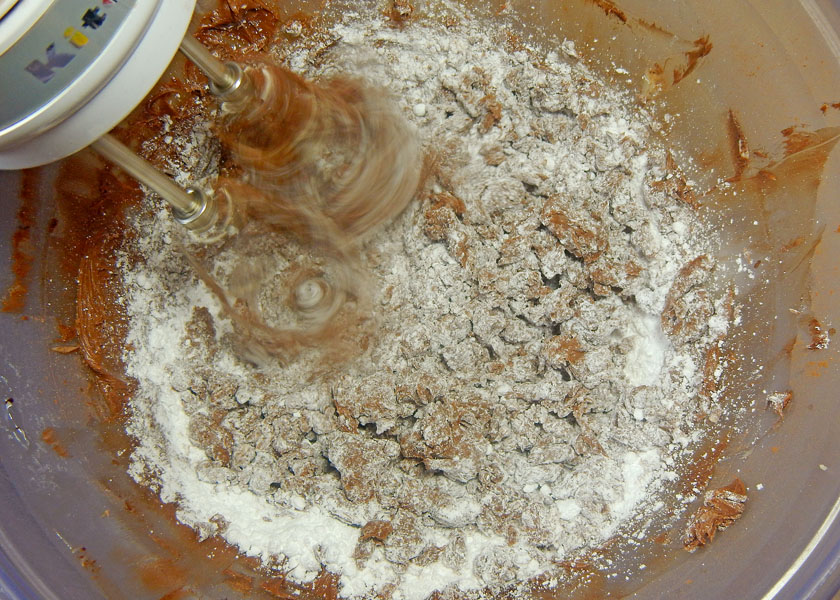 Gradually beat in three cups of powdered sugar, six tablespoons unsweetened cocoa powder, and a pinch of salt. Do this slowly to avoid a powdery explosion when the beaters start flying. It's no fun scrubbing cocoa powder off the walls, trust me.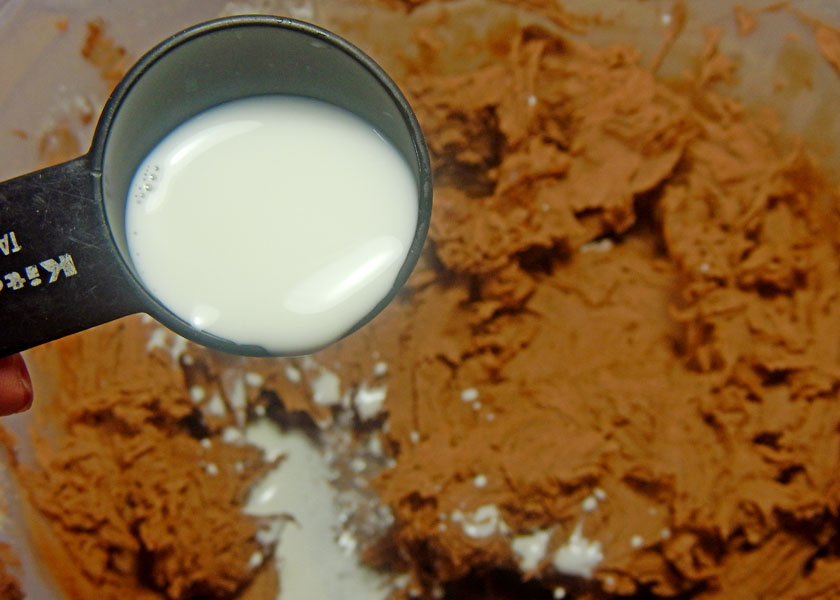 Add one quarter cup of heavy whipping cream one tablespoon at a time. Beat well after each addition.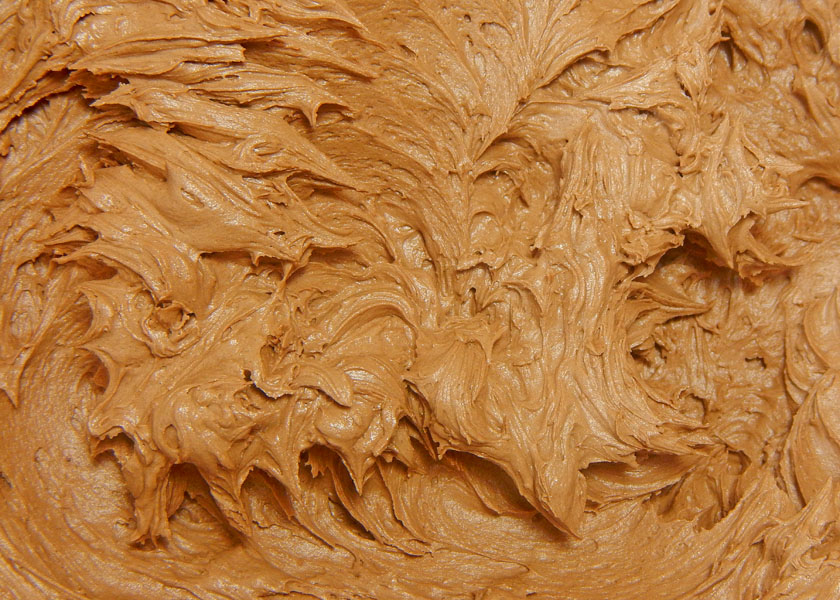 Depending on the weather and how you measured your dry ingredients, you may need more or less cream. If your frosting seems thicker than you would like, add a little more. If it seems to thin, add more powdered sugar one tablespoon at a time until you reach the consistency you want.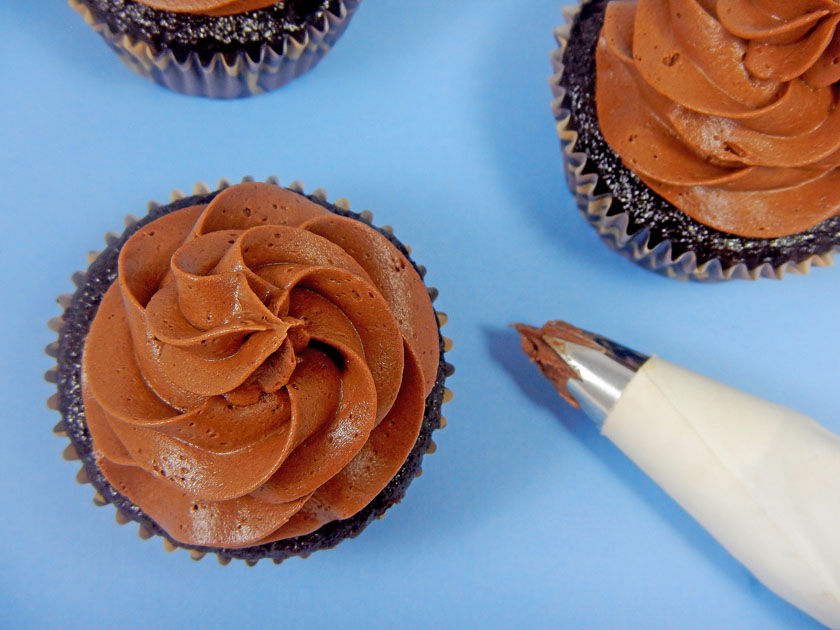 You can use put this on cakes, cupcakes, spoons or even your bare hands (no judging here). I like to caress chocolate cupcakes with a swirl from a Wilton 1M tip. Isn't that pretty?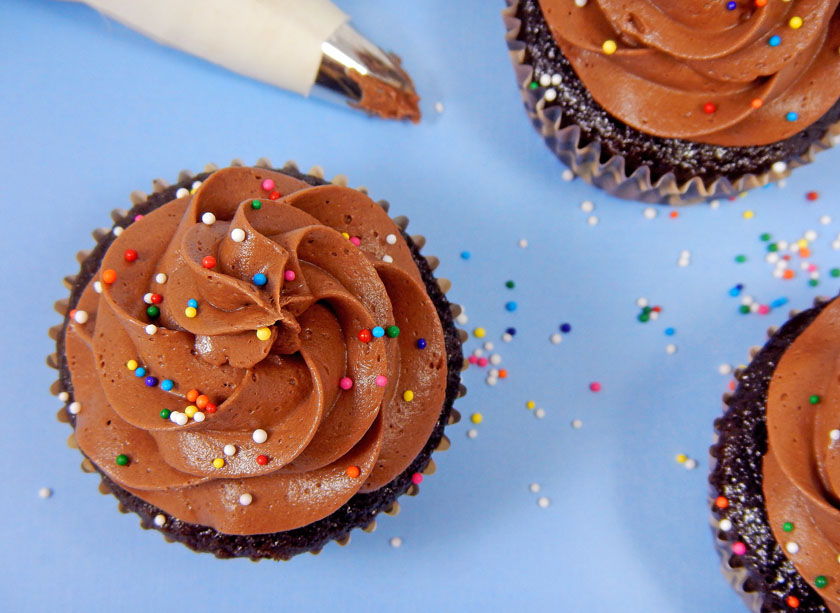 Of course, everything is better with rainbow sprinkles! Yes, I do mean everything.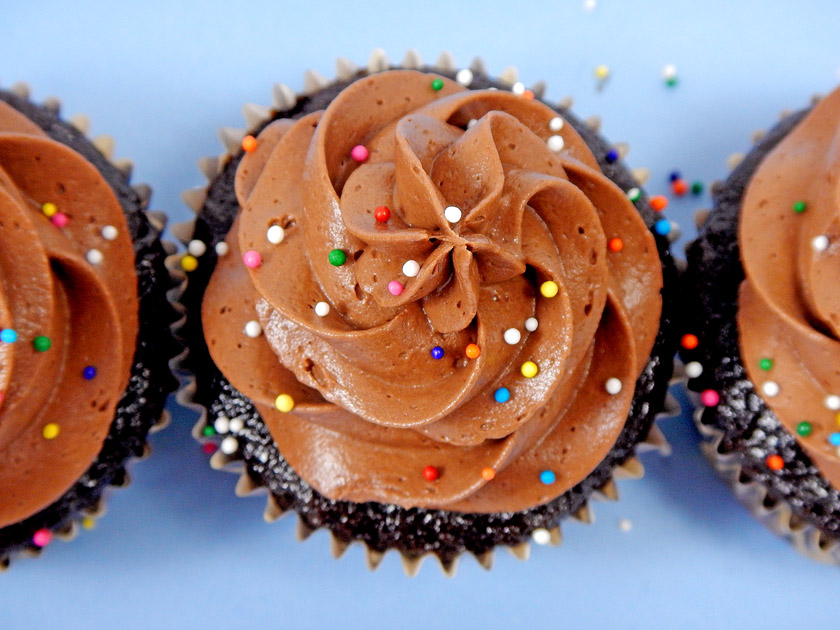 Come closer, beautiful.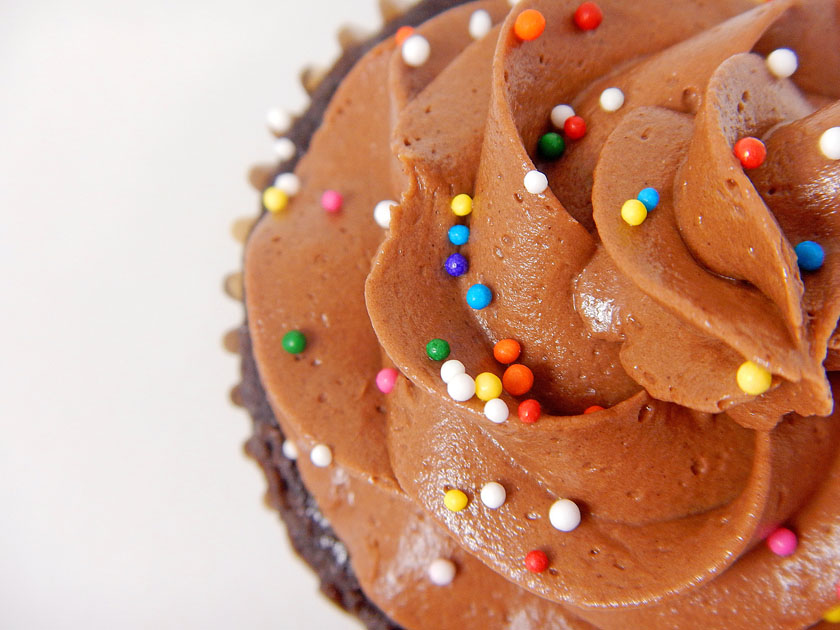 A little closer.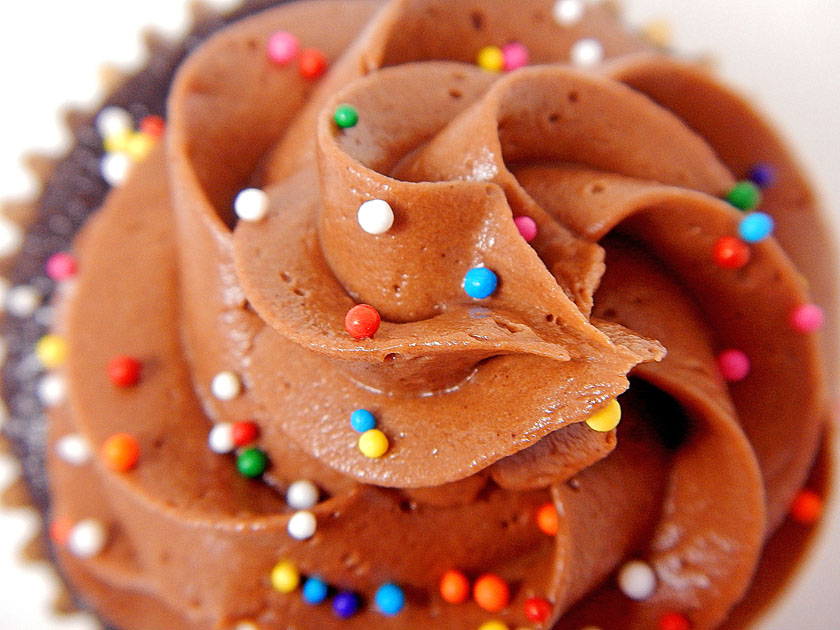 I think I'm in love.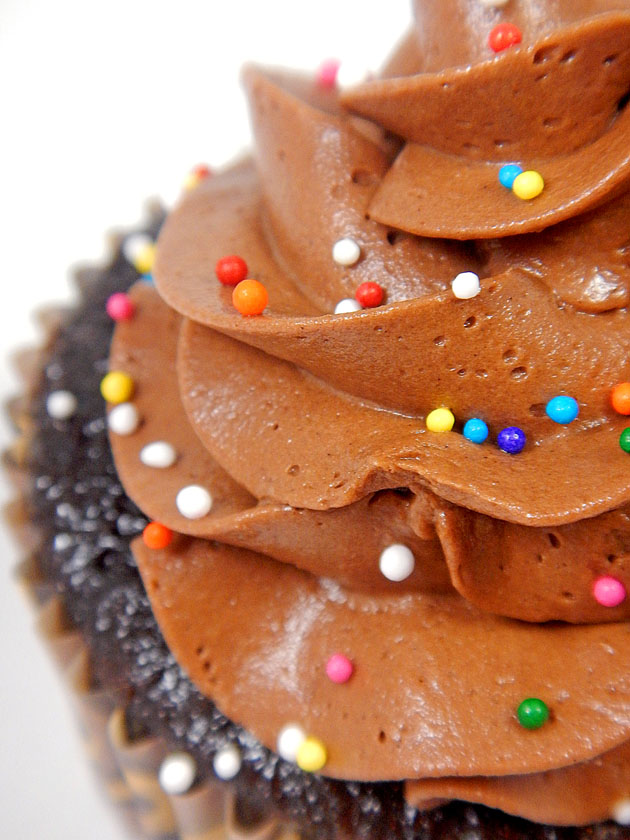 Want more fun recipes and ideas? You can follow me on Facebook, Twitter, or Pinterest. You can also sign up for a free email recipe subscription.
If you're in the mood for vanilla buttercream, try this recipe.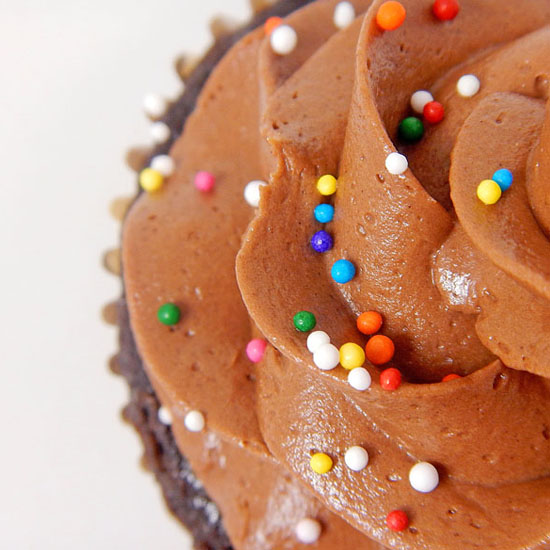 Chocolate Buttercream Frosting
2015-01-03 18:45:17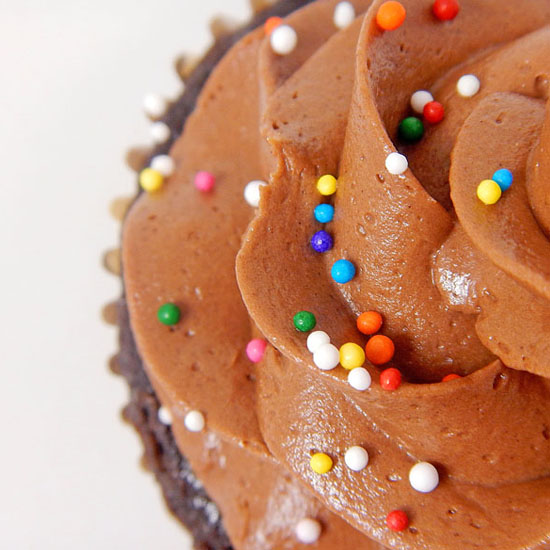 Rich, creamy chocolate frosting.
Ingredients
2 sticks unsalted butter, softened
1 teaspoon vanilla
3 cups powdered sugar
6 tablespoons unsweetened cocoa powder
Pinch of salt
1/4 cup heavy cream
Instructions
In large bowl, beat butter and vanilla until smooth. Gradually beat in powdered sugar, cocoa powder, and salt. Add heavy cream 1 tablespoon at a time, mixing well after each addition.
If the frosting seems too thin, add more sugar one tablespoon at a time until you reach the consistency you want. If it seems too thick, add more heavy cream one tablespoon at a time until you reach the consistency you want.
Notes
Makes enough to frost 24 cupcakes or a 9-inch round cake.
Frosting and a Smile http://frostingandasmile.com/