Hawaiian Fluff Topping –
Let's dust off the turntables and put on our poodle skirts. We're taking another trip back in time. Last week we sampled a vintage Chiffon Cake recipe. This week, we're tasting the topping that all the best hostesses piled on their cakes in the late 1940s and early 1950s.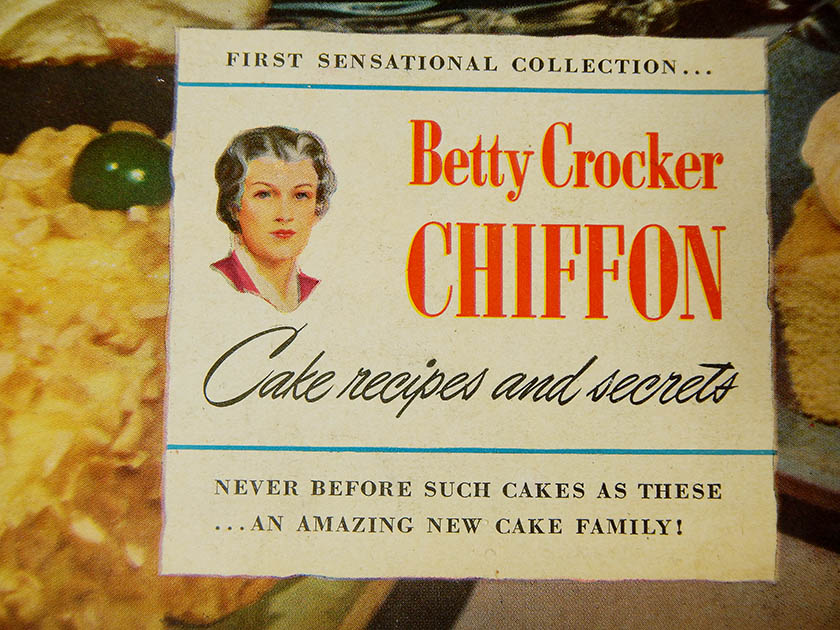 The recipe comes from a 1948 Betty Crocker cookbook, which I was lucky to snag a copy of online.
General Mills published this back when gas cost 16-cents a gallon and you could buy a movie ticket for just 60-cents. Betty doesn't look like she has much fun in the kitchen. When this cookbook came out the country was still adjusting to post-war life, so that may have something to do with her serious expression. The Betty Crocker website features an interesting history of the brand's face.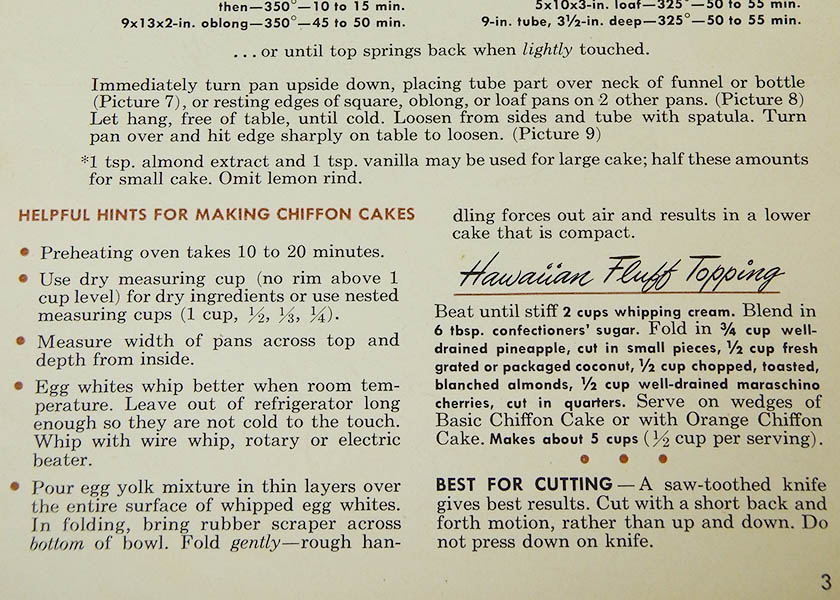 The fluff topping recipe is tucked in the bottom corner of the page with the original Chiffon Cake recipe. I figured if you're going to go retro, you might as well go all in. So I had to make the topping too.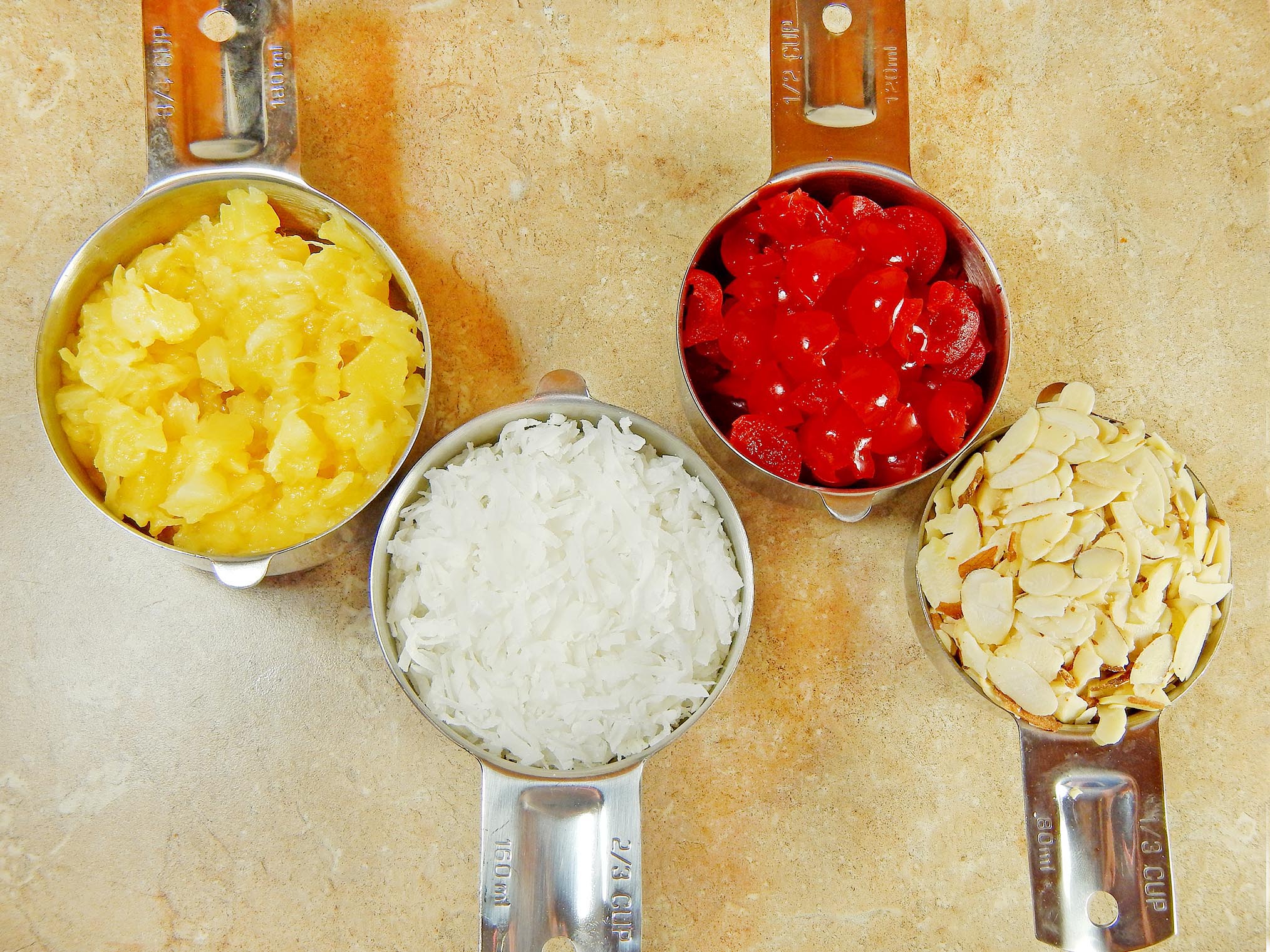 First, we just gather our mix-ins. Here's what you need: 3/4 cup well drained pineapple cut into small pieces, 1/2 cup coconut, 1/2 cup well-drained maraschino cherries cut into quarters, and 1/2 cup toasted almonds. The original recipe calls for blanched almonds. I only had sliced almonds on hand. They worked well.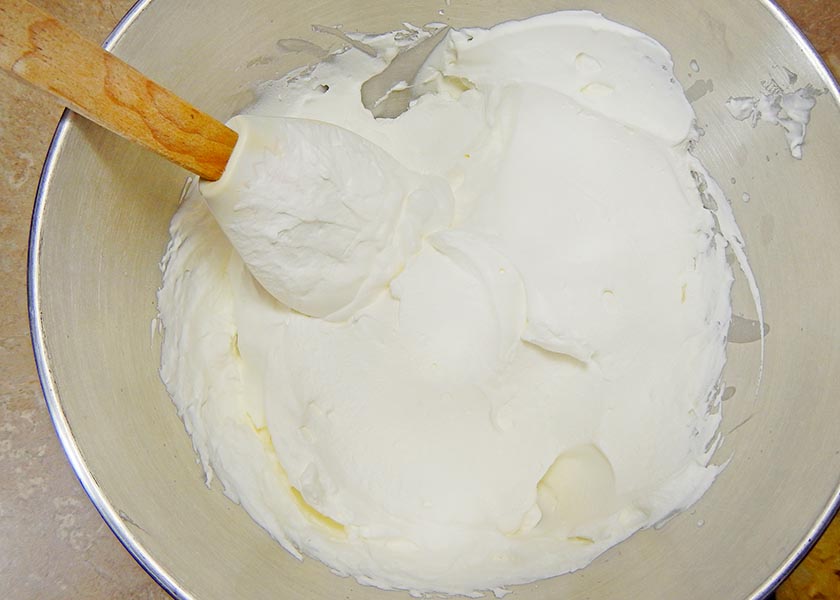 In a large bowl, beat two cups of heavy cream and 6 tablespoons of powdered sugar until stiff.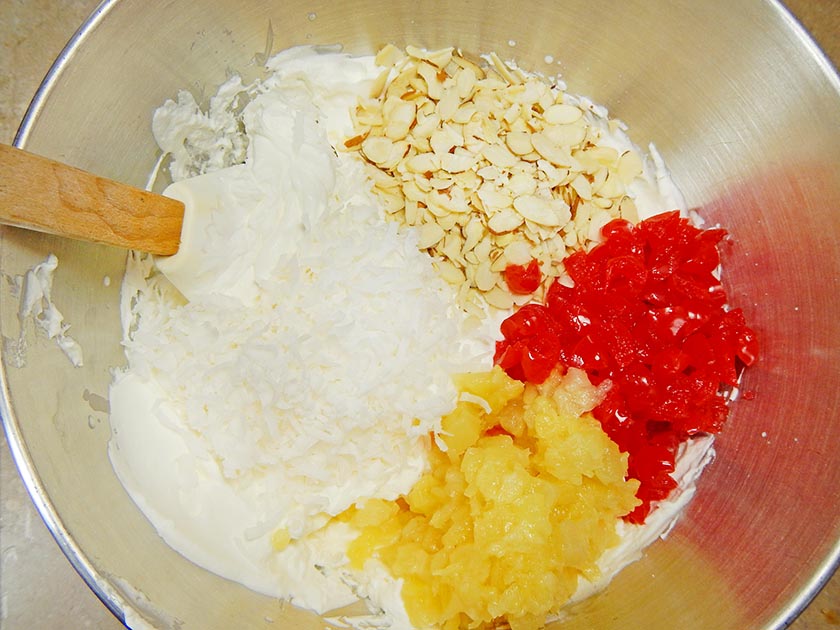 Gently fold in the remaining ingredients. Aren't they pretty? I love the color.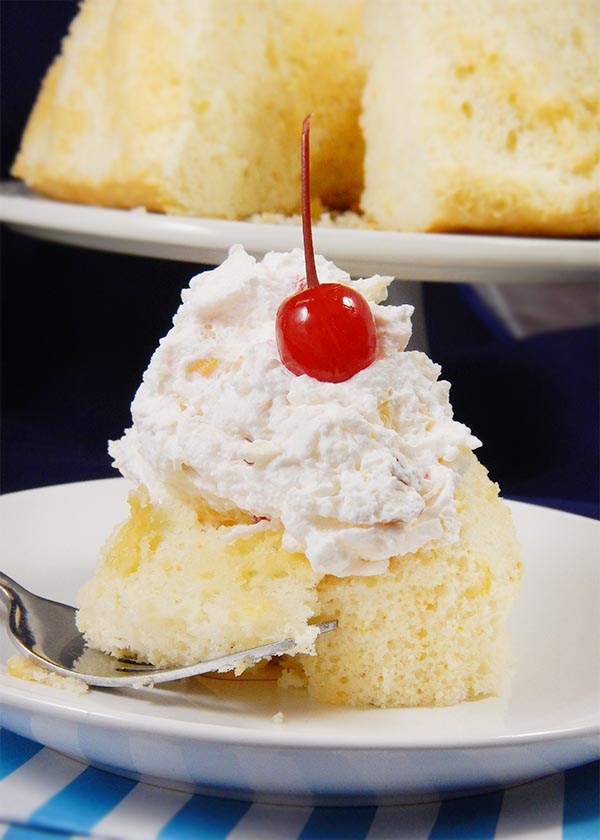 Spoon the topping onto cooled cake. No cake? No problem. Hawaiian Fluff shines all on it's own. Bowls of Hawaiian Fluff would make a fun summer party dessert. Serve it in pretty bowls and top each portion with a shiny red cherry.
For more delicious recipes and fun kitchen ideas, you can follow me on Facebook, Twitter, or Pinterest. You can also sign up for a free email recipe subscription.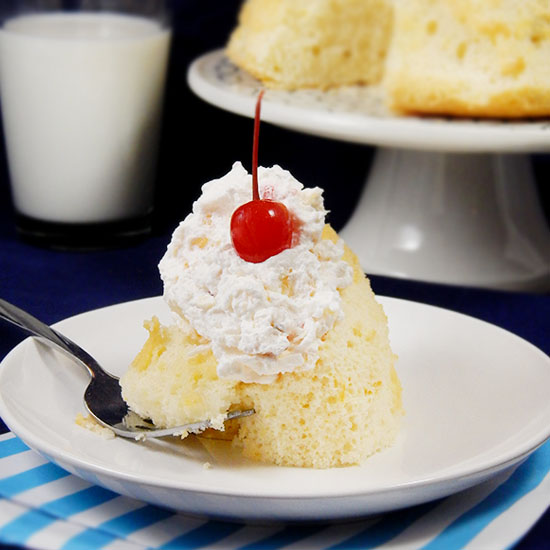 Hawaiian Fluff Topping
2015-03-15 16:33:17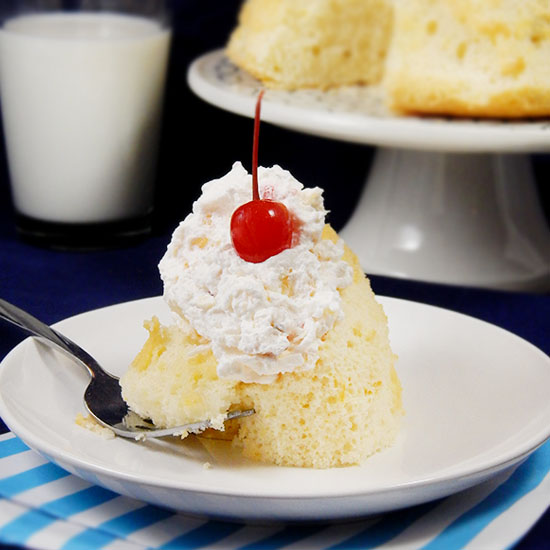 Ingredients
2 cups heavy whipping cream
6 tablespoons powdered sugar
3/4 cup well drained pineapple cut into small pieces
1/2 cup fresh grated or packaged coconut
1/2 cup well-drained maraschino cherries cut into quarters
1/2 cup chopped, toasted, blanched almonds
Instructions
Beat whipping cream and powdered sugar until stiff.
Fold in pineapple, coconut, cherries, and almonds.
Notes
Store tightly covered in refrigerator for up to two days.
Frosting and a Smile http://frostingandasmile.com/