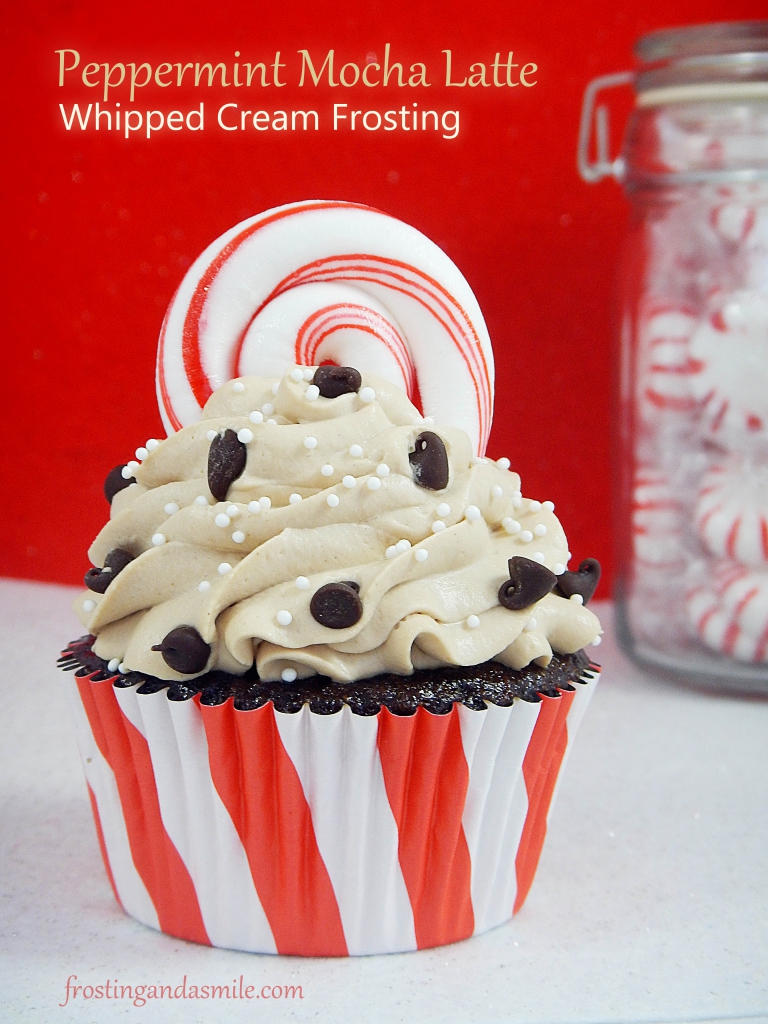 Peppermint Mocha Latte Frosting –
I pulled into the coffee shop drive through and saw the sign. It called to me, "Peppermint Mocha Lattes here now!" People may have stared at the happy dance I did behind the wheel but I don't care. When that sign arrives it is indeed the "most wonderful time of the year." As I sipped my first latte of the season, I wondered how I could combine it with one of my other favorite things, frosting. This is what I came up with. If you love the drink, you will love this frosting.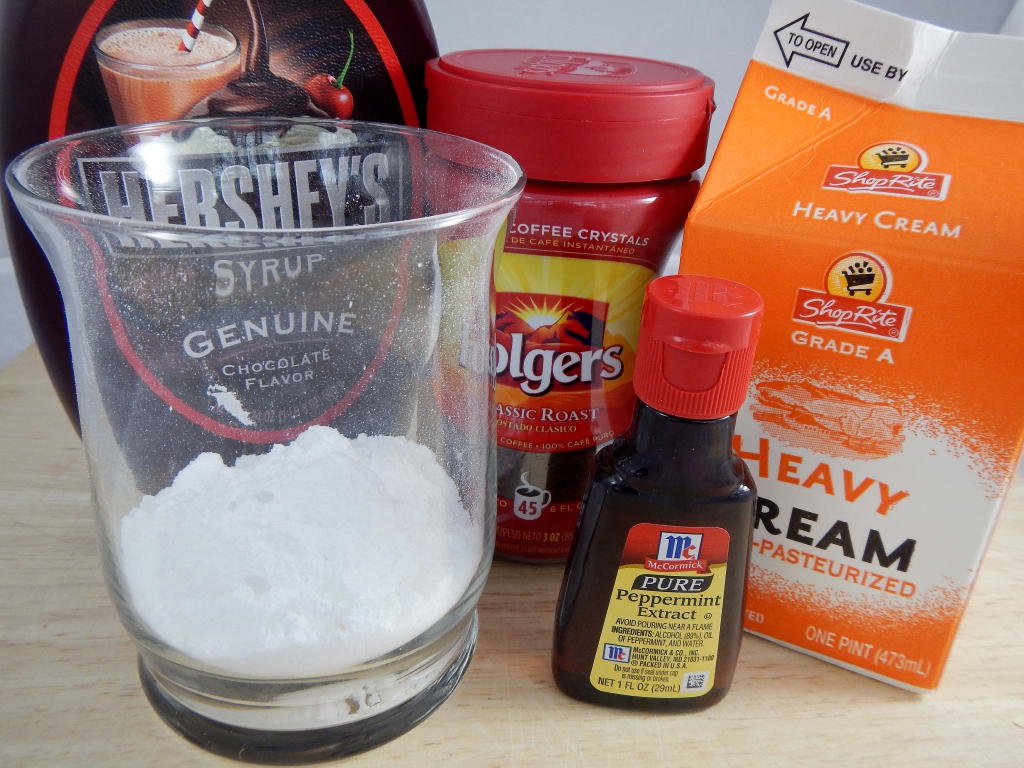 You need just five ingredients. They are heavy cream, instant coffee, powdered sugar, chocolate syrup, and peppermint extract. It takes less than ten minutes to whip this together.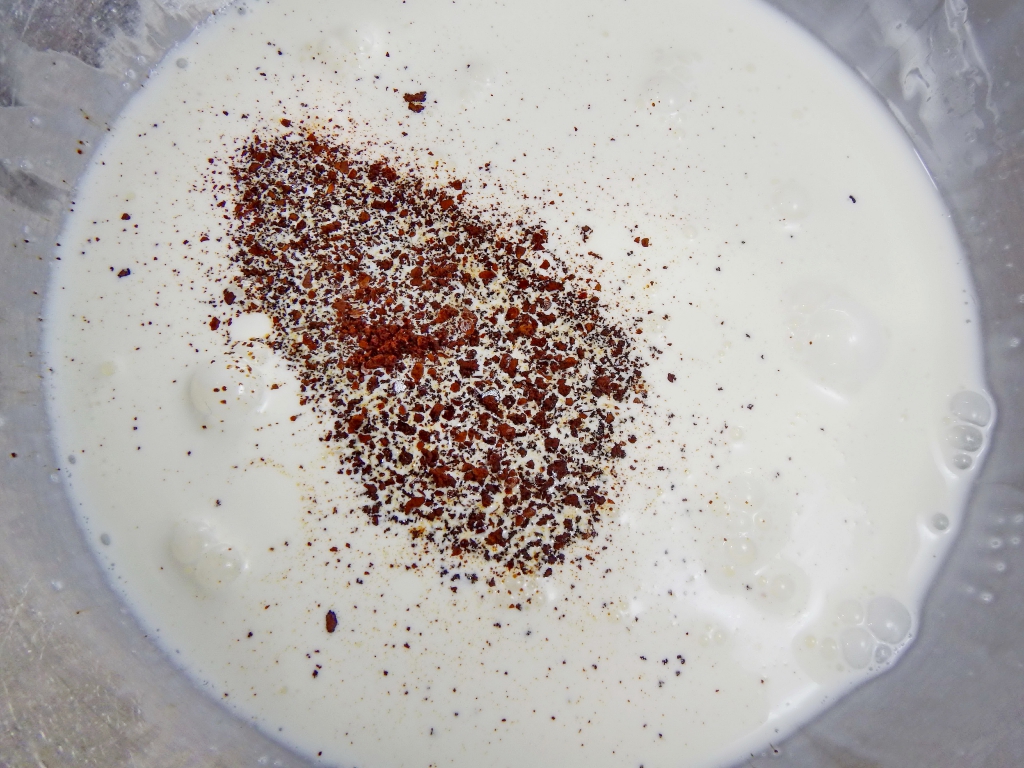 First combine the instant coffee with the heavy cream. You can use any brand of instant coffee you like. Make sure it's instant. That dissolves as you mix it into the cream. If you use regular coffee grounds, you will end up with gritty frosting.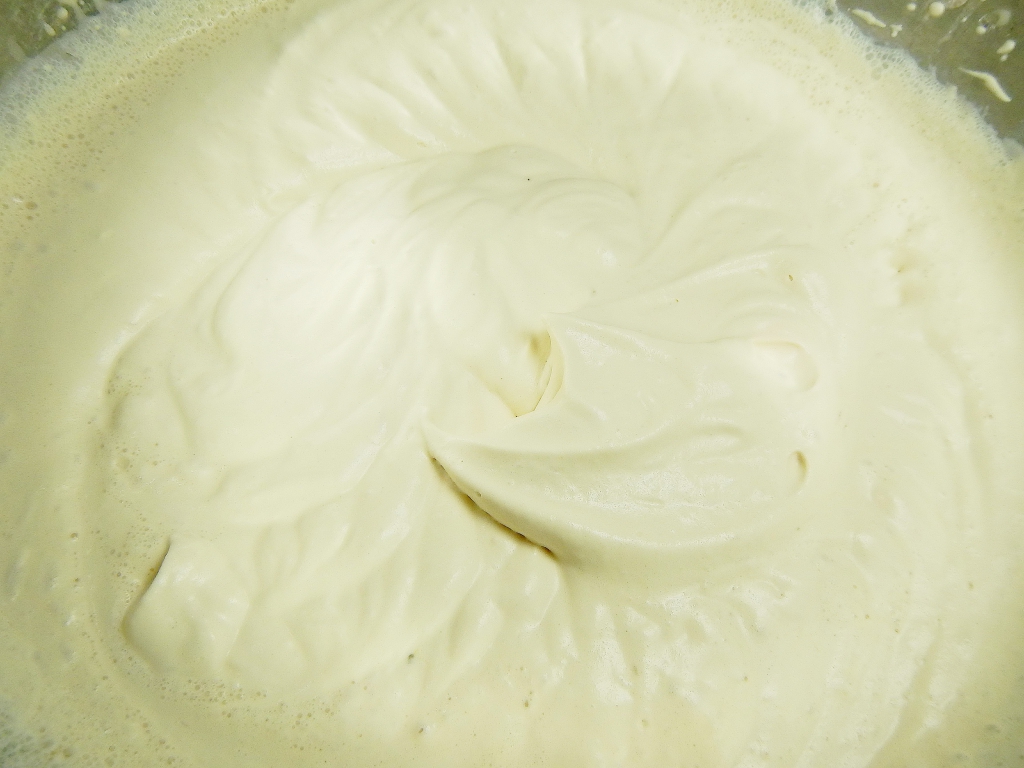 Whip the coffee and cream until the mixture thickens and forms soft peaks.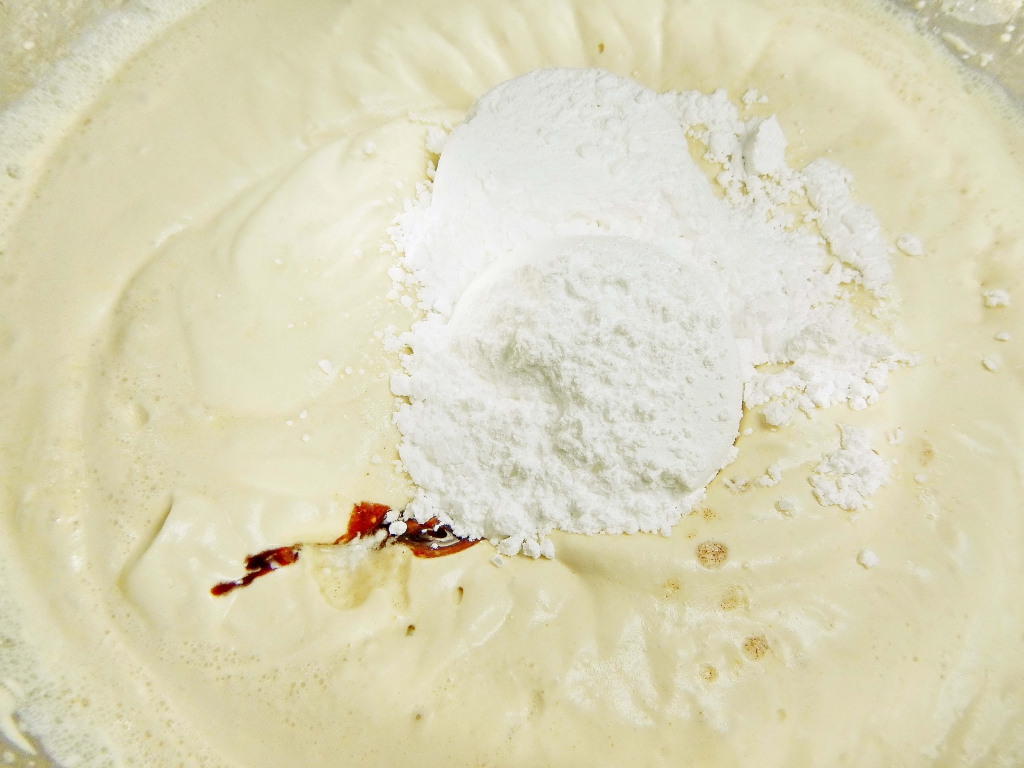 Then add your syrup, powdered sugar, and extract. When these flavors combine, it smells like December. The fresh burst of peppermint sets off the slightly bitter coffee flavor. The chocolate syrup and sugar bring it all together.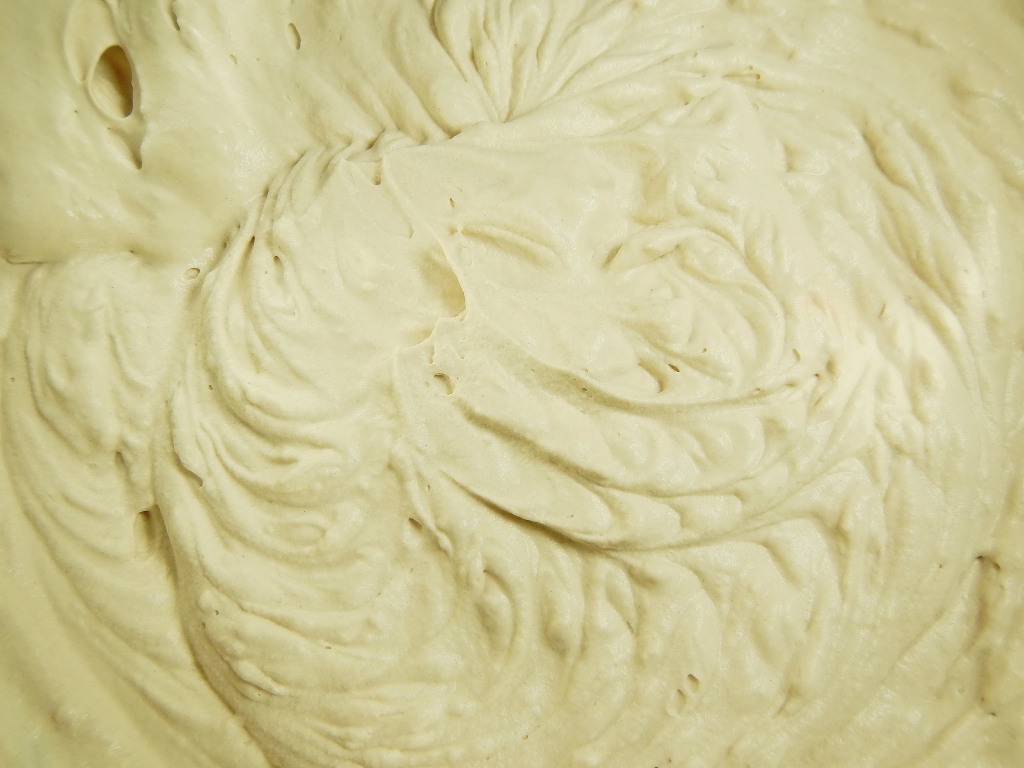 Your cream is done when it looks like this. Now that you can make your own, you don't need to go to the coffee shop to get a hit of this holiday flavor addiction. You don't even need to find a straw. A spoon will do. And I won't judge if you dive right in with your bare hands (no double dipping please).
If you prefer to eat your whipped cream with a little more dignity you could pipe a swirl on hot cocoa or coffee. It would taste great with coffee, chocolate, or vanilla ice cream. The frosting would also make a nice dip for cookies.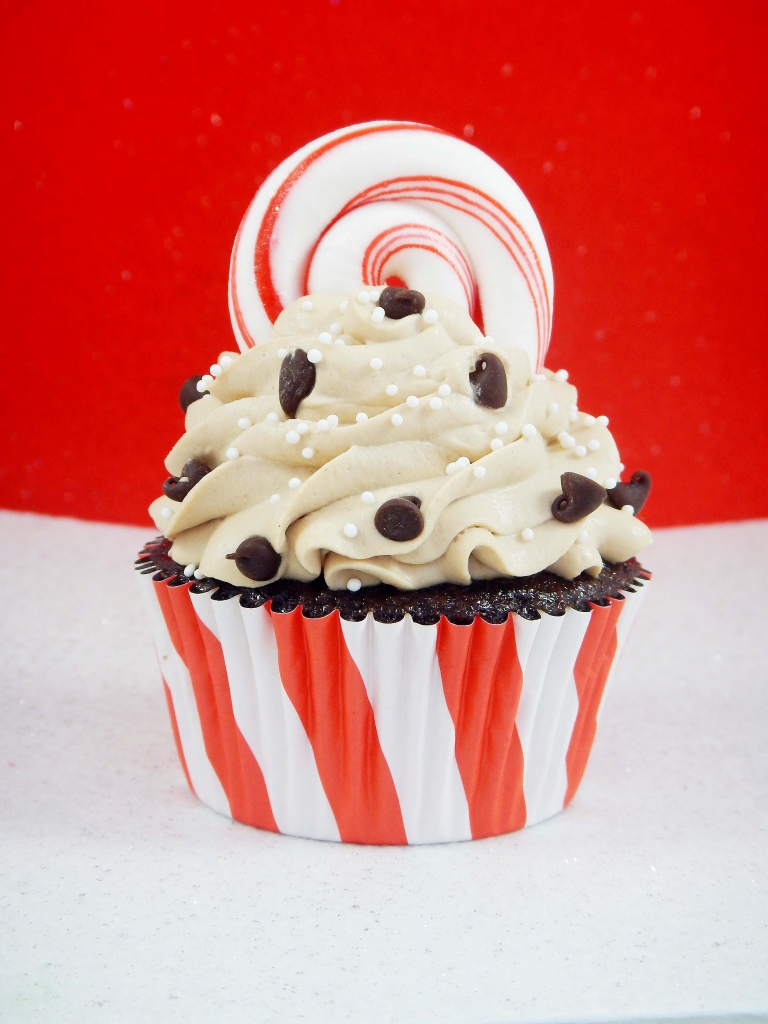 This recipe covers 24 cupcakes. I used it on mocha cupcakes. It's easy to turn your favorite chocolate cupcake recipe into a mocha cupcake recipe cake. Just replace any water in the recipe with coffee and add a tablespoon of instant coffee grounds to the wet ingredients. I used the recipe from the Cake, Batter, and Bowl blog.
Add a swirled candy cane topper for a festive touch.
If you want more fun recipes like this one follow me on facebook or twitter.
I hope your Peppermint Mocha Latte frosting helps you have a sweet Christmas.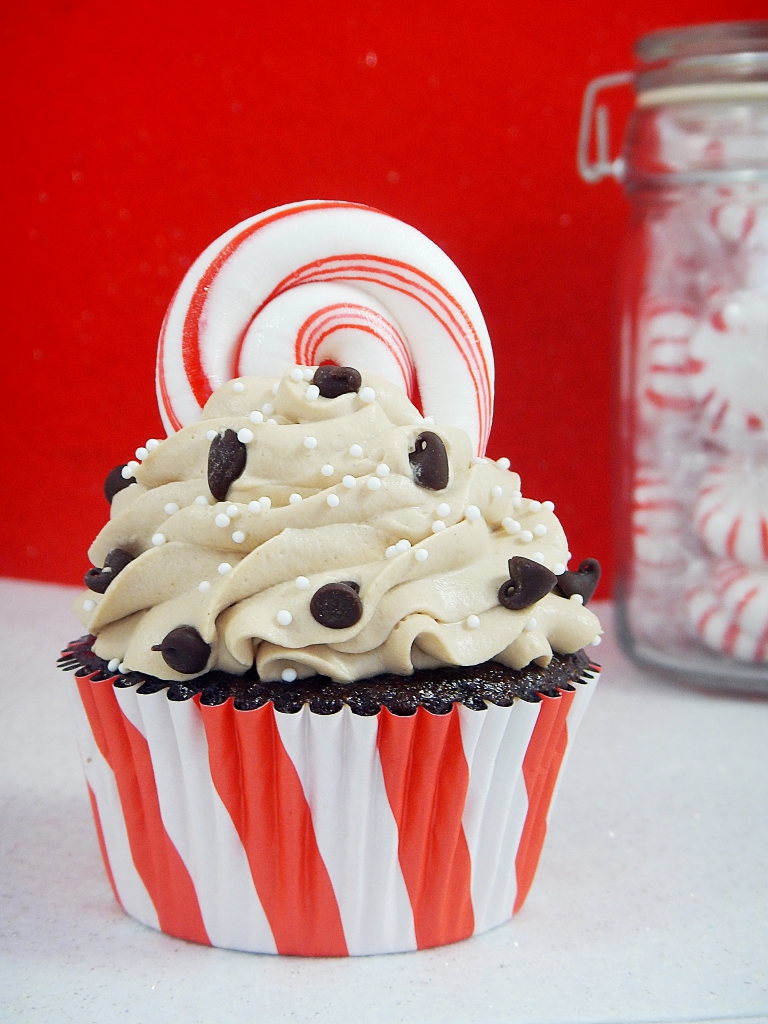 Peppermint Mocha Latte Frosting
2013-12-01 17:25:43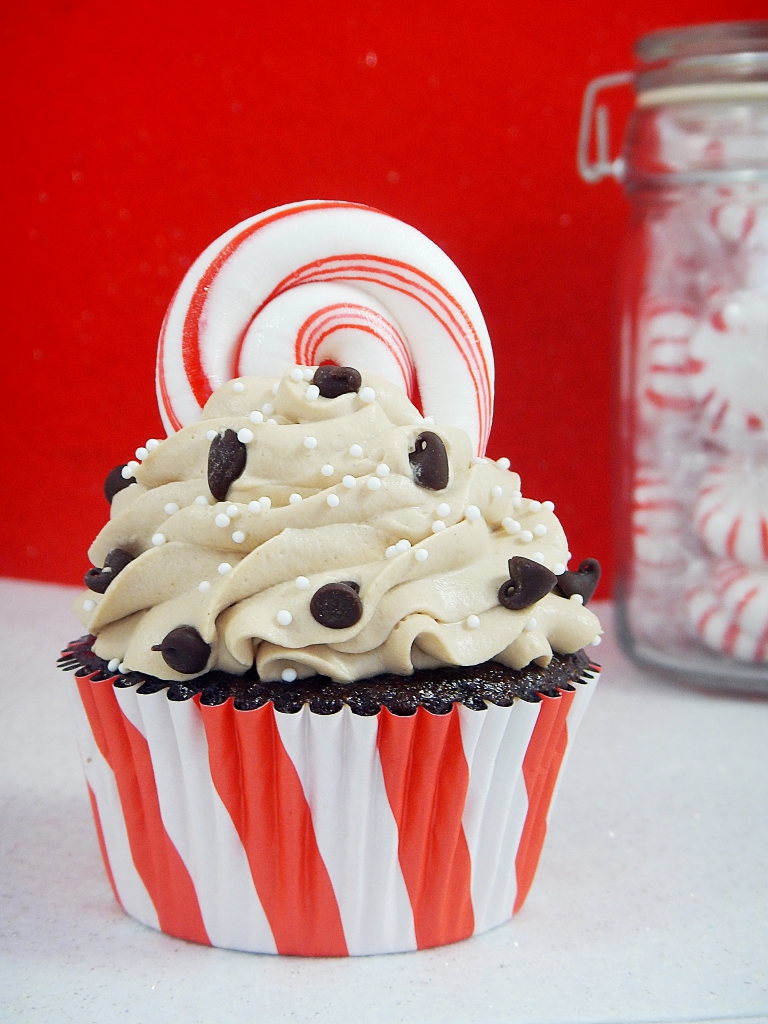 If you love peppermint mocha lattes you will love this frosting. It's airy with a smooth chocolate undertones and a bright pop of peppermint.
Ingredients
2 cups heavy cream
2 teaspoons instant coffee
1/4 cup chocolate syrup
1/2 cup powdered sugar
1/2 teaspoon peppermint extract
Instructions
Combine heavy cream and instant coffee beat until soft peaks form.
Add chocolate syrup, powdered sugar, and peppermint extract.
Beat until cream thickens and holds peaks.
Notes
This is excellent on top of mocha cupcakes or for simple piping. This recipe covers 24 cupcakes.
Since this is a whipped cream based frosting, it is not designed for intricate piping work or desserts that have to withstand high temperatures.
Frosting and a Smile http://frostingandasmile.com/