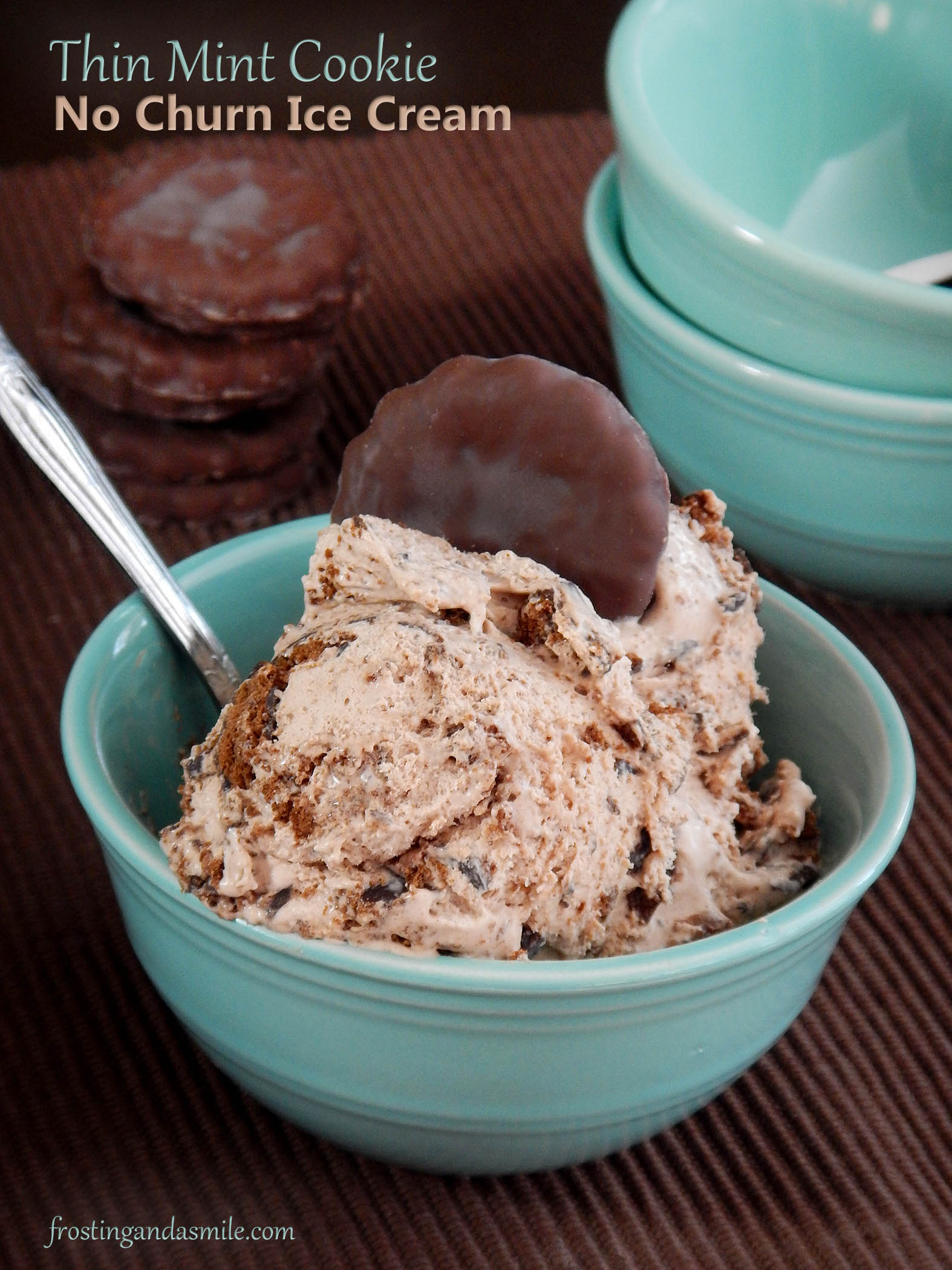 No-Churn Thin Mint Cookie Ice Cream –
Do you keep a sleeve of Thin Mint cookies stashed in the freezer? We're all friends here so you can admit you hide the cookies behind the icy bag of broccoli so the kids won't find them. I know I can't be the only one.
The freezer is a perfect spot for your secret stash. It also brings the cool mint flavor of the cookies to life. When you combine cold cookies with ice cream, you have a merit-badge worth dessert.
You don't even need an ice cream maker for this recipe so it's quick, easy, and fun to make with the family.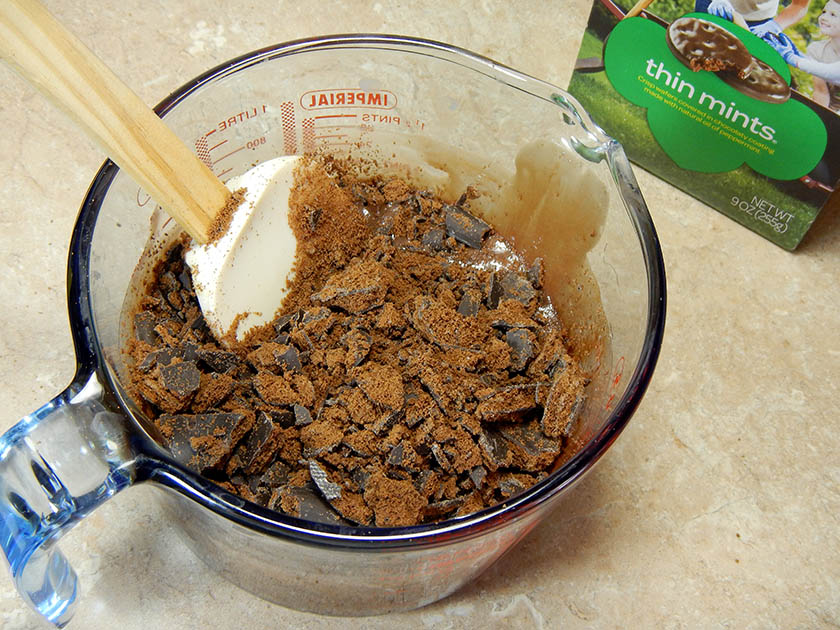 Little ones will have fun crushing an entire sleeve of Thin Mints. You don't need any fancy equipment. Just break the cookies up by hand. It's nice to include big chunks and finer crumbs to get a variety of texture in the finished product.
Mix the crushed cookies with a 14 ounce can of sweetened condensed milk, 1/3 cup chocolate syrup and 1/2 teaspoon of peppermint extract. Make sure it's peppermint extract and not mint extract. I used plain mint extract in my first round of recipe testing for this. It tasted like toothpaste, horrible toothpaste. Let's pause for a moment of silence in honor of the wasted cookies' sacrifice.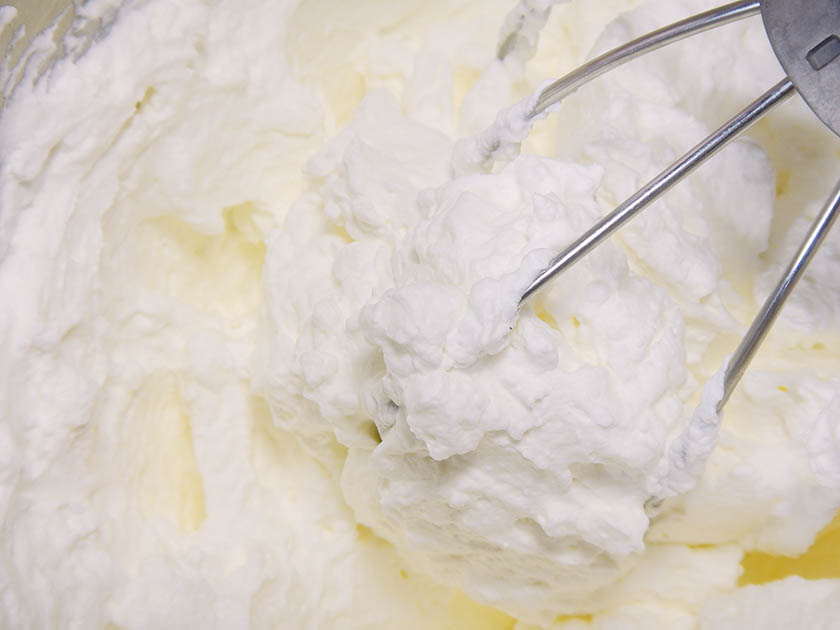 Next, beat two cups of heavy whipping cream until stiff.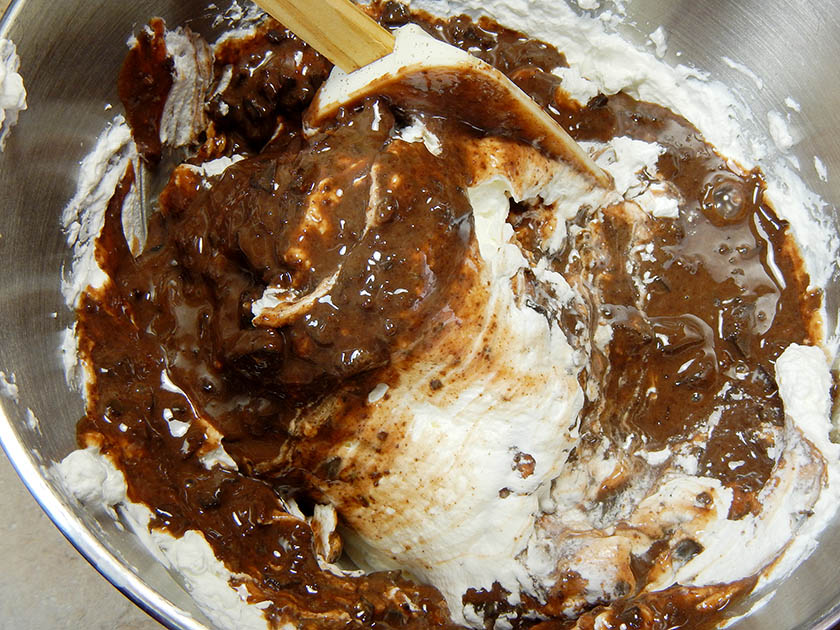 Gently fold the condensed milk mixture into the heavy cream. To fold, carefully push your rubber scraper to the bottom of the bowl and bring it back over the top. You want to keep as much air in the mixture as possible. Do this repeatedly until you see no more streaks.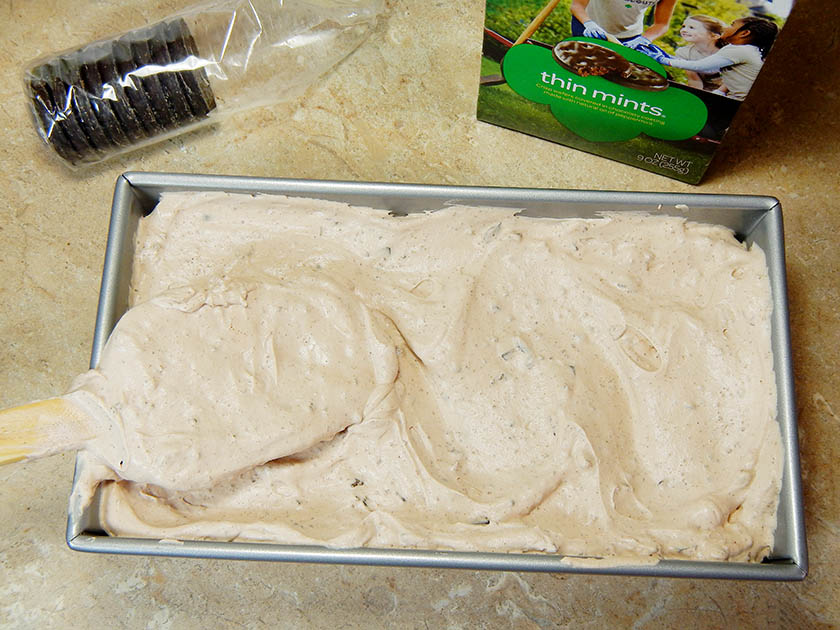 Gently pour the ice cream into a 9 x 5 inch loaf pan. If you don't have one, you can use any 2 quart container you have around the house. At this point, you can add more crushed cookies on top if you'd like. Tightly cover this with plastic wrap then pop it in the freezer for at least six hours.
Your Thin Mint Ice Cream will come out a perfectly creamy soft-serve consistency.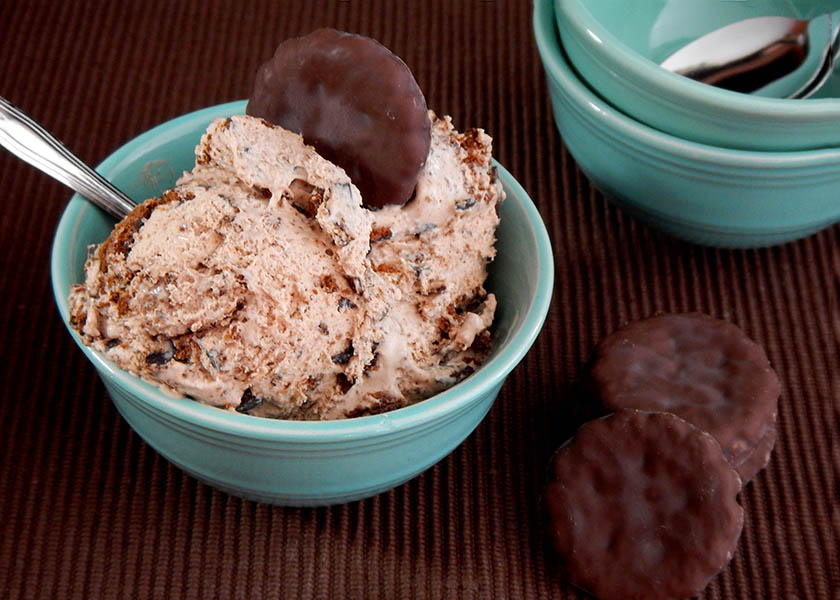 If Thin Mints are out of season, you ate all of yours while binge watching Netflix, or your husband forgot you weren't finished with your recipe photography (cough cough) you can use Keebler Grasshopper Cookies instead of Thin Mints. I used the Grasshopper cookies for the garnish in these photos.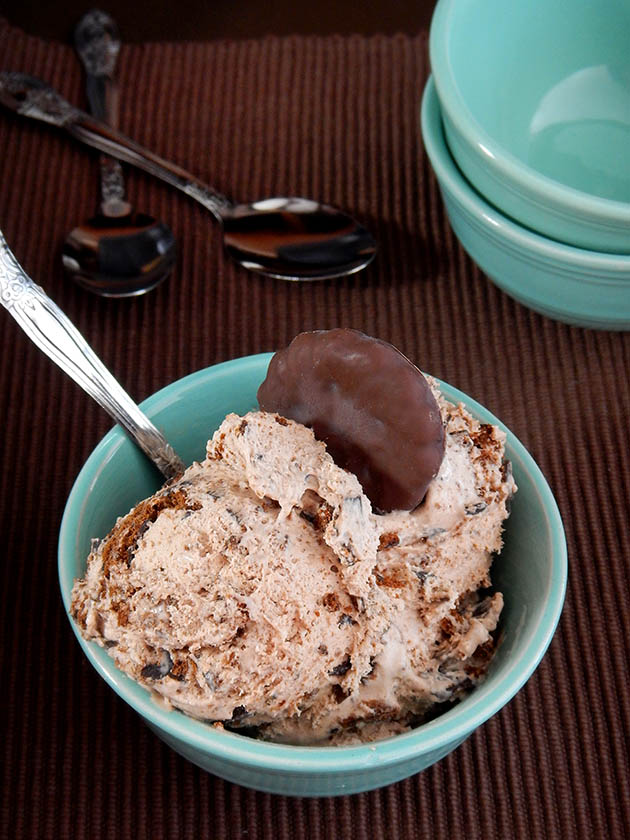 That, my friends, is the final recipe in our Thin Mint Dessert series.
More Thin Mint Cookie Dessert Recipes
Here's a recap of our Thin Mint Cookie Recipe Adventures:
– Thin Mint Cheesecake Sandwich Cookies
– Thin Mint Truffles
– Quadruple Thin Mint Cupcakes
– Mini Thin Mint Cheesecakes
Which one was your favorite? Let me know in the comment section at the bottom of the page.
For more delicious dessert recipes and fun kitchen ideas, you can follow me on Facebook, Twitter, or Pinterest. You can also sign up for a free email recipe subscription.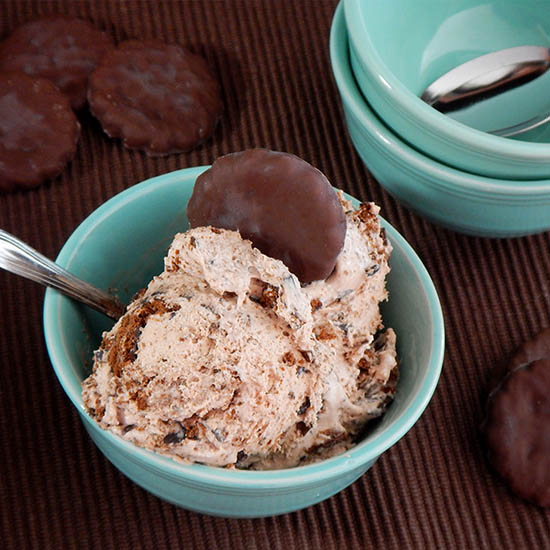 No-Churn Thin Mint Ice Cream
2015-04-16 18:08:32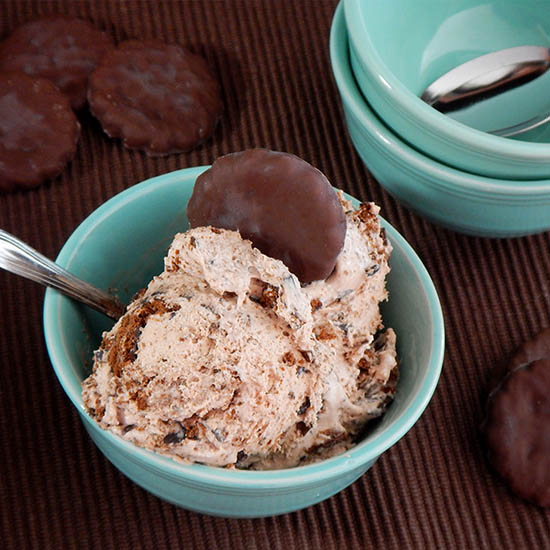 Serves 6
Ingredients
1 (14 ounce) can sweetened condensed milk
1/3 cup chocolate syrup
1/2 teaspoon peppermint extract
1 sleeve (about 17) Thin Mint Cookies, crushed
2 cups heavy whipping cream
Instructions
In medium bowl, combine sweetened condensed milk, chocolate syrup, peppermint extract, and crushed cookies.
In large bowl, beat heavy whipping cream until stiff. Gently fold milk mixture into cream until you see no more streaks.
Pour gently into a 9X5 inch loaf pan (or any 2 quart container). If desired, sprinkle with more crushed cookies. Cover tightly with plastic wrap. Freeze for at least 6 hours. Serve directly from freezer.
Notes
You can use Keebler Grasshopper Cookies if Thin Mint Girl Scout Cookie aren't available.
(This recipe is inspired by and adapted from the No-Churn Ice Cream recipe on Eagle Brand Sweetened Condensed Milk Cans.)
Frosting and a Smile http://frostingandasmile.com/