Comments Off

on Cinnamon Roll Cookies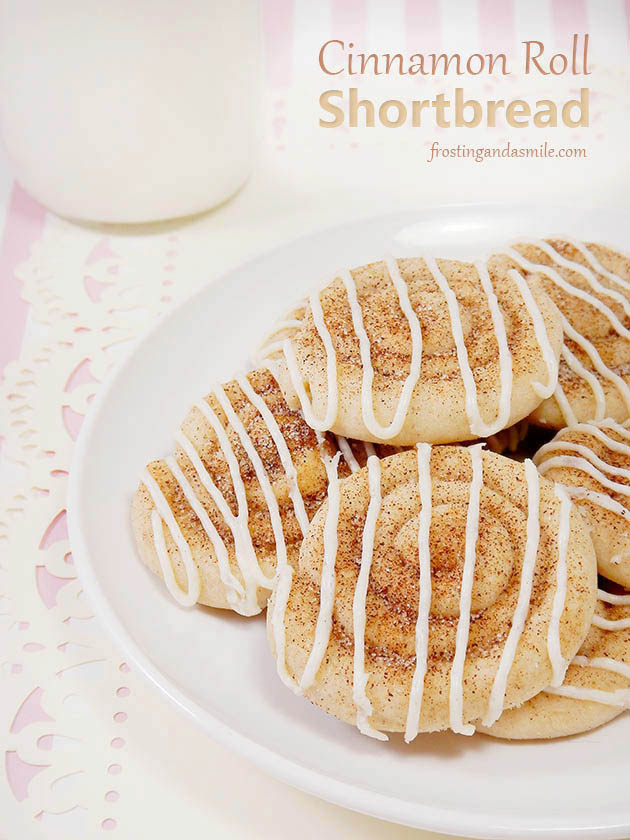 Cinnamon Roll Cookies –
Can you guess what inspired these Cinnamon Roll Shortbread Cookies just by looking at them? I bet it would take you at least a few tries…that is unless maybe you have a preschooler in the house.
Play-Doh inspired these cookies! To be more specific it was bright green Play-Doh with some mashed in electric blue smears. I know, it doesn't sound appetizing at all but you never know what will preheat your creativity.
My son, CJ, loves to roll Play-Doh into logs then twist the logs into swirls. He sees snails. I see cinnamon rolls. Or are they called cinnamon buns? Either way, it's clear I always have baking on the brain!
Cinnamon Roll Shortbread Recipe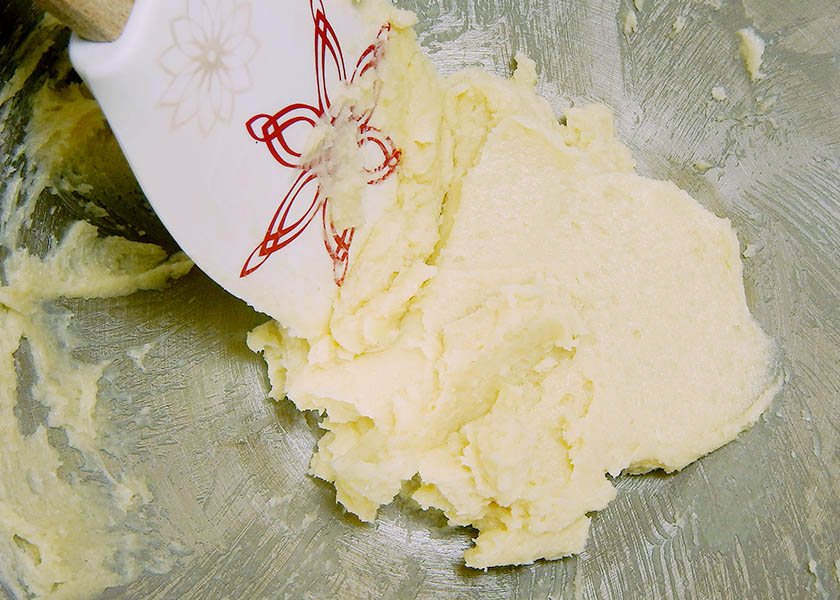 You start with a basic shortbread dough. Cream together 1 stick of unsalted butter, 1/4 cup sugar, 1 teaspoon of vanilla, 1/4 teaspoon of cinnamon, and 1/8 teaspoon of salt.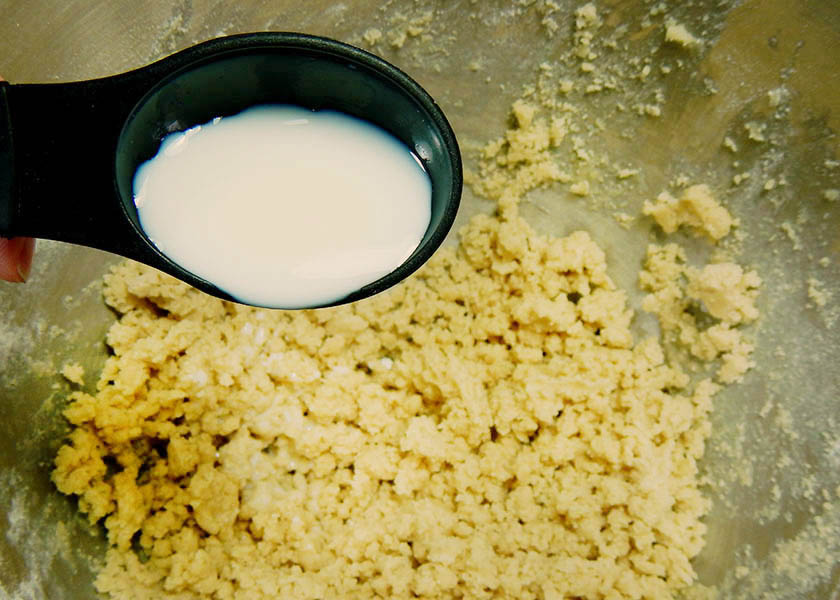 Stir in 1 and 1/3 cups flour until just combined. It will look a little grainy, that's OK. Mix in 1 tablespoon of milk to bring it all together. You want the mixture to look like Play-Doh. If it's a dry day, you may need to add a little bit more milk.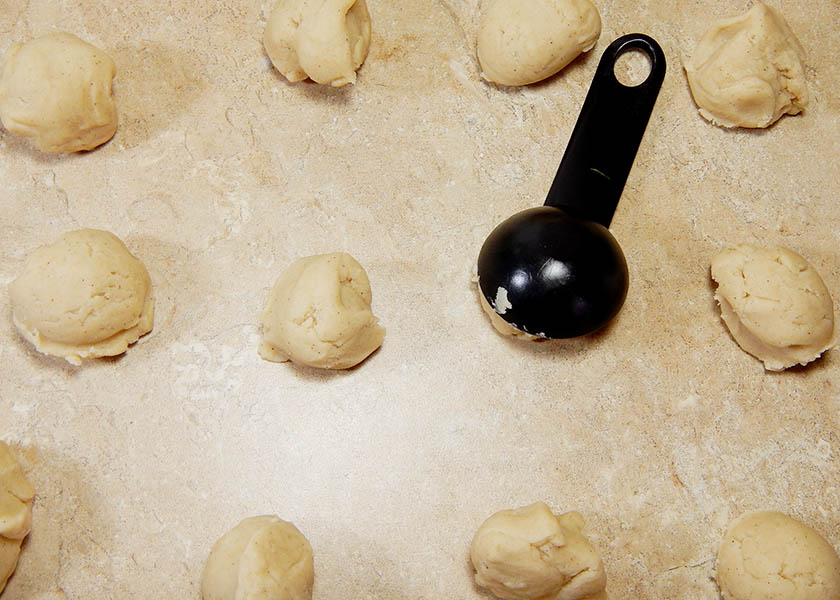 Scoop your dough into tablespoon-sized portions.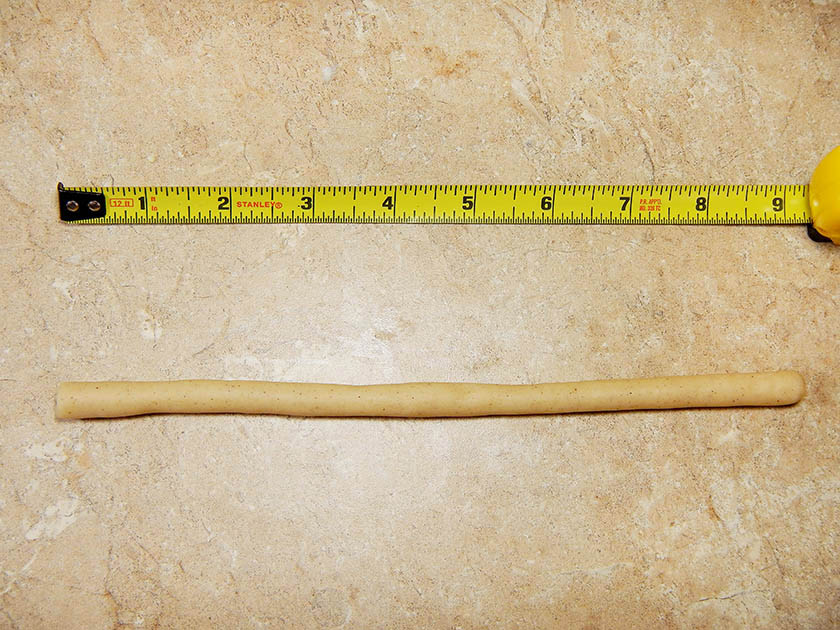 Now for the part CJ loves! Roll each portion into a log about 9-inches long.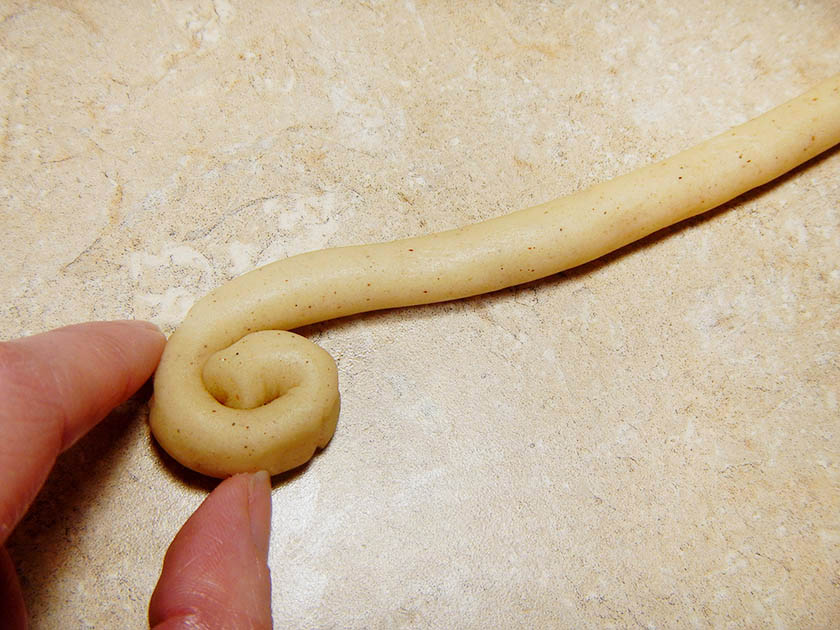 Twist each log into a spiral shape then place it onto an ungreased cookie sheet.
I originally tried making these like real cinnamon rolls where you put the filling on a flat sheet of dough, then roll it all up at once. That made a mess…an ugly mess. #BakingFail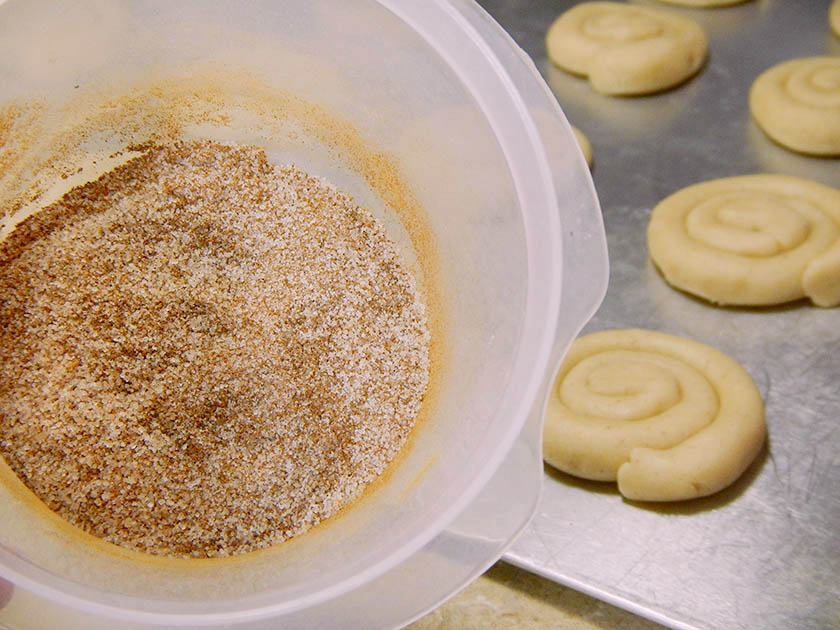 Here we add my favorite part, the cinnamon-sugar. Just mix 1 tablespoon of sugar and 1 teaspoon of cinnamon in a small bowl. Then, sprinkle the mixture over the cookies.
Bake in a 350-degree oven for 10-12 minutes, just until they're set.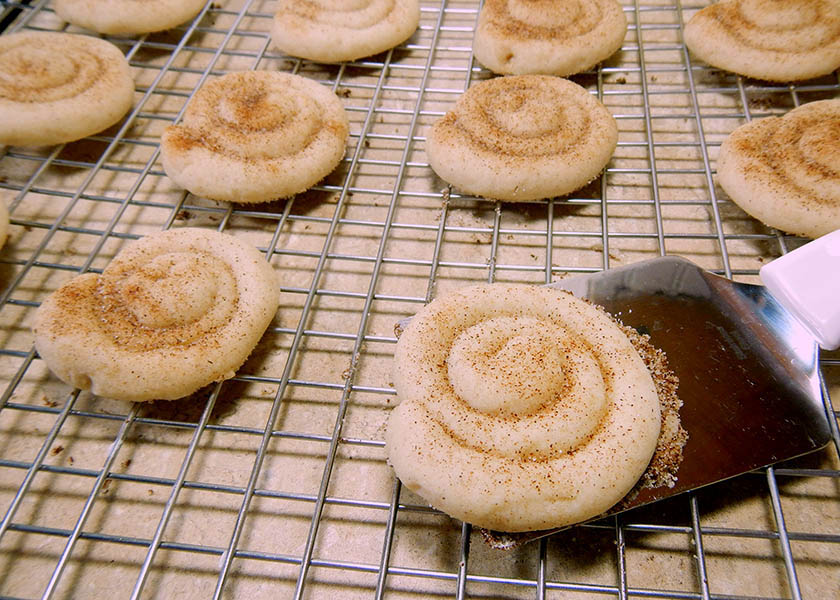 Cool on the pan for two minutes then move the cookies to a wire rack. I love my Wilton Cookie Spatula for this.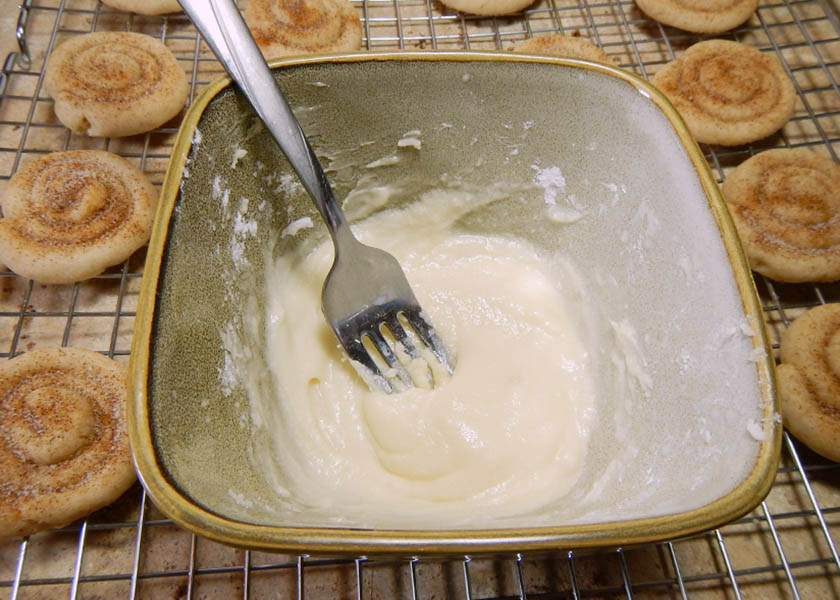 While your cookies cool, you can make the vanilla frosting drizzle. Beat two tablespoons of soft unsalted butter with 1/2 cup powdered sugar, two teaspoons of milk, 1/4 teaspoon of vanilla, and a pinch of salt.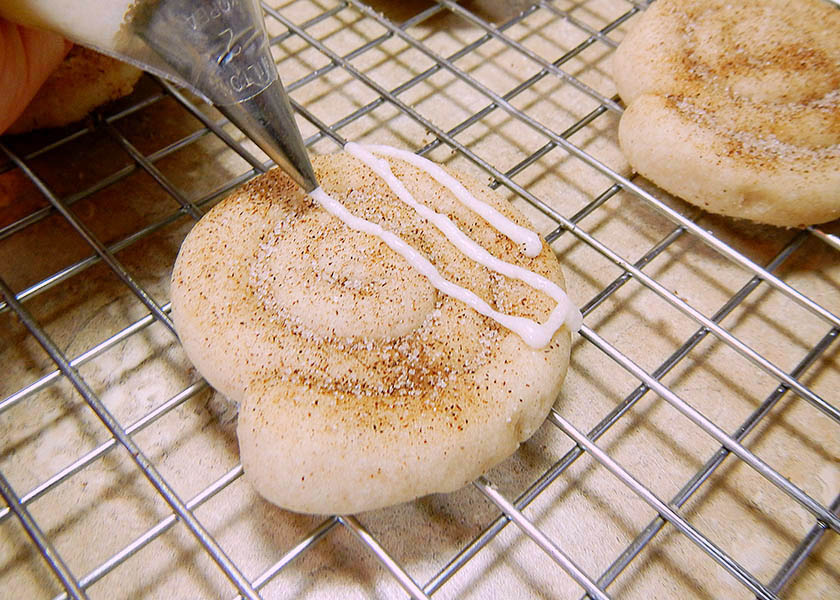 Drizzle frosting onto each cookie. I popped a Wilton round #2 tip into a plastic sandwich bag then filled the bag with frosting to pipe precise lines. You could drizzle it on with a fork or spoon if you prefer.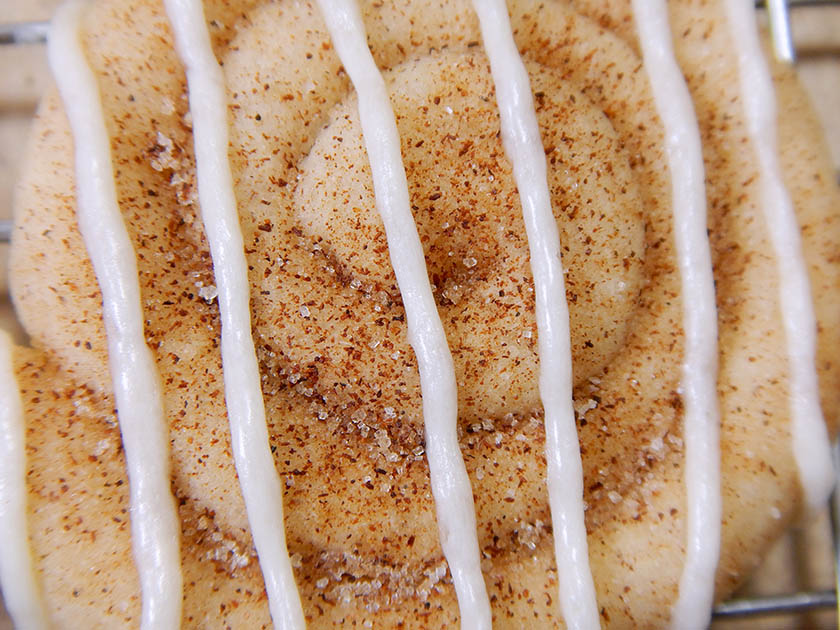 Doesn't that look hypnotizing? I can almost hear it calling, "Look into my swirls, come closer, you can't resist me."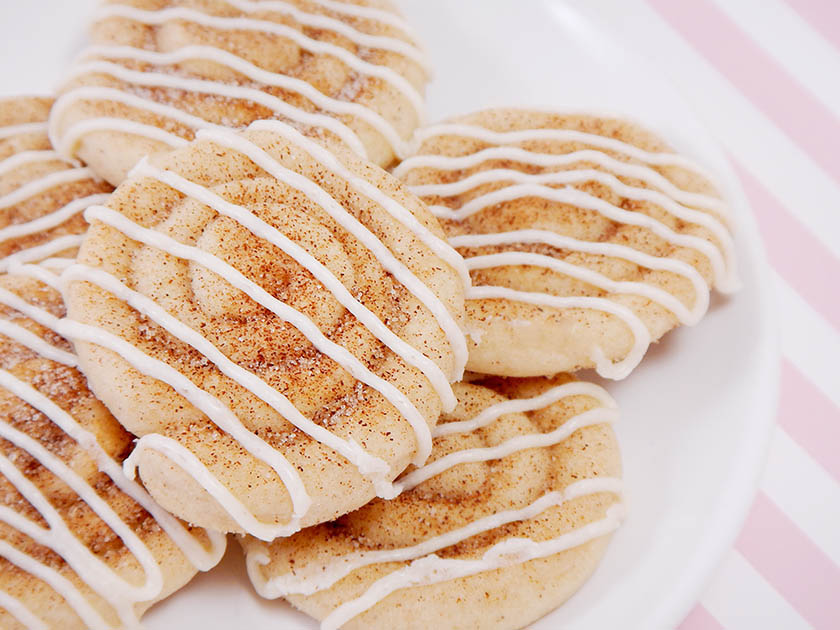 These are just so pretty. You can pack them in a cute box to make a sweet gift.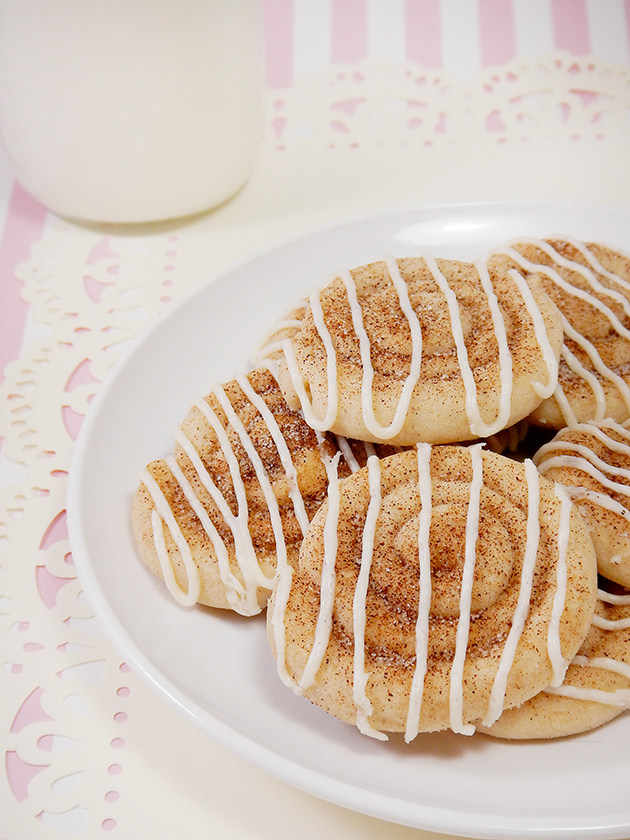 And there you have cookies inspired by Play-Doh! What's the strangest thing that has ever inspired you in the kitchen? You can let me know in the comment section below the recipe.
I originally created this recipe for Parade's Community Table.
For more delicious dessert recipes and fun kitchen ideas, you can follow me on Facebook, Twitter, or Pinterest. You can also sign up for a free email recipe subscription.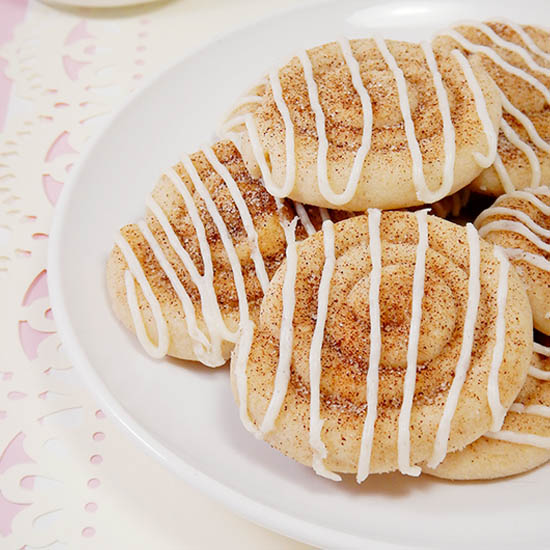 Cinnamon Roll Cookies
2015-04-28 17:16:45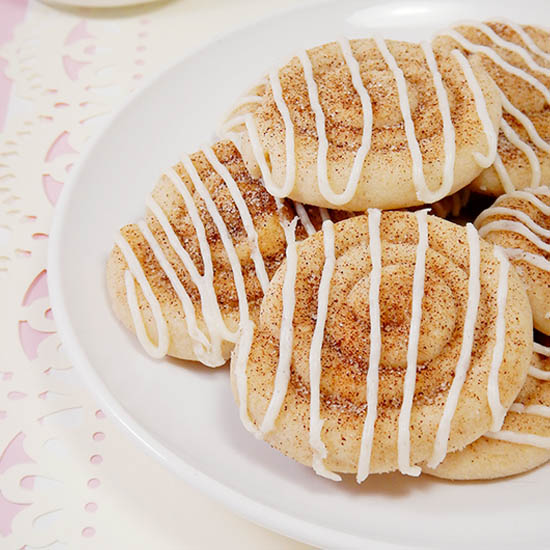 For Cookie Dough
4 ounces unsalted butter, softened
¼ cup sugar
1 teaspoon vanilla
¼ teaspoon cinnamon
⅛ teaspoon salt
1 ⅓ cups flour
1 tablespoon milk
For Cinnamon-Sugar Topping
1 tablespoon sugar
1 teaspoon cinnamon
For Frosting
2 tablespoons butter, softened
½ cup powdered sugar
2 teaspoons milk
¼ teaspoon vanilla
pinch salt
Instructions
Preheat oven to 350 degrees.
In large bowl, beat butter, sugar, vanilla, cinnamon, and salt. Stir in flour until just combined. Add milk. Mix until dough resembles play dough. If it is a dry day, you may need to add more milk.
Measure dough into tablespoon-sized portions. Roll into logs about 9 inches long. Twist the logs into spiral shapes.
In small bowl, mix sugar and cinnamon. Sprinkle over cookies.
Place cookies two inches apart on ungreased cookie sheets. Bake at 350-degrees for 10-12 minutes until set. Cool on pans for two minutes. Place on wire rack to cool.
In small bowl, combine softened butter, powdered sugar, milk, vanilla, and salt. Beat until smooth. Spoon or pipe frosting over cooled cookies.
Notes
Store tightly covered for up to three days.
Frosting and a Smile http://frostingandasmile.com/