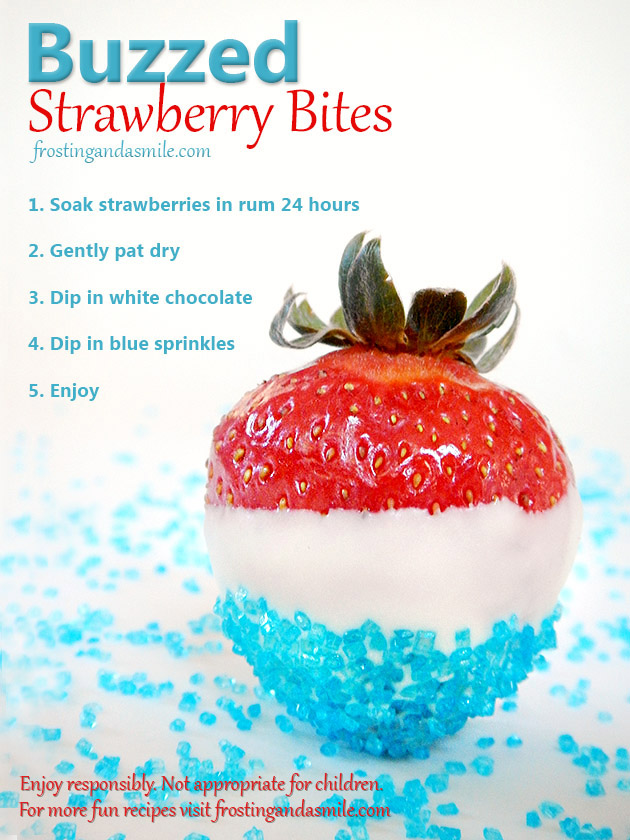 Buzzed Strawberry Bites (Rum Soaked Strawberries) –
When I posted a recipe for Buzzed Cherry Bombs, many of you asked if you could do something similar with strawberries. The answer is, YES!
Strawberries soaked in rum then dipped in white candy and blue sprinkles make a perfect Fourth of July snack or dessert.
The first time I saw strawberries decked out in red white and blue like this was a picture my local bakery, Kitchen Chemistry, posted. If you're ever in the Poconos, it's definitely worth a stop.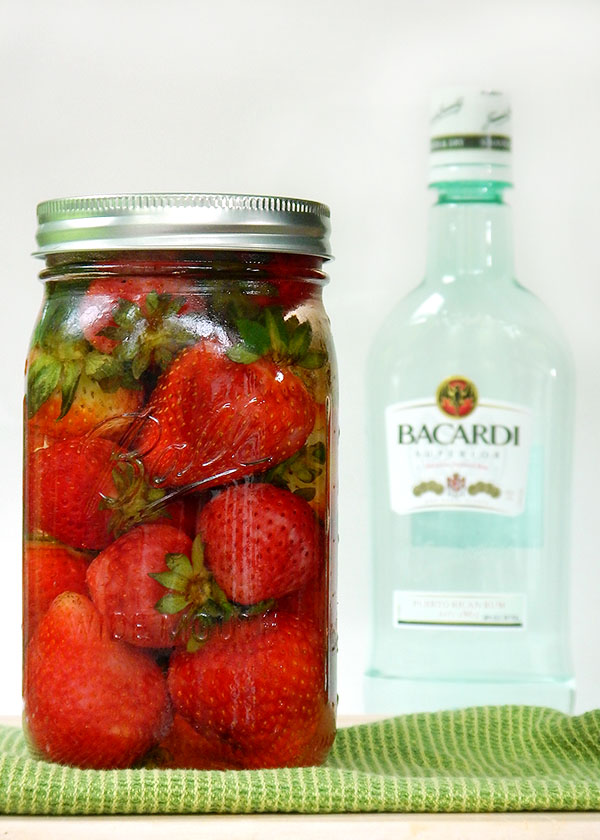 All you have to do is wash a pound of fresh strawberries, place them in a jar, and pour rum over them. You could use vodka (or any alcohol you think would go well) as well.
Let these babies soak for at least 24 hours. You can let them go even longer if you'd like but 24 hours seems to be the minimum to get a good rum flavor.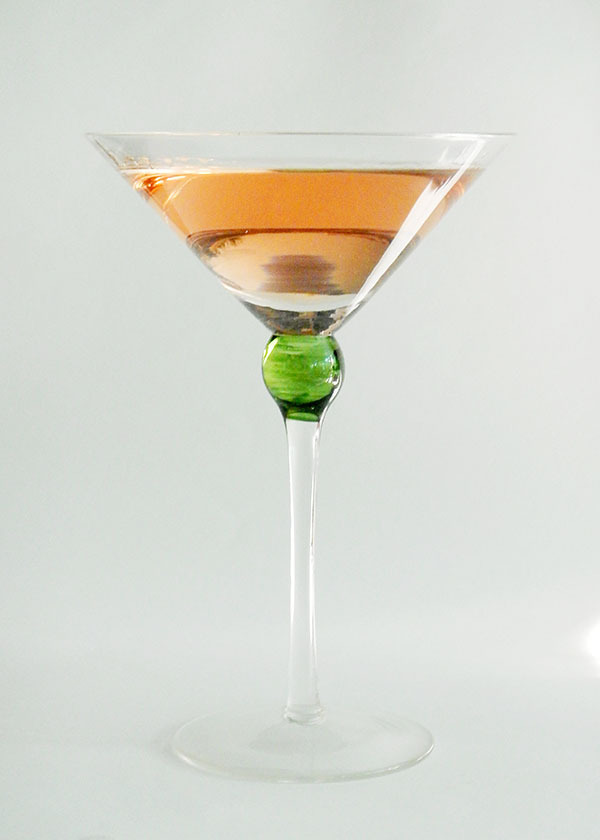 The berries add a nice touch of sweetness to the rum so after you take them out you can save the booze to make something else. Strawberry martinis anyone? You should pour the liquid through a strainer so you don't get any strawberry leaves or seeds in there.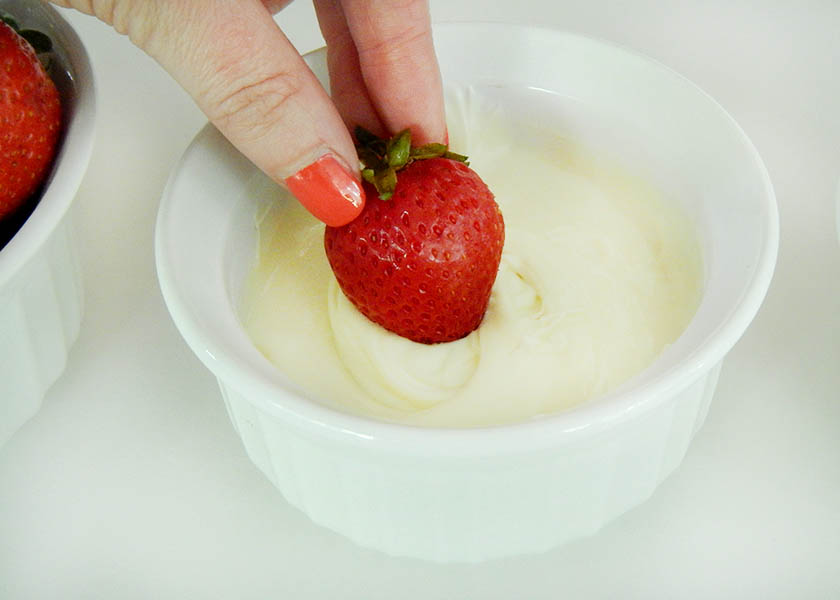 Gently pat your berries dry then dip them halfway into white candy melts or white chocolate. I used Ghirardelli White Melting Wafers
for these. They melt beautifully and coat smoothly. When I tried them for my patriotic pretzel sparklers, they became my new favorite.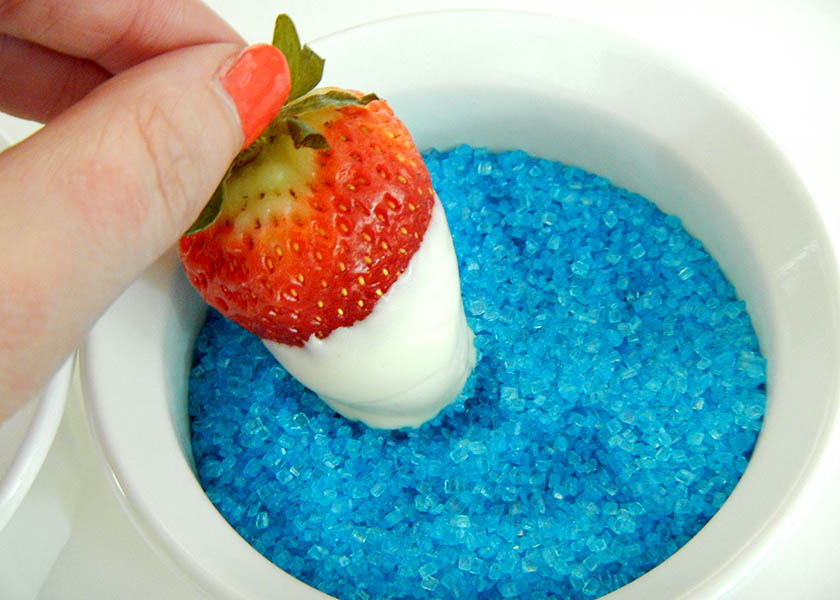 After the excess candy drips off the berries, dunk them into blue sparkling sugar. These are made in patriotic colors for Fourth of July. You could change up the candy colors and sprinkles colors to match any holiday or special occasion.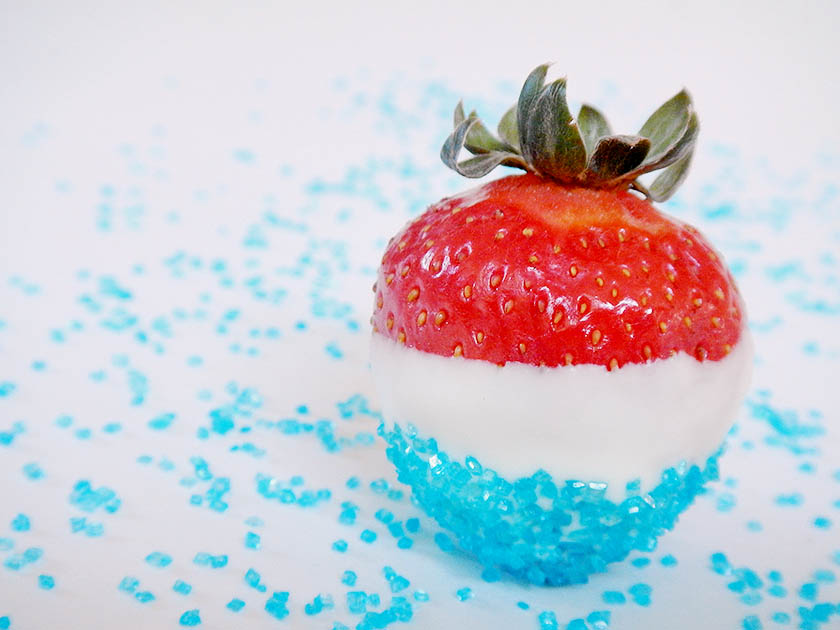 I think this one is saying, "Eat me!"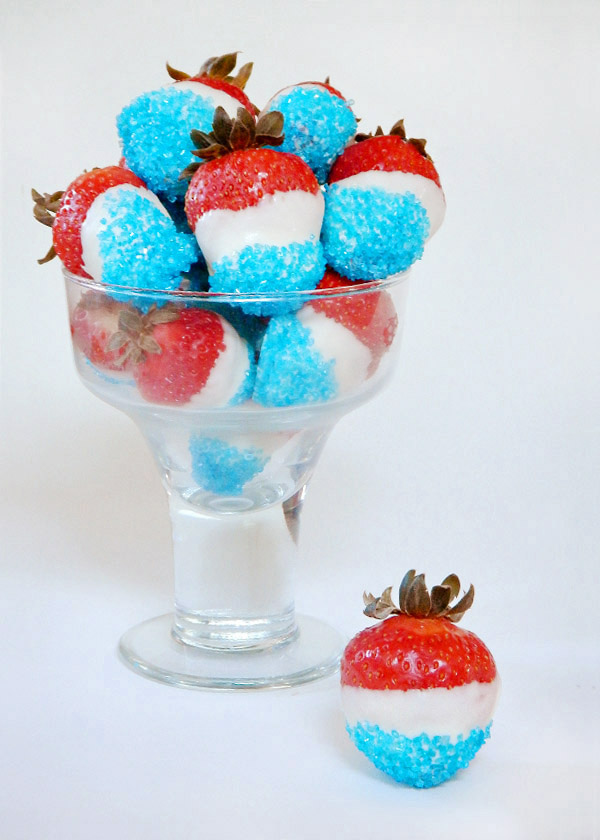 Serve up a bunch in a fancy glass to impress your party guests.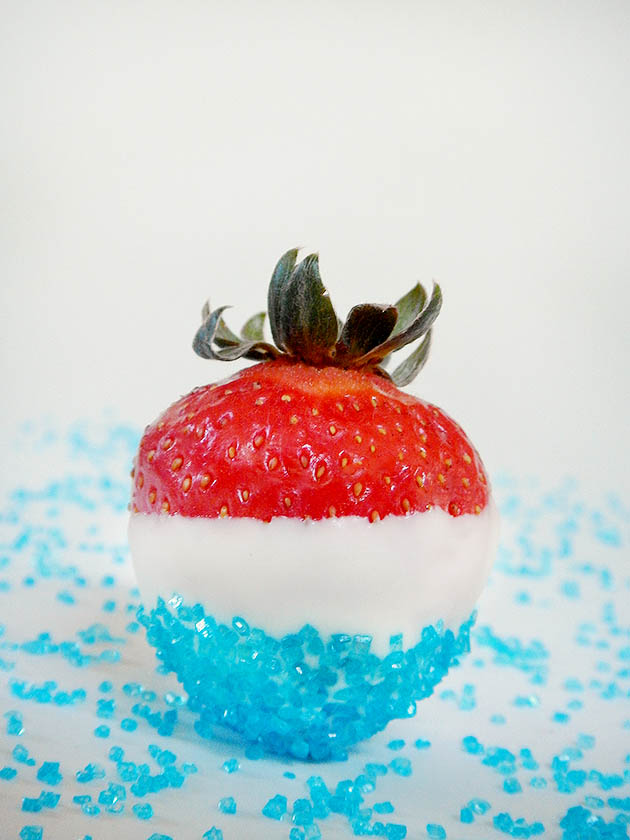 I'm having so much fun playing with berries and booze. This week I'll be working on a buzzed strawberry bites twist. I'll have a daiquiri soaked creation ready for you soon. If you just can't wait for more, you can check out these chocolate covered champagne strawberries to hold you over.
To make sure you don't miss out on that or any other fun recipes, you can follow me on Facebook, Twitter, or Pinterest. You can also sign up for a free email recipe subscription.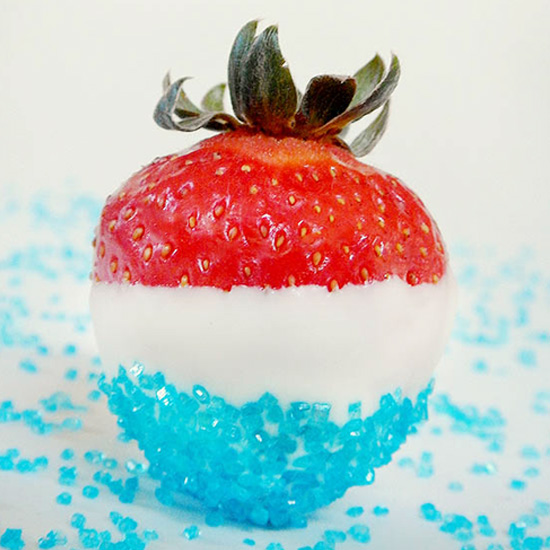 Buzzed Strawberry Bites
2015-06-10 14:39:43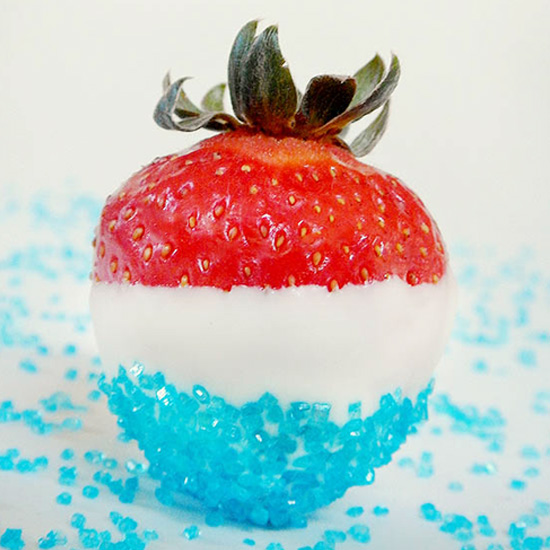 Strawberries soaked in rum then dipped in candy coating and sprinkles.
Ingredients
1 pound fresh strawberries
2 cups light rum
1 cup melted white chips (or white chocolate)
1/2 cup blue sugar sprinkles
Instructions
Wash berries. Place in a jar or bowl. Pour rum over berries. Let soak for 24 hours. Drain liquid from berries. Pat dry.
Dip berries into melted candy. Let excess drip off. Dip into blue sprinkles. Set on a wax paper lined baking sheet to dry.
Serve within 24 hours.
Notes
The longer the berries soak, the more alcohol they will absorb.
You can reserve the alcohol the strawberries soaked in for other uses.
Not appropriate for children.
Frosting and a Smile http://frostingandasmile.com/