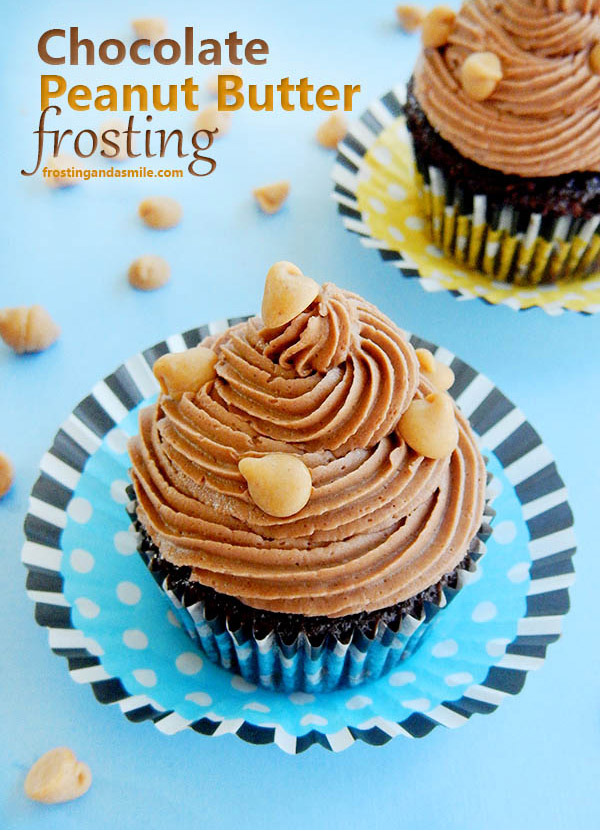 Chocolate Peanut Butter Frosting –
It seems like many of you just can't get enough of the classic chocolate peanut butter combination. It's like an addiction. When I post a new peanut butter recipe I almost feel like I'm dealing illicit substances in a back alley.
You raved about the chocolate peanut butter pairing in cheesecake, cookies, and cupcakes.
So, once more I'm inviting you to step into that alley and cure your cravings.
Come a little closer…Have a little peak…Here's what I'm offering…Rich, creamy, salty, sweet…chocolate peanut butter frosting.
Photo Recipe Instructions –
This chocolate peanut butter frosting recipe is quick and easy. You only need a few ingredients and a few minutes to whip it together.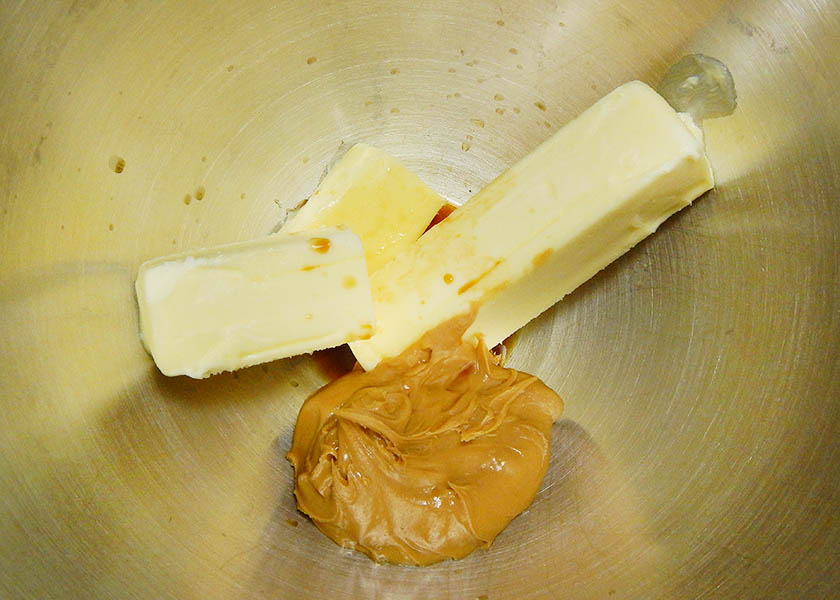 Here's what you do.
In a large bowl beat two sticks of softened unsalted butter with 1/2 cup creamy peanut butter and two teaspoons of vanilla extract.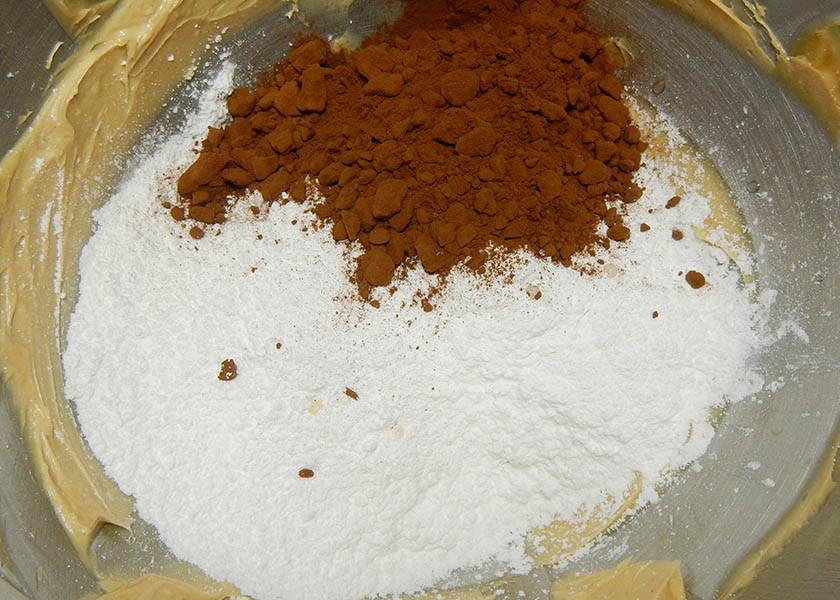 Gradually beat in 1/4 cup plus two tablespoons of cocoa powder and four cups of powdered sugar.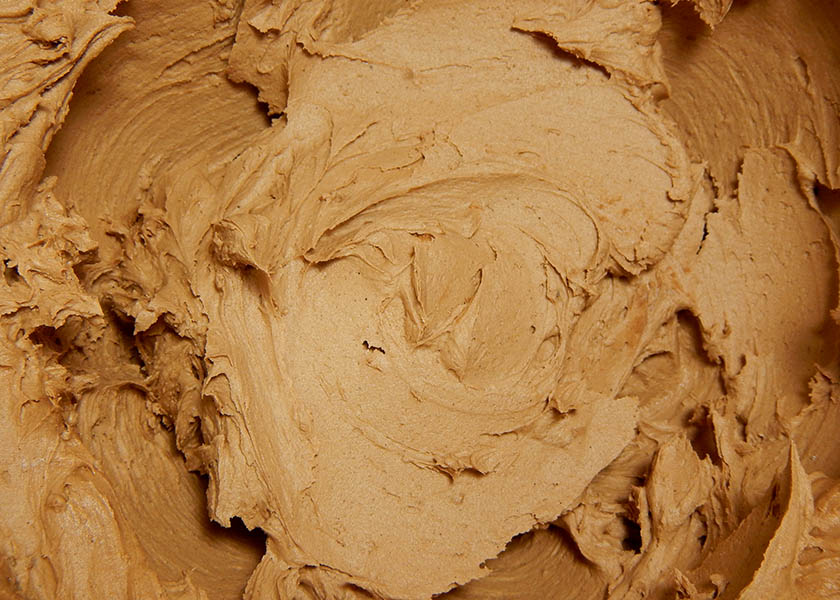 Add 1/4 cup of heavy whipping cream and beat everything together until it's smooth, light, and fluffy.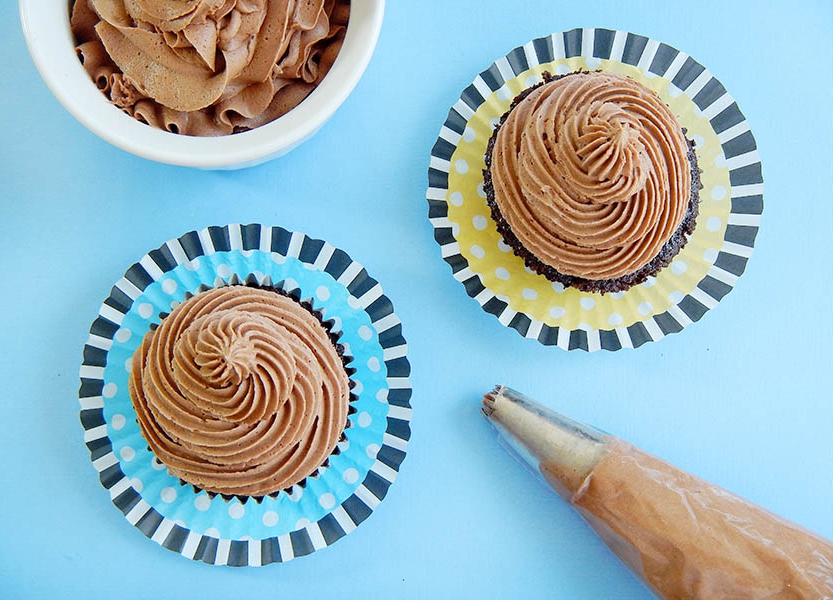 You can use this chocolate peanut butter frosting to top cakes or cupcakes (I used a Wilton 4B piping tip for these). It also makes an excellent cake filling. You could skip the cake all together and just use it as a dip for things like pretzels or banana slices.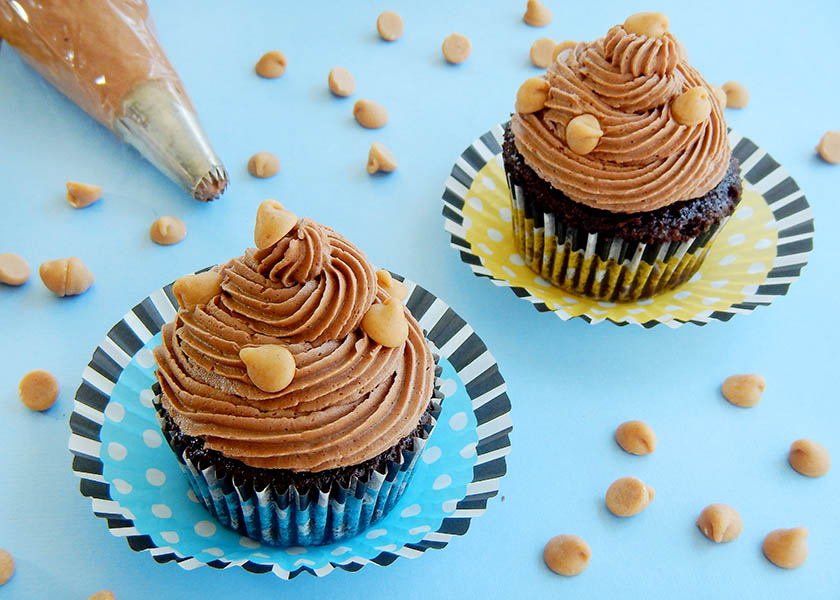 Since we're indulging here, why not go all out? Toss some peanut butter chips or chocolate chips (or both) on top of your frosting to make it even more special.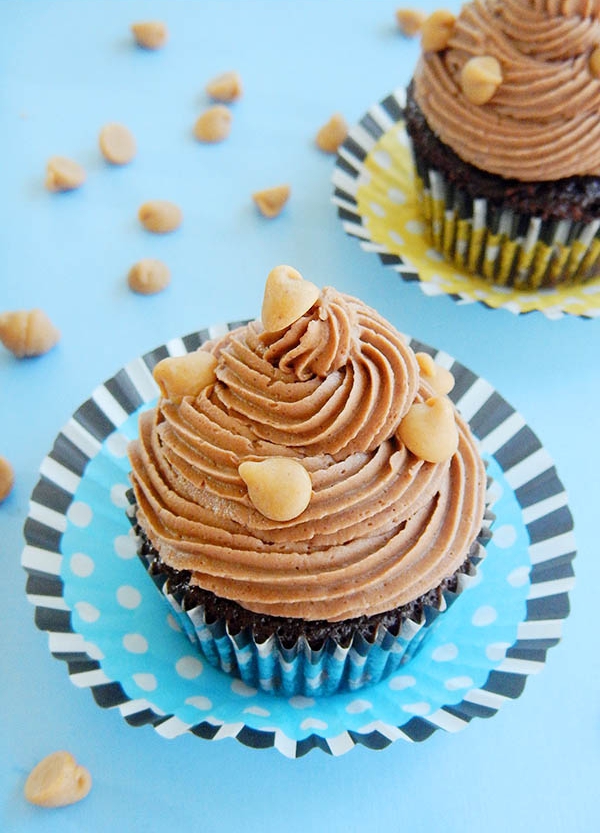 I'd love to hear how you use this frosting. You can let me know in the comment section at the bottom of the page.
If you like this frosting, you might like my other recipes too! To make sure you don't miss out on any fun, you can follow me on Facebook, Twitter, or Pinterest. You can also sign up for a free email recipe subscription.
I originally created this recipe for Parade's Community Table.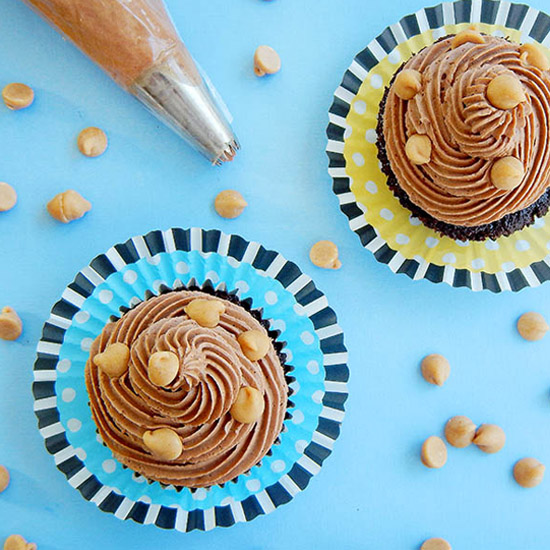 Chocolate Peanut Butter Frosting
2015-06-10 18:20:57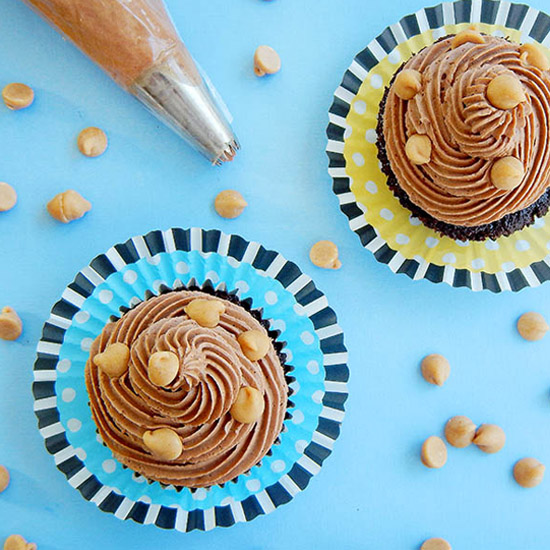 A quick and easy chocolate peanut butter buttercream frosting for cakes and cupcakes.
Ingredients
1 cup unsalted butter, (2 sticks) softened
½ cup creamy peanut butter
2 teaspoons vanilla extract
4 cups powdered sugar
¼ cup plus 2 tablespoons cocoa powder
¼ cup heavy cream
Instructions
In large bowl, beat softened butter, peanut butter and vanilla extract until smooth. Gradually beat in powdered sugar and cocoa powder until well combined. Gradually beat in heavy cream. Beat at least two minutes until light and fluffy.
Notes
Generously frosts 24 cupcakes.
Frosting consistency can vary depending on the weather and how you measure your sugar.
If your frosting seems too thick, add more cream one tablespoon at a time until you reach the desired consistency. If your frosting seems too thin, add more sugar one tablespoon at a time until you reach the desired consistency.
Frosting and a Smile http://frostingandasmile.com/