Comments Off

on Ice Cream Cupcakes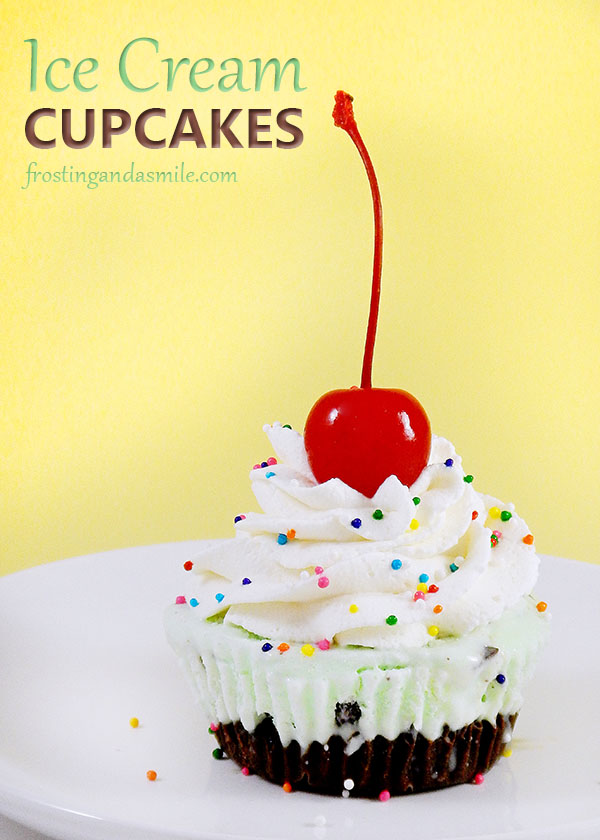 Ice Cream Cupcakes –
Some days the freezer is a much more attractive appliance than the oven. On those days when just the thought of turning on the stove makes you sweat, you need a dessert like this — no bake Ice Cream Cupcakes.
These are super-fun for birthday parties and kids love to get involved in making them. They get to play with their food and you don't have to worry about anyone getting burned.
Ice Cream Cupcake Photo Instructions –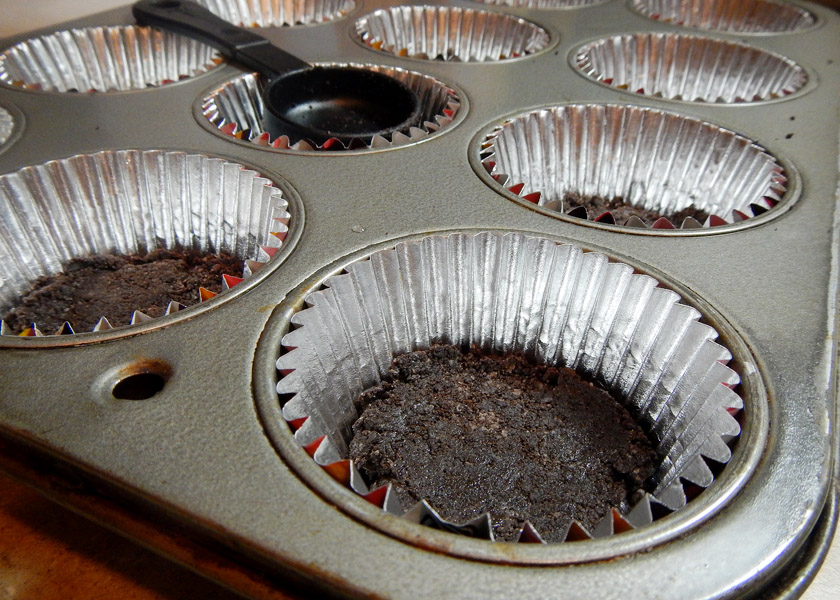 For the crusts, combine 12 crushed Oreo cookies and 1/4 cup melted unsalted butter. Press one tablespoon of the mixture into each liner.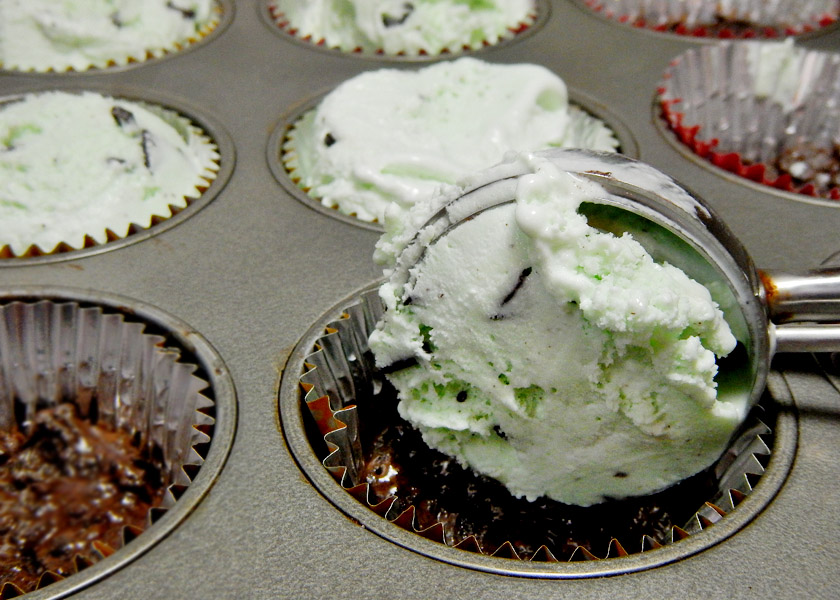 Scoop softened ice cream onto the crusts. Here I made Mint Chocolate Chip Ice Cream Cupcakes but you can use any flavor you like: Chocolate, vanilla, double fudge ripple, anything will work.
You can even layer the flavors to make striped cupcakes.
The trick to these is to really pack the ice cream down into each cup. Make sure you press the ice cream into the sides and fill the liners all the way to the top.
Cover them tightly with plastic, then freeze these babies overnight. If you're impatient give them at least four hours. If you take them out too soon, they won't hold their shape as well. You can make these days in advance as long as you cover the pan tightly with plastic.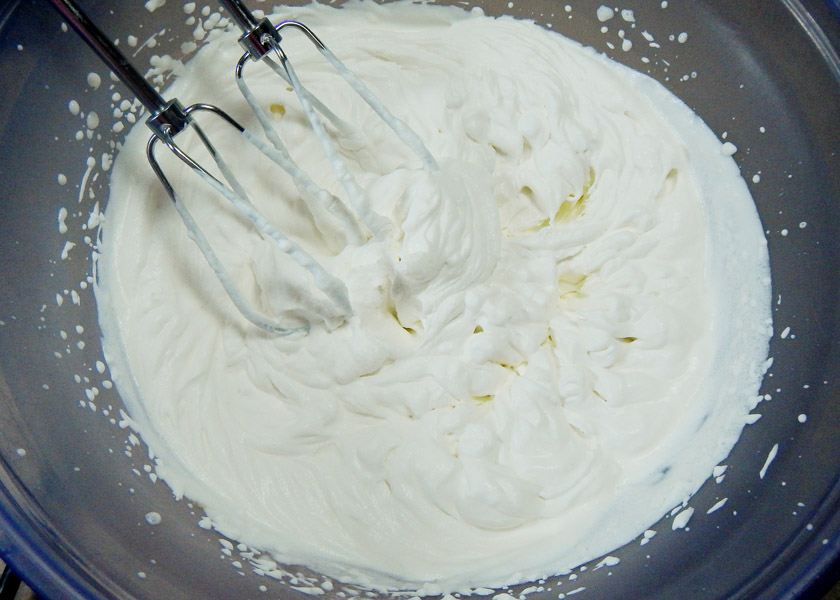 Now for the topping. This is so good you almost don't even need the ice cream…almost. Just beat one cup of heavy cream, three tablespoons of powdered sugar, and a 1/2 teaspoon of vanilla until it holds peaks.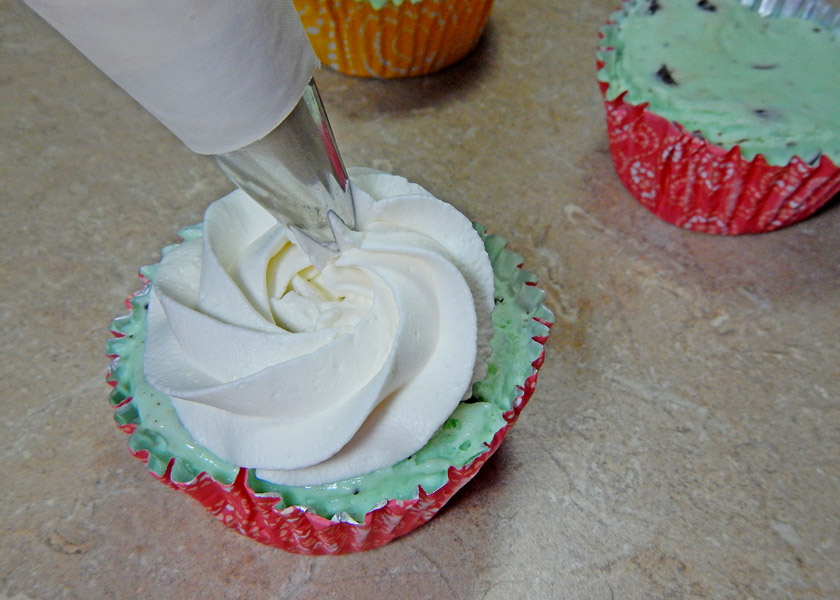 Spoon or pipe the whipped cream onto fresh-out-of-the-freezer cupcakes. I used my trusty Wilton 1M tip. You can use whatever you like.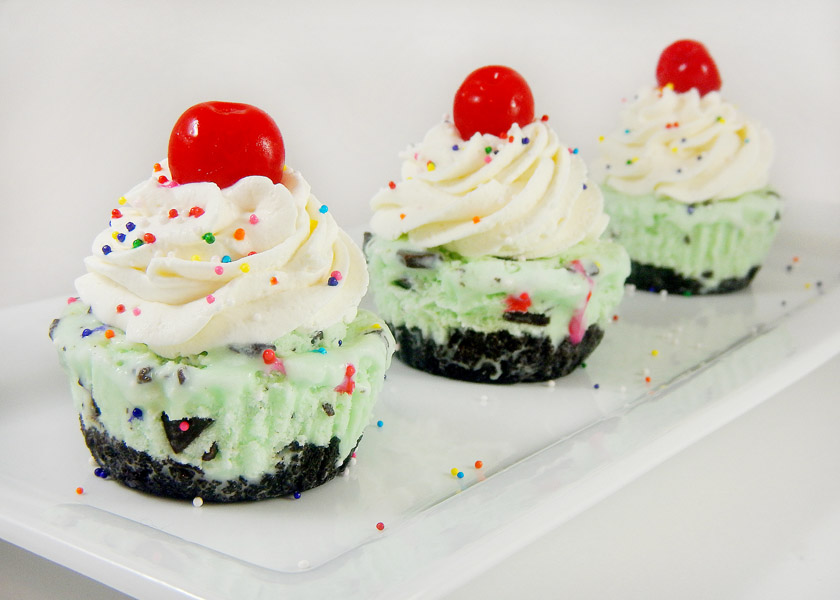 Top it all off with cherries and sprinkles, lots of sprinkles. I LOVE sprinkles!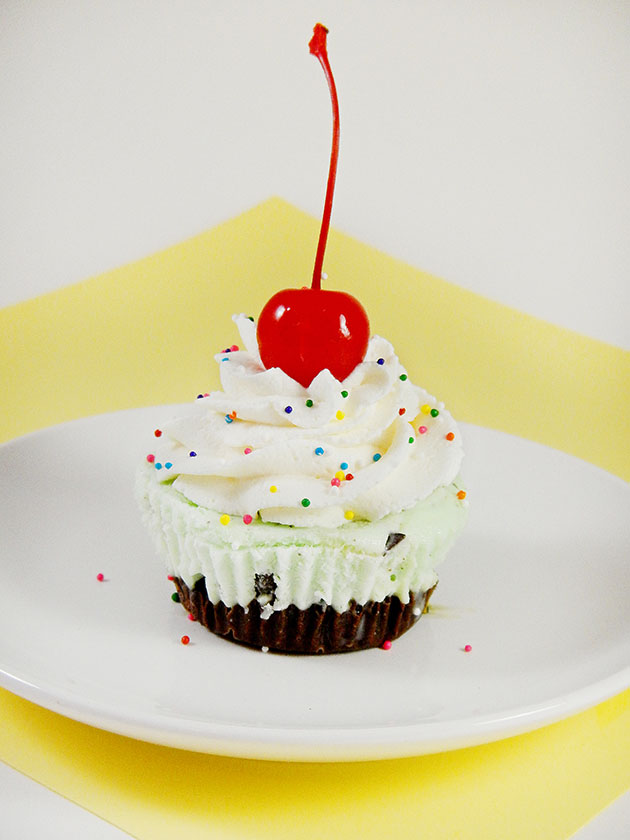 This one could probably use even more sprinkles.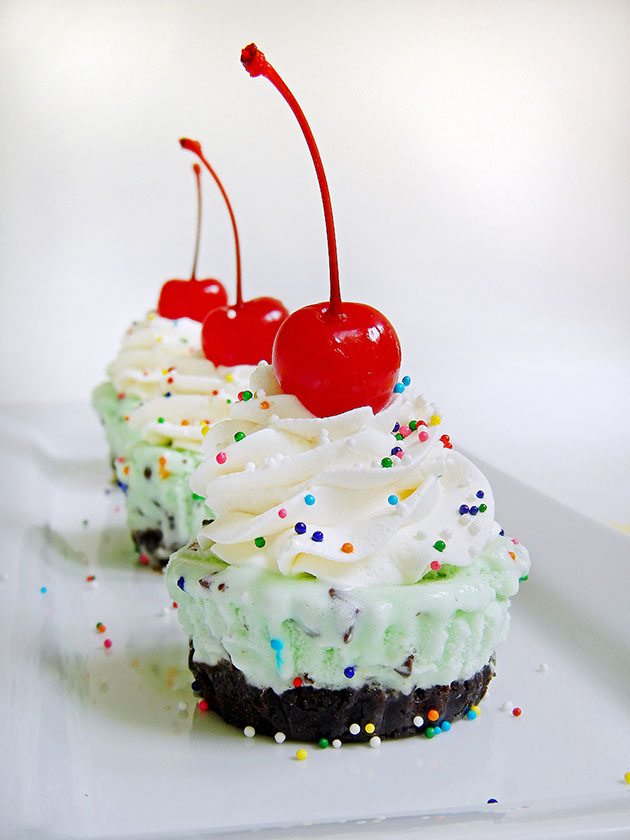 If you like these ice cream cupcakes, you might like my other recipes too (things like Oreo ice cream sandwiches)! To make sure you don't miss out on any fun, you can follow me on Facebook, Twitter, or Pinterest. You can also sign up for a free email recipe subscription.
I originally created this recipe for Parade's Community Table.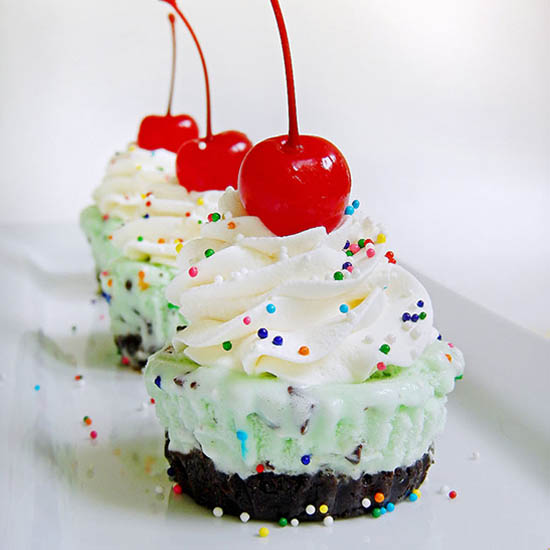 Ice Cream Sundae Cupcakes
2015-06-15 14:57:24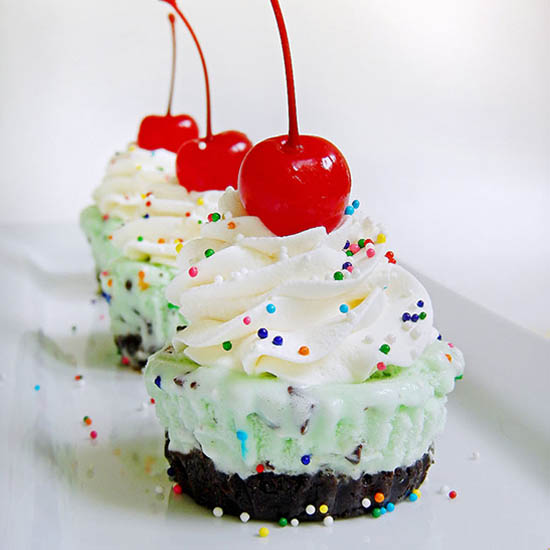 You can use any ice cream flavor to make these fun ice cream cupcakes. They have cookie crusts and homemade whipped cream topping.
Ingredients
12 Oreo cookies, crushed
4 Tbsp unsalted butter, melted
6 cups ice cream, softened
1 cup heavy whipping cream
½ tsp vanilla extract
3 Tbsp powdered sugar
2 Tbsp sprinkles
12 cherries
Instructions
Line a muffin pan with foil cupcake liners.
In small bowl, combine crushed cookies with unsalted butter. Press one tablespoon of mixture into each liner. Firmly press ice cream onto crusts. Be sure to push the ice cream into the sides and bottom of each liner. Fill all the way to the top. Cover with plastic wrap. Freeze overnight, or for at least four hours.
In medium bowl, combine heavy whipping cream, vanilla, and powdered sugar. Beat until soft peaks form. Pipe whipped cream onto ice cream cupcakes using a Wilton 1M tip. Top with sprinkles and cherries. Serve immediately.
Frosting and a Smile http://frostingandasmile.com/