Comments Off

on Red, White, and Blue Pretzel Sticks (Pretzel Sparklers)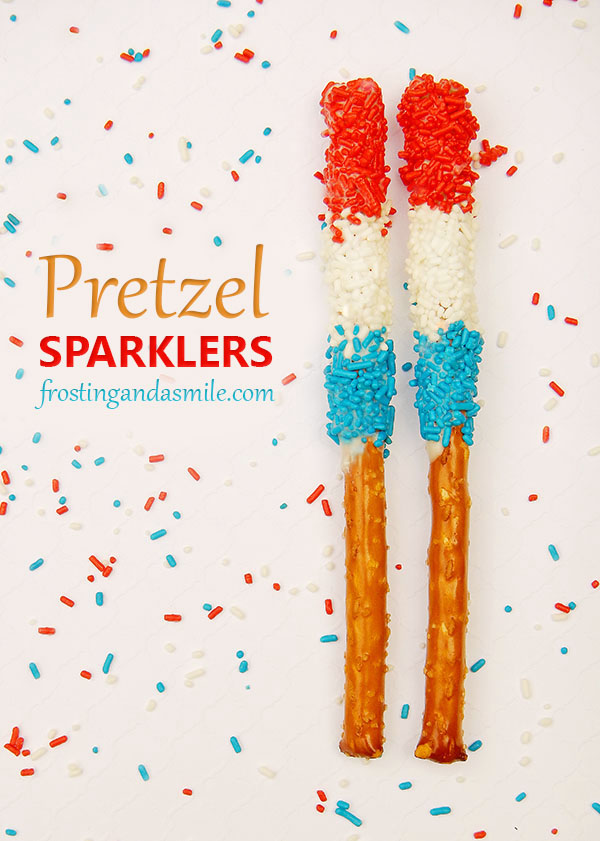 Red, White, and Blue Pretzel Sticks –
Guests will love if you bring these patriotic pretzels to a Fourth of July party. Old Glory's stripes inspired these red, white, and blue pretzel rods.
Do you call them pretzel rods or pretzel sticks? Either way, they're so much fun to decorate!
These are made just like my rainbow pretzel sticks.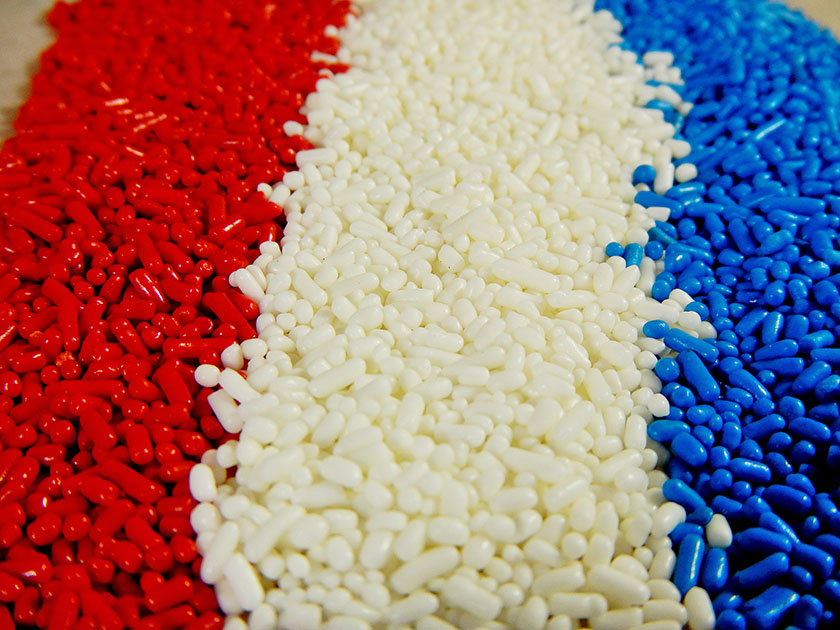 We start with my favorite thing — sprinkles!
Make a flag on wax paper with red, white and blue sprinkles. The rows should be about an inch-and-a-half wide and a quarter inch deep. You don't have to bust out a ruler, estimates are fine here.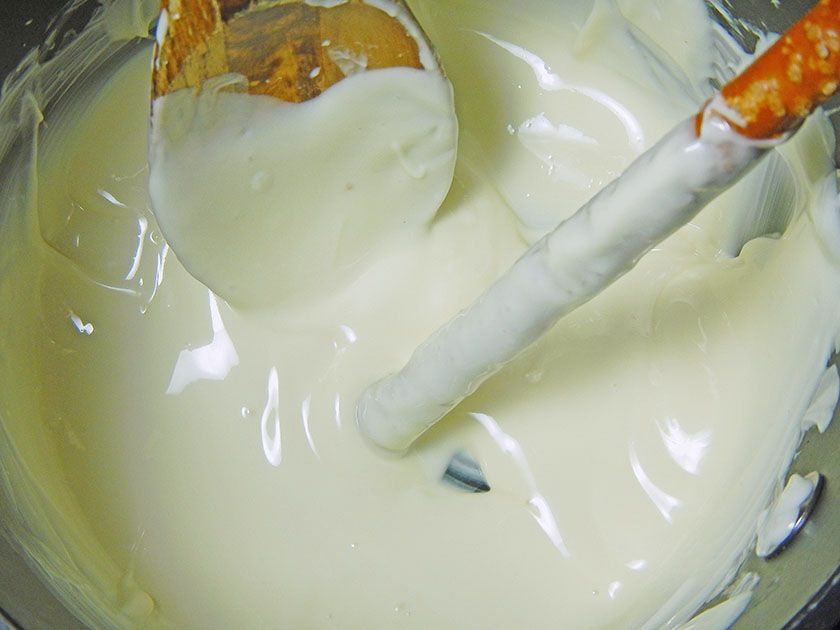 Melt white chocolate or candy melts over low heat. These Ghirardelli Chocolate White Candy Making Wafers
are my new favorite for dipping. They melt and coat smoothly. Plus, they taste great.
The key to a successful flag striped pretzel is to make sure your candy coating is thin. Let excess chocolate drip back into your pot or dish. You just need enough for the sprinkles to stick. Too much will turn your sprinkles into a gloppy goo pile (I learned that from some messy trial and error!).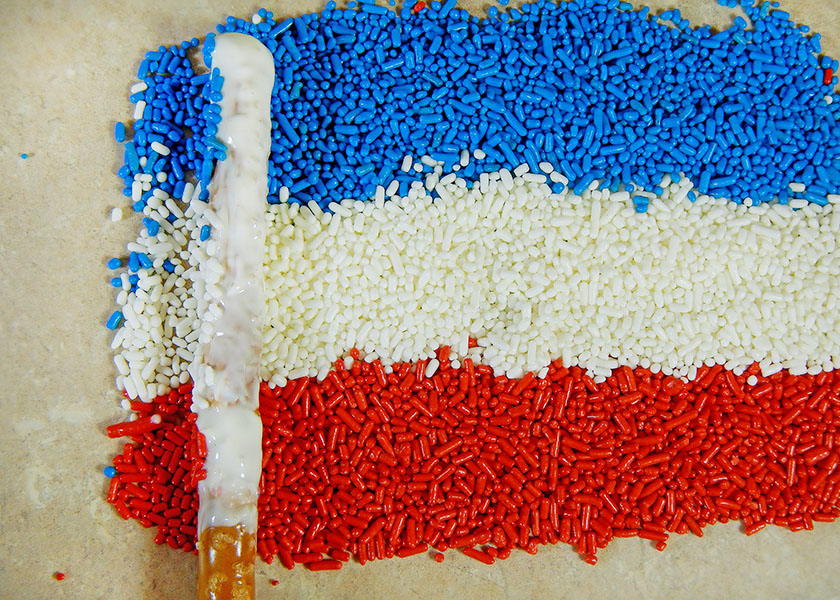 Place your candy coated pretzel stick at the end of your sprinkles. Press firmly as you roll it across the stripes.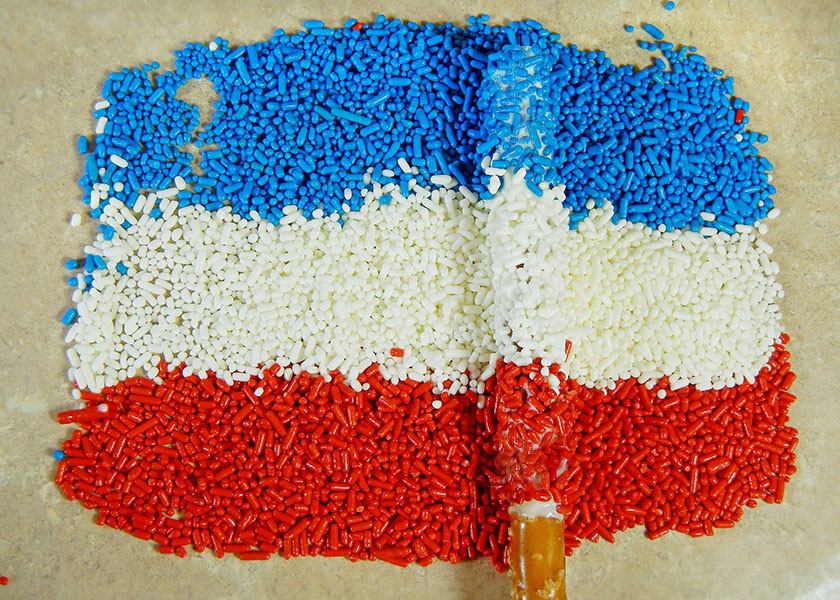 Continue rolling with firm pressure until sprinkles cover the melted white candy. You'll need to replenish your sprinkles after every few pretzels. More sprinkles are never a bad thing!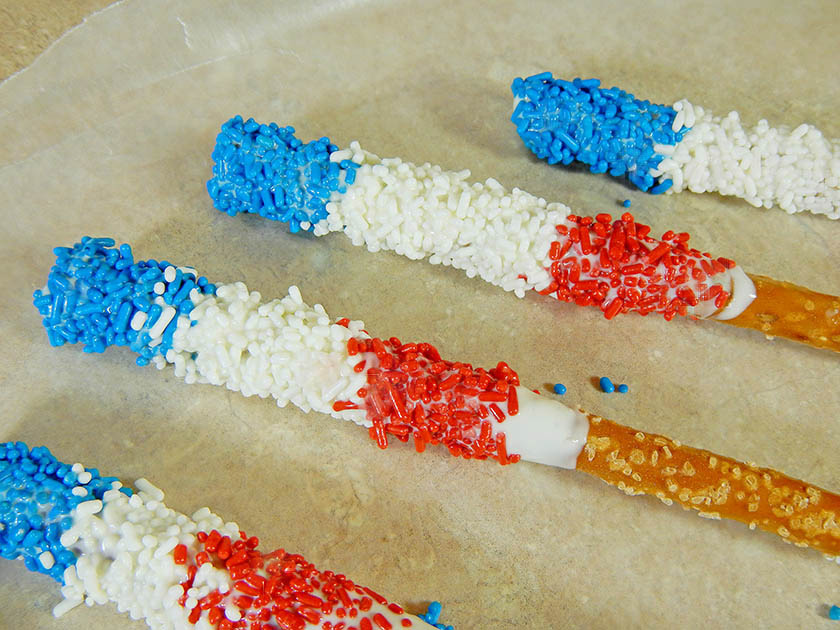 Let them dry on wax paper.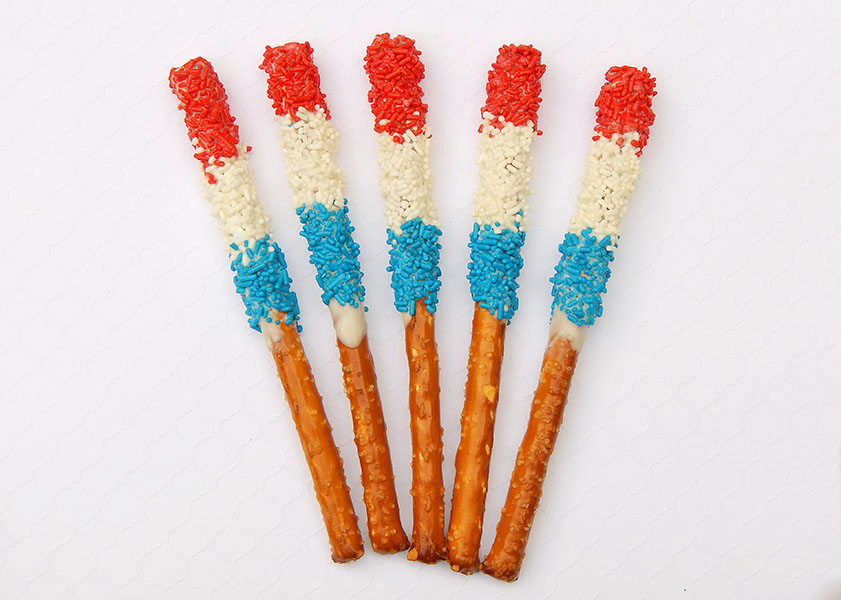 I think you just took home the prize for best dessert at this year's barbecue!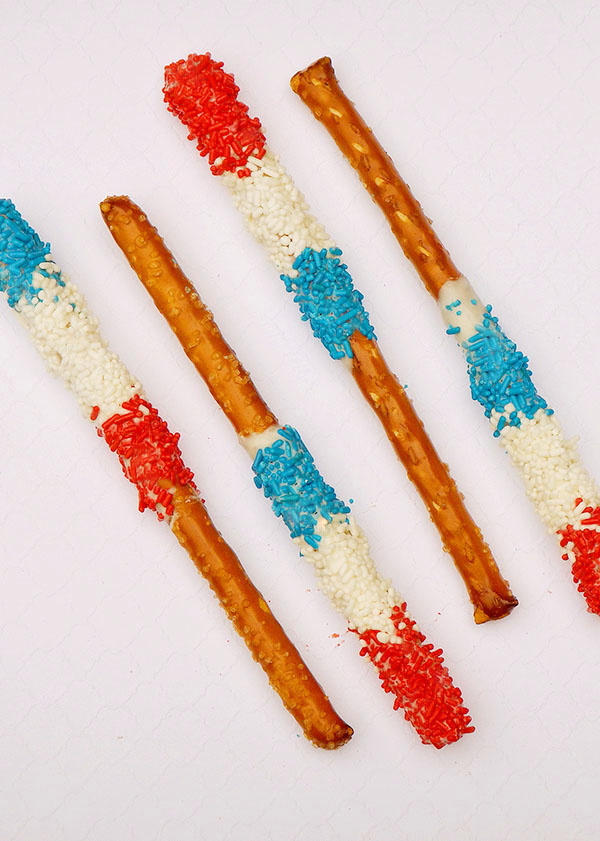 While red, white, and blue pretzels are fun for Independence Day, you can change up the colors to match any holiday or special occasion.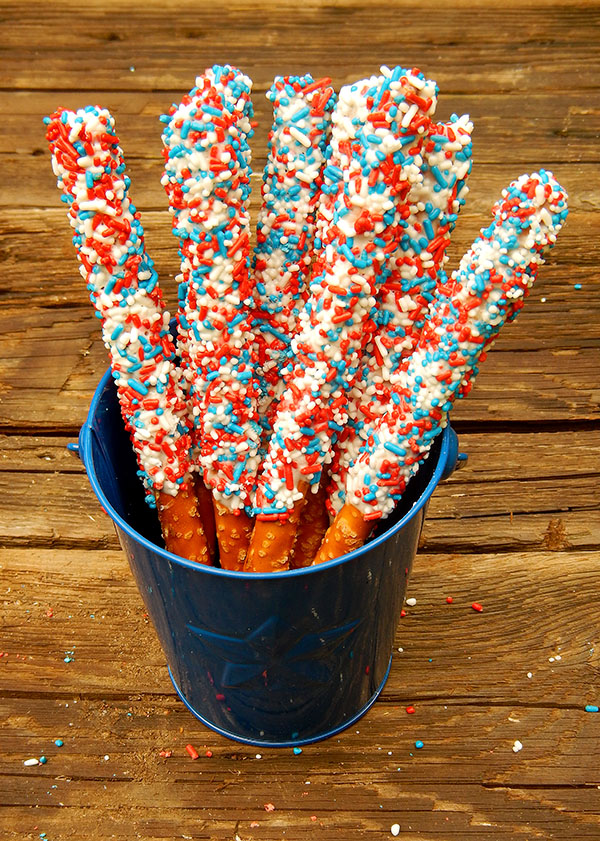 If a "helping" preschooler shakes up all your sprinkles (yep, been there), just go with the flow. The colors are fun all mixed together too. As long as you're having a good time with your family, that's all that matters.
If you're looking for more Fourth of July sweets, check out my buzzed cherry bombs.
To make sure you don't miss out on any of my fun kitchen creations, you can follow Frosting and a Smile on Facebook, Twitter, or Pinterest. You can also sign up for a free email recipe subscription.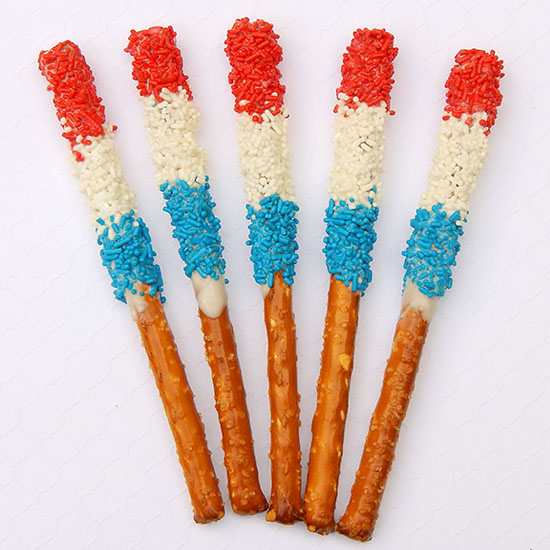 Pretzel Sparklers
2015-06-18 17:17:22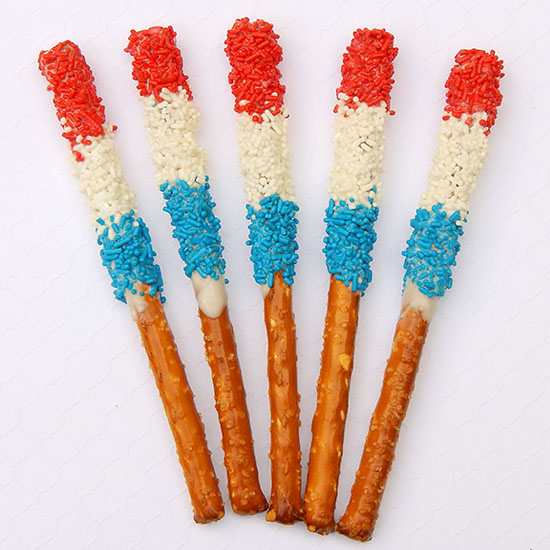 Pretzel Sparklers are pretzel rods dipped in melted white candy then covered in rows of red, white, and blue sprinkles. They make a perfect Fourth of July treat.
Ingredients
1 (8 ounce) package pretzel rods
1 (10 ounce) package candy melts or white chocolate, melted
1/2 cup red sprinkles
1/2 cup white sprinkles
1/2 cup blue sprinkles
Instructions
Cover your work surface with wax paper. Pour sprinkles in rows about 1 and 1/2 inches wide and 1/4 inch deep. The rows should touch each other.
Coat two thirds of the each pretzel with a thin layer of melted candy. Let excess drip back into pot or dish. Place pretzel on top of sprinkles. Press firmly as you roll the chocolate coated pretzel across the sprinkles. Place on clean wax paper to dry completely.
Notes
The melted candy layer should be thin, just enough for the sprinkles to stick. If the candy is too thick, it will cause messy blobs and make it difficult for sprinkles to adhere.
Frosting and a Smile http://frostingandasmile.com/