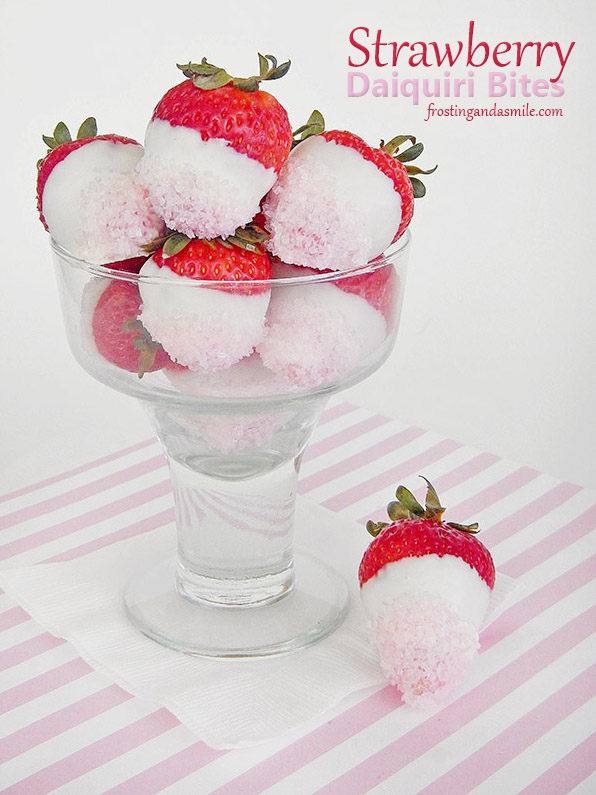 Strawberry Daiquiri Bites –
Strawberries take a long relaxing soak in a daiquiri pool then slip into a smooth white chocolate coating. Pink sprinkles add a sweet touch of sparkle.
So many of you loved my Buzzed Cherry Bombs, and Buzzed Strawberry Bites that I just had to bring you a new boozy fruit.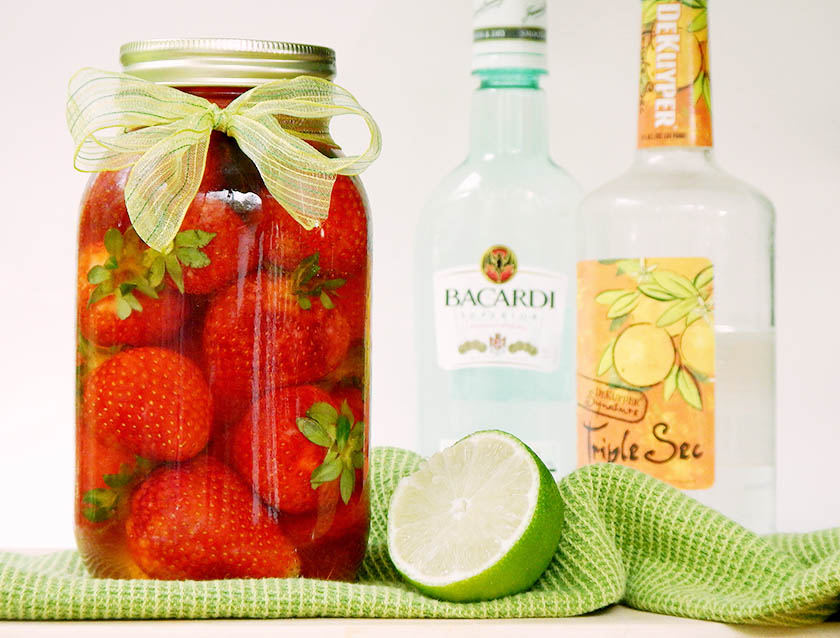 They are so easy to make. Combine 1 and 1/4 cups of light rum, 3/4 cup of Triple Sec, and one tablespoon of fresh lime juice. Pour it over your berries in a jar. The berries should be completely covered. If they're not, just add some more rum until they are.
Soak those gems for 24 hours. Don't think they look so pretty in the jar? You can give them a gentle shake every so often to make sure the flavors are distributed evenly.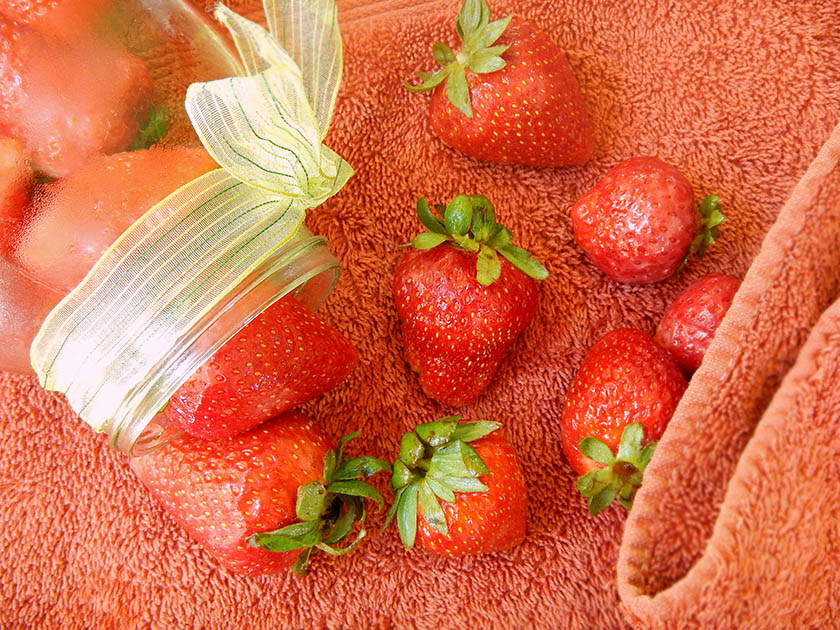 Drain the liquid and gently pat the berries dry.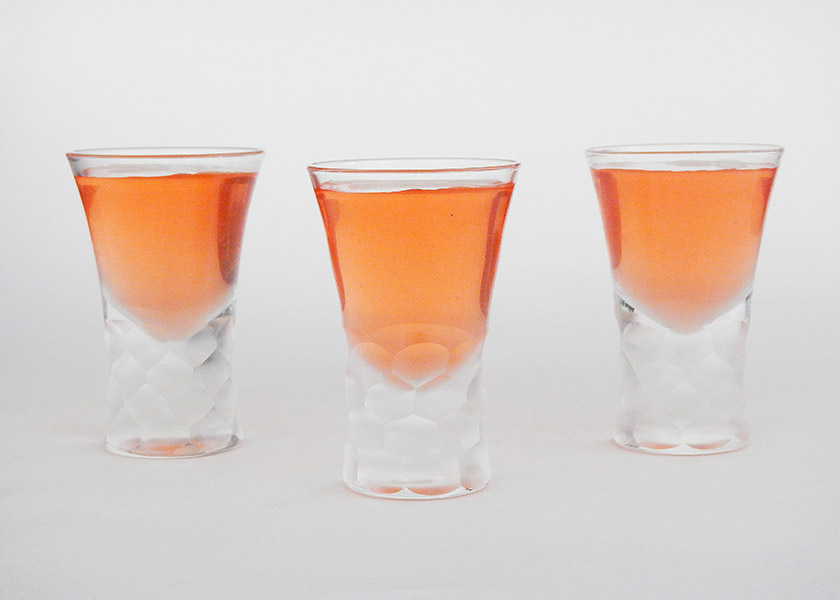 You can save the now strawberry-infused alcohol to enjoy while you work or to use for cocktails later. Pour it through a strainer to remove any leaves and seeds.
Isn't this the cutest little work station? Just line up everything you need.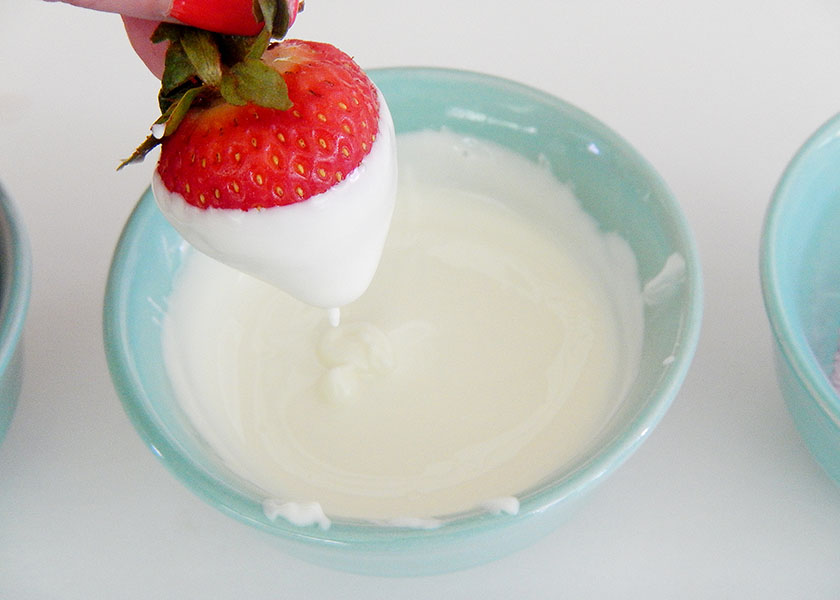 Dip berries into white chocolate, candy melts, almond bark, or whatever white candy coating you like. I used Ghirardelli White Candy Making Wafers
. They melt like a dream and taste great too.
Let excess candy drip back into the bowl. If you're coating is too thick, your finished product will be gloppy.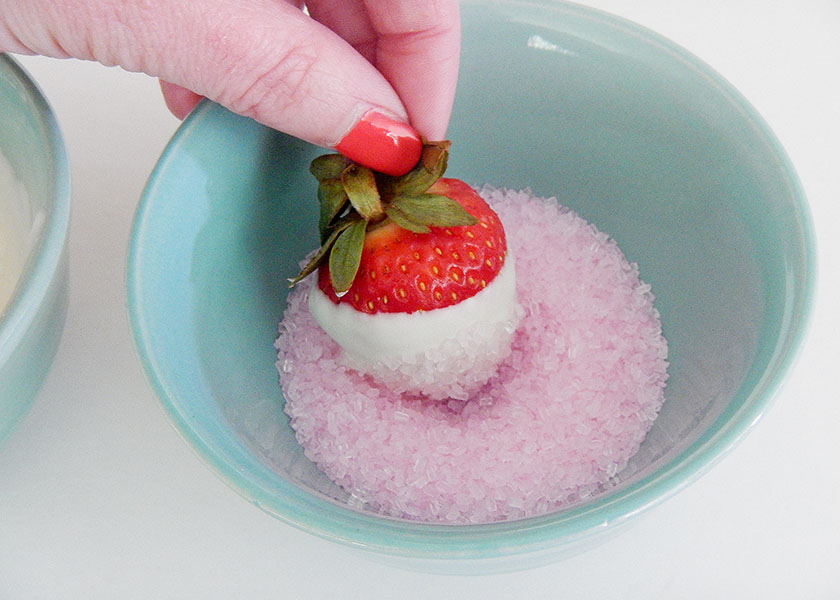 Now for the bling. While I used pink sprinkles, you can use any color you like. Change them up to match a wedding theme, party theme, or even favorite team colors.
Place them on a wax or parchment covered baking sheet to dry. You can put them in the fridge to speed up the process.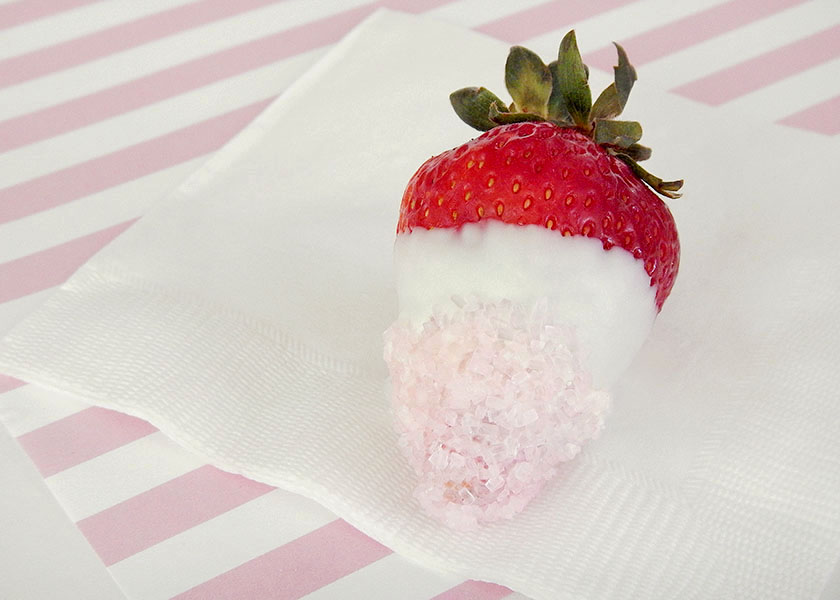 They're almost too pretty to eat…almost.
Strawberry Daiquiri bites look like they'd be a sweet addition to a bridal shower or bachelorette party.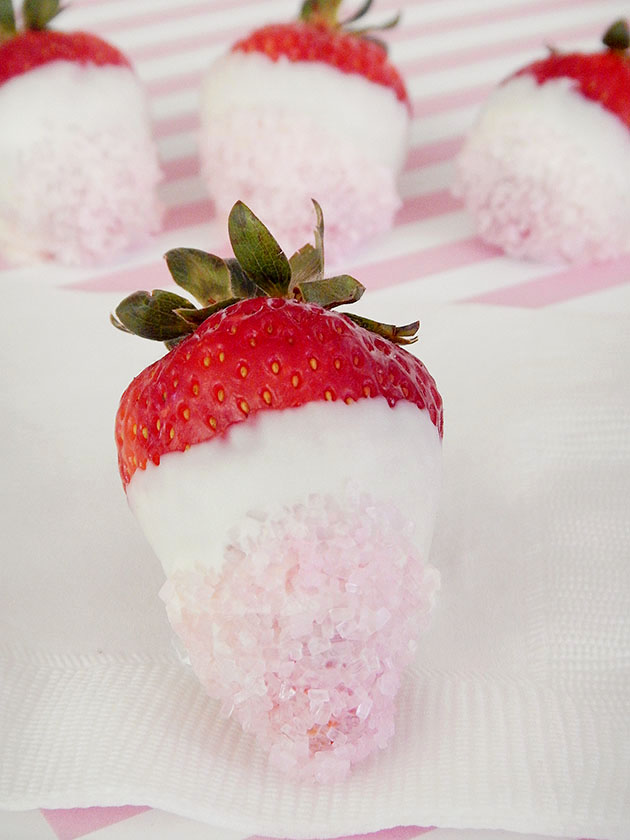 Be sure to enjoy these responsibly and keep them away from kids.
To make sure you don't miss out on that or any other fun recipes, you can follow me on Facebook, Twitter, or Pinterest. You can also sign up for a free email recipe subscription.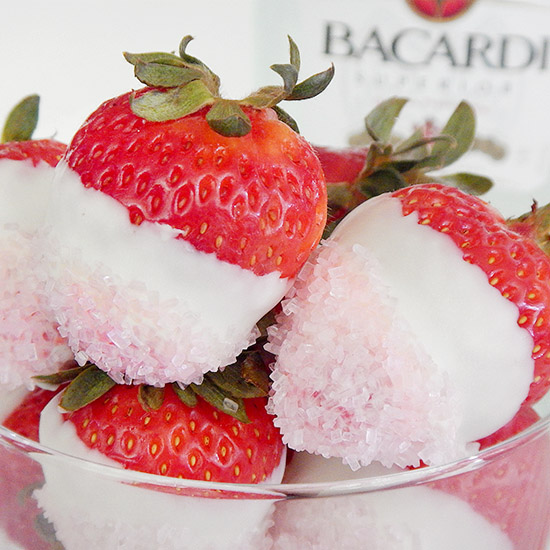 Strawberry Daiquiri Bites
2015-07-02 14:00:49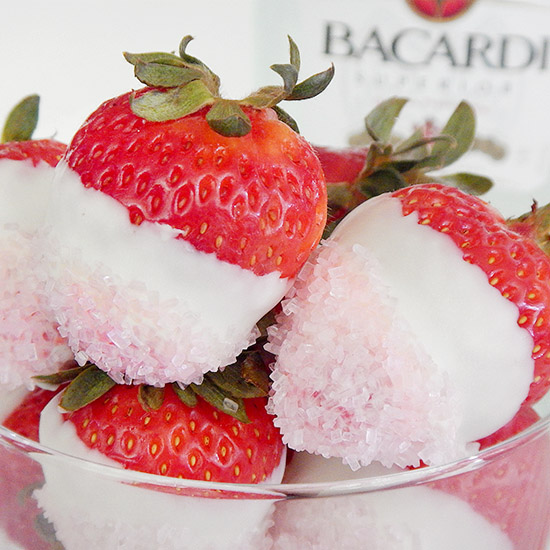 Strawberries soaked in booze then dipped in white chocolate and sprinkles.
Ingredients
1 pound fresh strawberries
1 and 1/4 cups light rum
3/4 cup Triple Sec
1 Tablespoon fresh lime juice
Instructions
Compine rum, triple sec, and lime juice. Pour over berries until covered. Let soak in refrigerator for 24 hours.
Gently pat berries dry. Dip in melted white candy. Dip in sprinkles.
Place on wax paper covered baking sheet to dry. Serve within 24 hours.
Notes
Makes about 20.
After soaking, you can strain the alcohol and serve as shots or in mixed drinks.
Not appropriate for children. Enjoy responsibly.
Frosting and a Smile http://frostingandasmile.com/