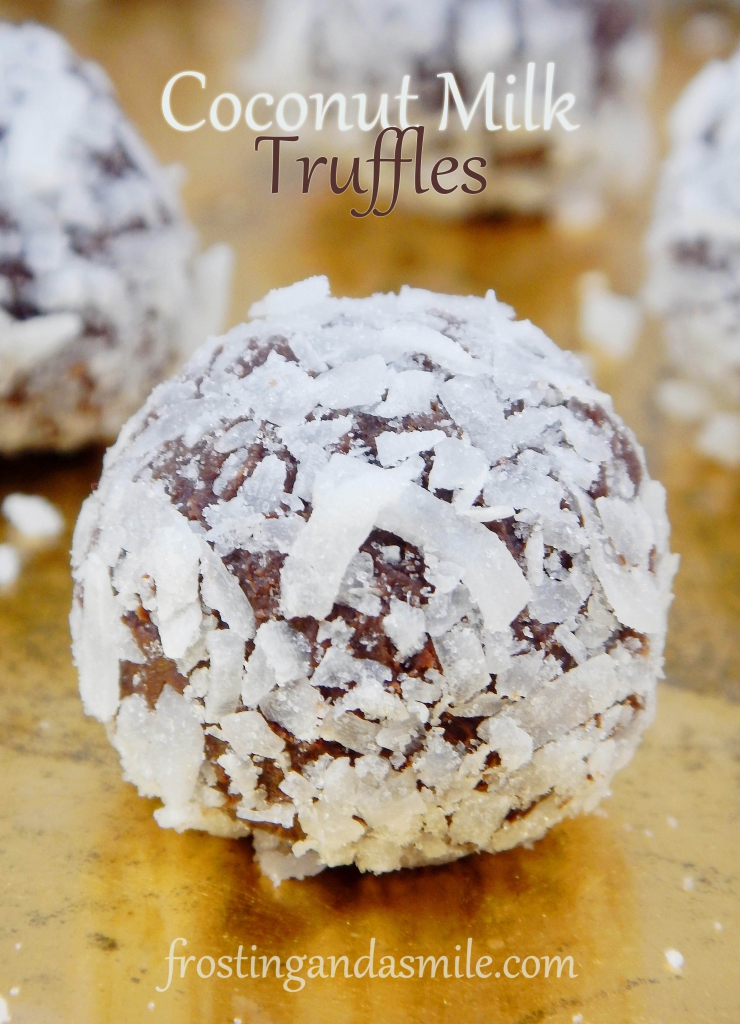 Coconut Milk Truffles –
Put the kids to bed, grab a glass of wine, and share a moment with this indulgence made for grown ups. Coconut milk adds subtle fruity notes to the deep bittersweet chocolate flavor. A roll in sweetened coconut provides a welcome texture to the melt-in-your mouth combination.
We start with bittersweet chocolate. If you're like me, you could rip that gold wrapper off, chow down, and call it a night. But then our recipe would look like this:
1. Open Chocolate
2. Eat Chocolate
And that would probably be the least informative blog recipe ever posted. So let's get cooking and transform that chocolate into something extra special.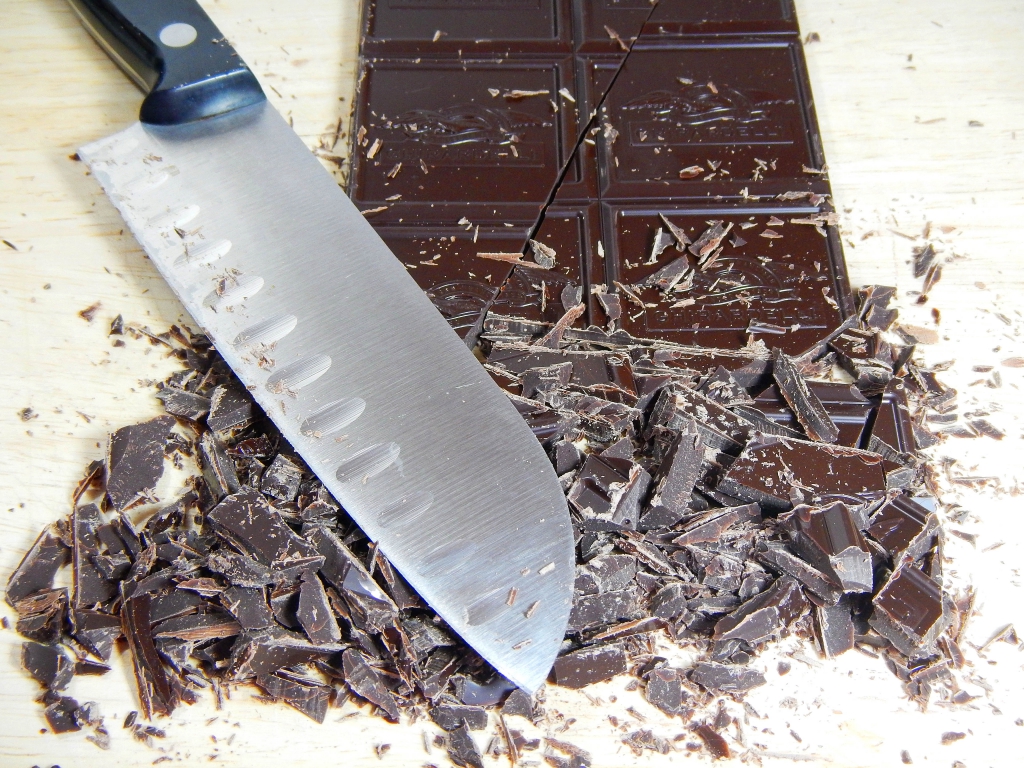 Chop the bar into small pieces. The smaller the pieces, the more evenly they will melt. With any recipe, the higher quality chocolate you use, the better it will taste. Ghiradelli gives consistently good results. If you really want to splurge go with a high-end chocolate like Valhrona.
Whatever you choose, make sure it is real chocolate. The ingredients will include cocoa butter.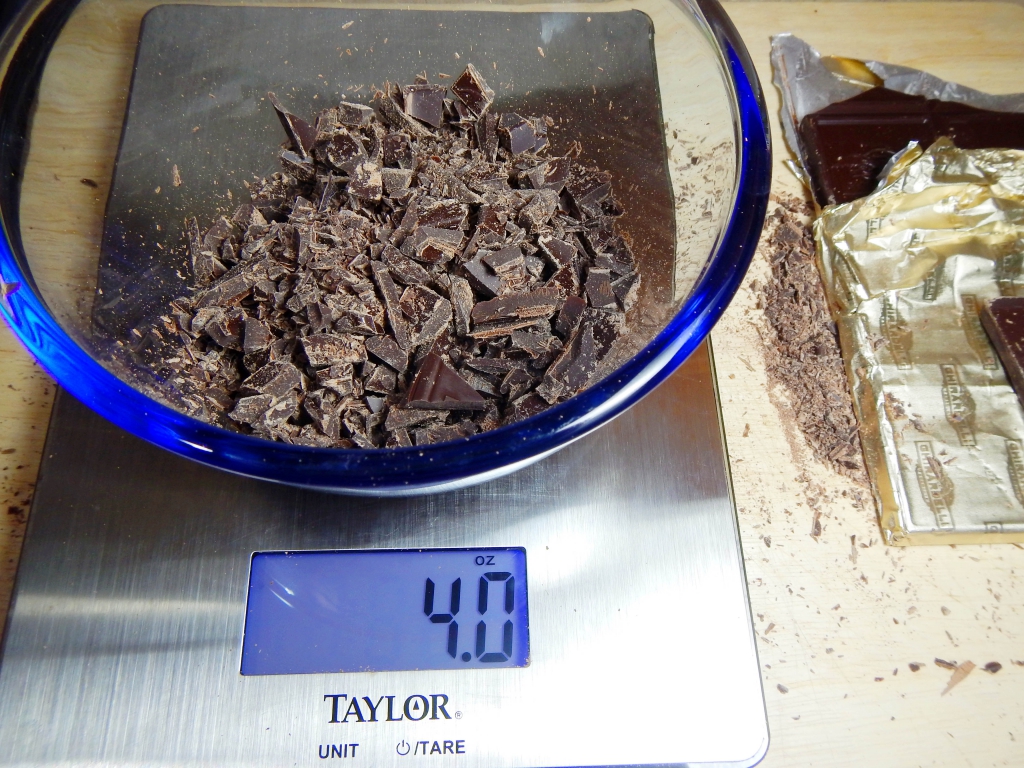 Weigh your ingredients to make sure your truffles reach the perfect consistency. Scales are an inexpensive way to make sure you follow a recipe exactly. If you don't have a scale and want to make truffles right now, it's ok. I put cup measurements in the recipe too.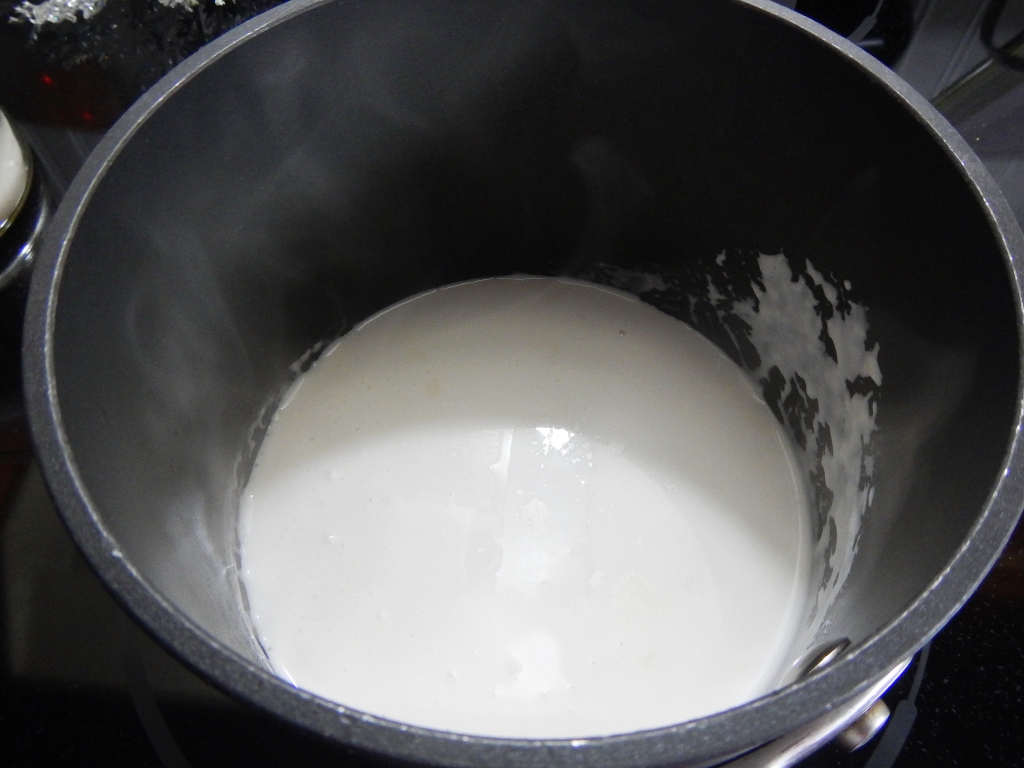 Heat the milk over medium heat until just boiling. Use full fat coconut milk. If you use reduced fat or light coconut milk these truffles won't set correctly. I won't cry over spilled milk but I might shed a tear over spoiled truffles.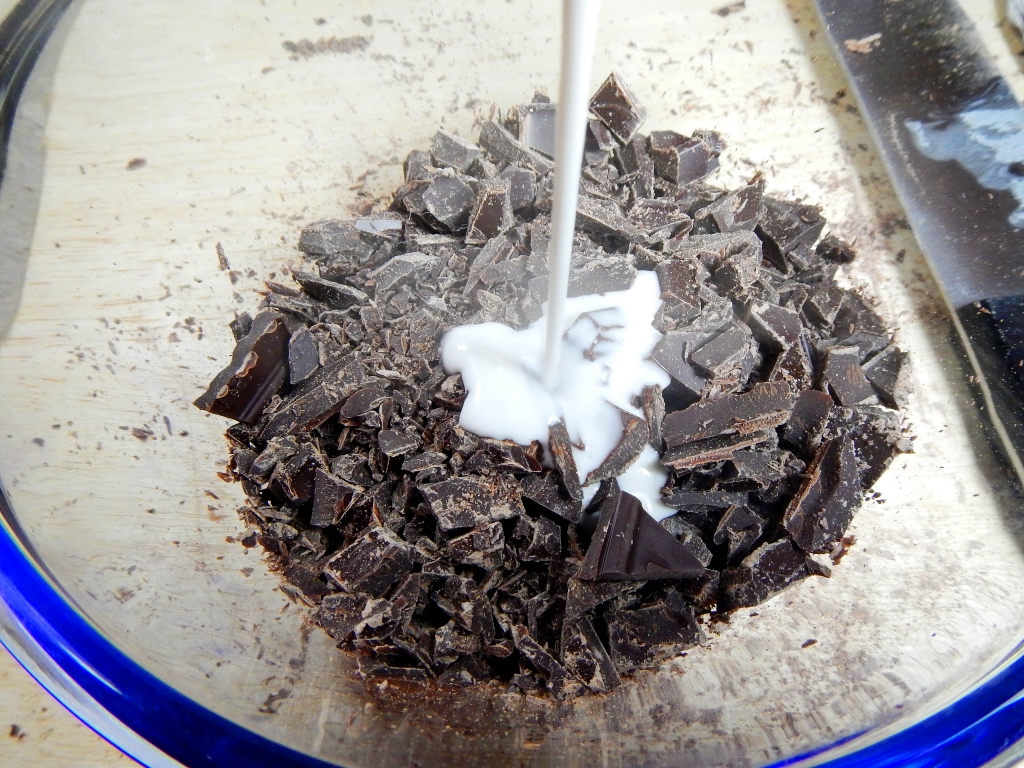 Pour the hot milk over the chocolate. Add the butter and vanilla. If you want to make them vegan just leave the butter out. Then let them hang out for about five minutes. The coconut flavor in this recipe is subtle. If you want more coconut punch you can add a half a teaspoon of coconut extract here.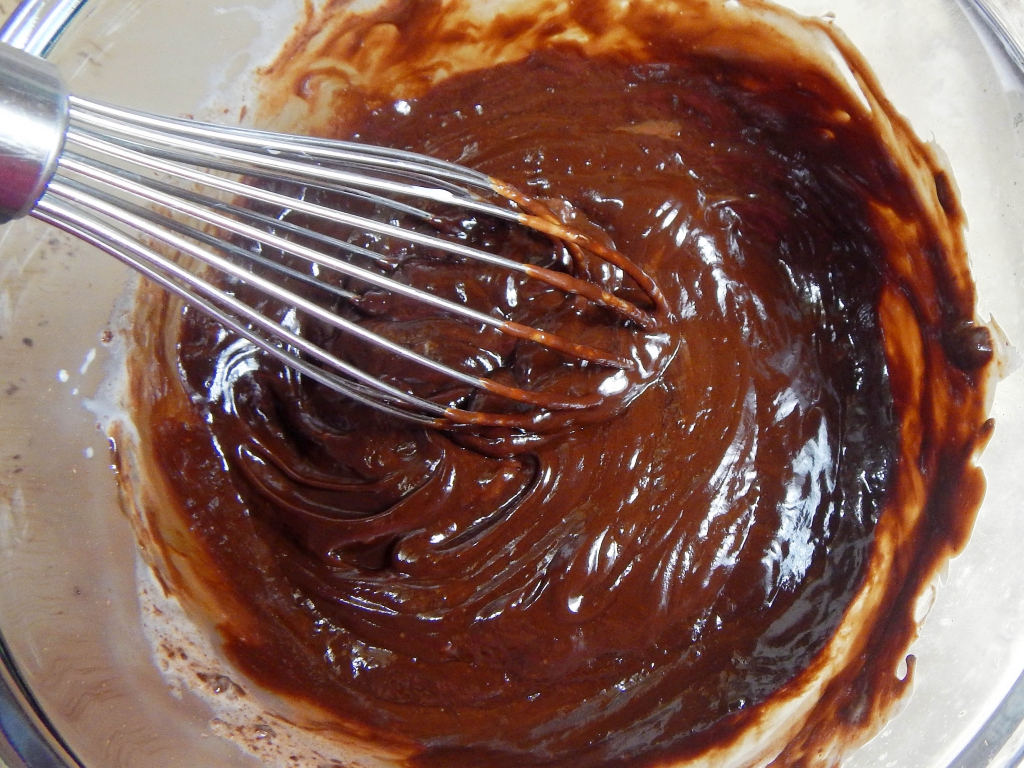 Gently stir the mixture until just combined. Don't let the sweet swirls of deliciousness hypnotize you into over mixing. If you stir too much it could become grainy.
Now congratulate yourself! You have created a coconut milk ganache. You could eat it just like this. It's also a nice glaze for a cake or cupcakes. But we're taking it further. So let's continue marching down the road to truffle paradise.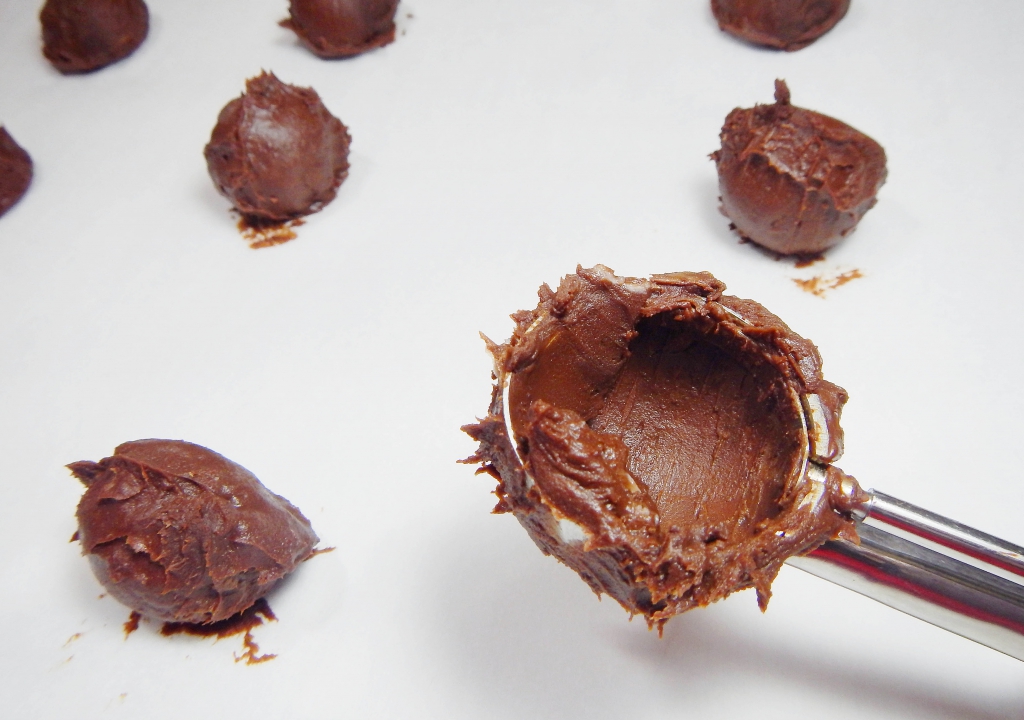 Let the milk mix cool completely. This will take a few hours. I know it's hard, I've been there. You will sample a spoon full. You will say, "just one more taste." And then "Ok, just one more, I mean it this time." But if you resist, your patience will be rewarded with an amazing dessert.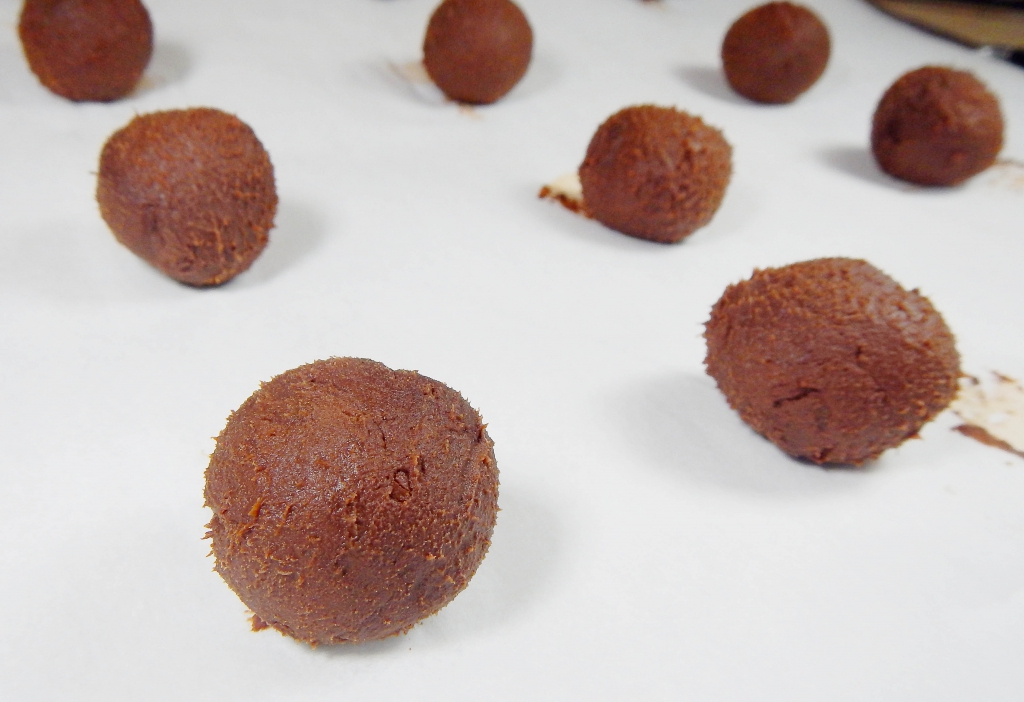 Once your ganache cools, scoop tablespoon sized balls. Then roll them into uniform shapes.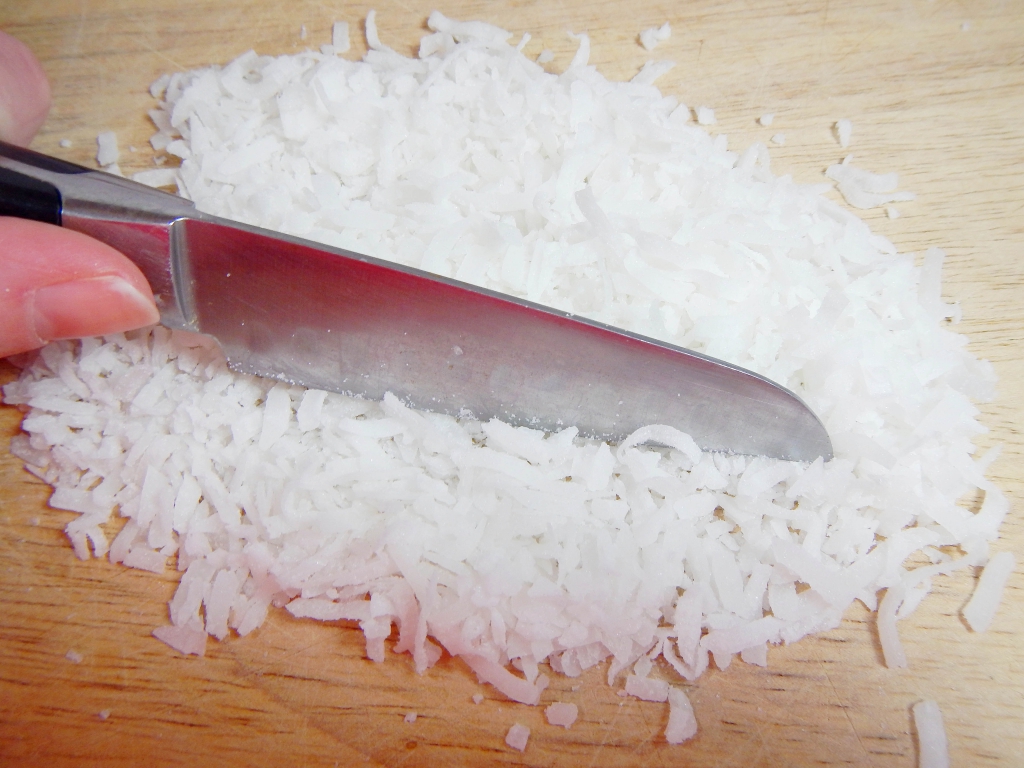 Dunk the chocolates in a pile of chopped sweetened coconut. Press the coconut firmly into the chocolate.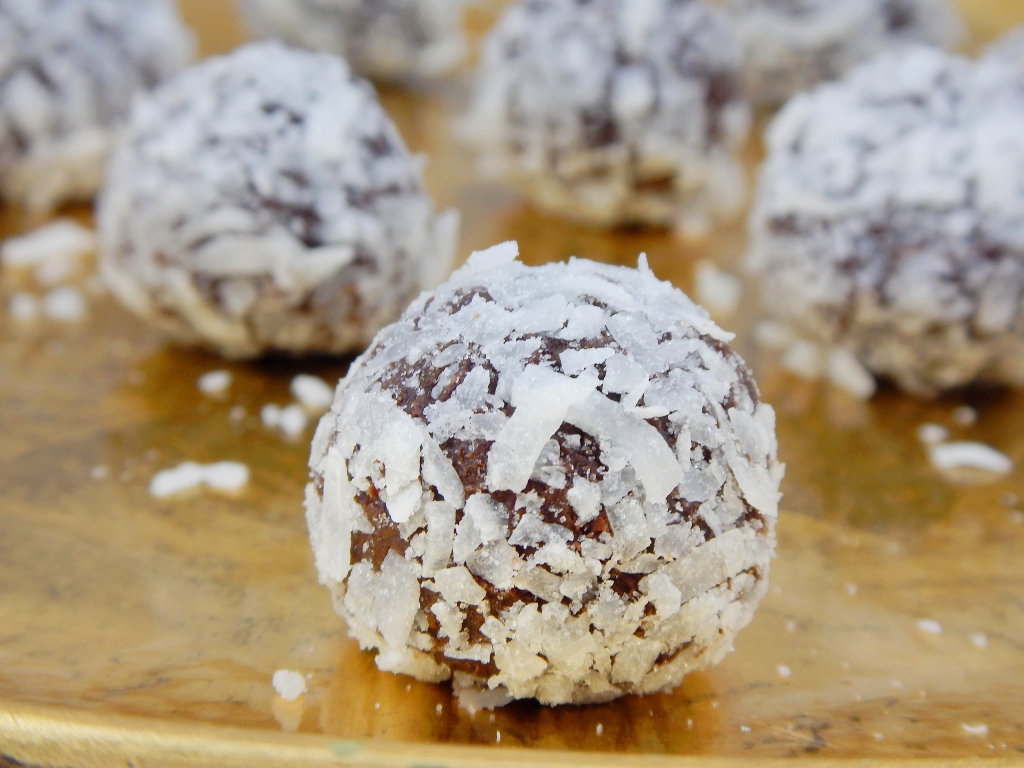 Coconut milk truffles look beautiful and they taste even better.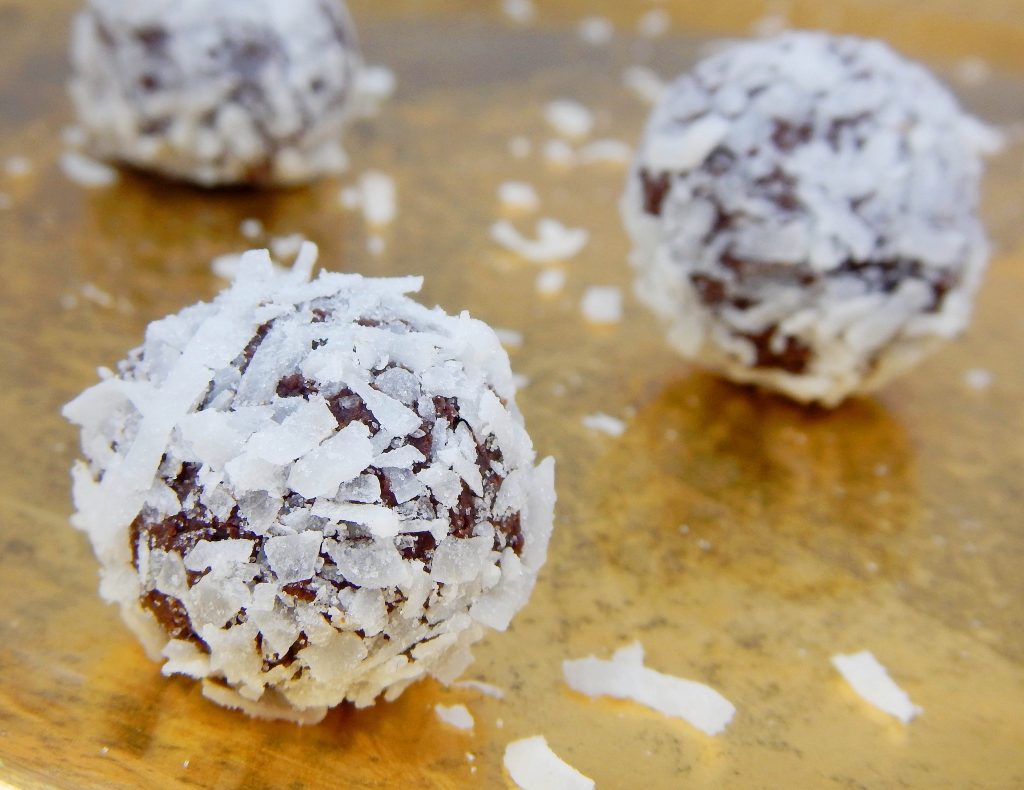 If you're new to making candy, it's best to follow this recipe exactly using bittersweet chocolate. If you'd like to start your with something even easier, check out this basic chocolate ganache recipe.
If you're a kitchen pro you can have some fun experimenting with the texture and flavor. Dark chocolate sets up firmer, so if you like that add a little more coconut milk. Semisweet chocolate sets up softer, so if you like that use a little less coconut milk. Let me know how your experiments work out in the comments.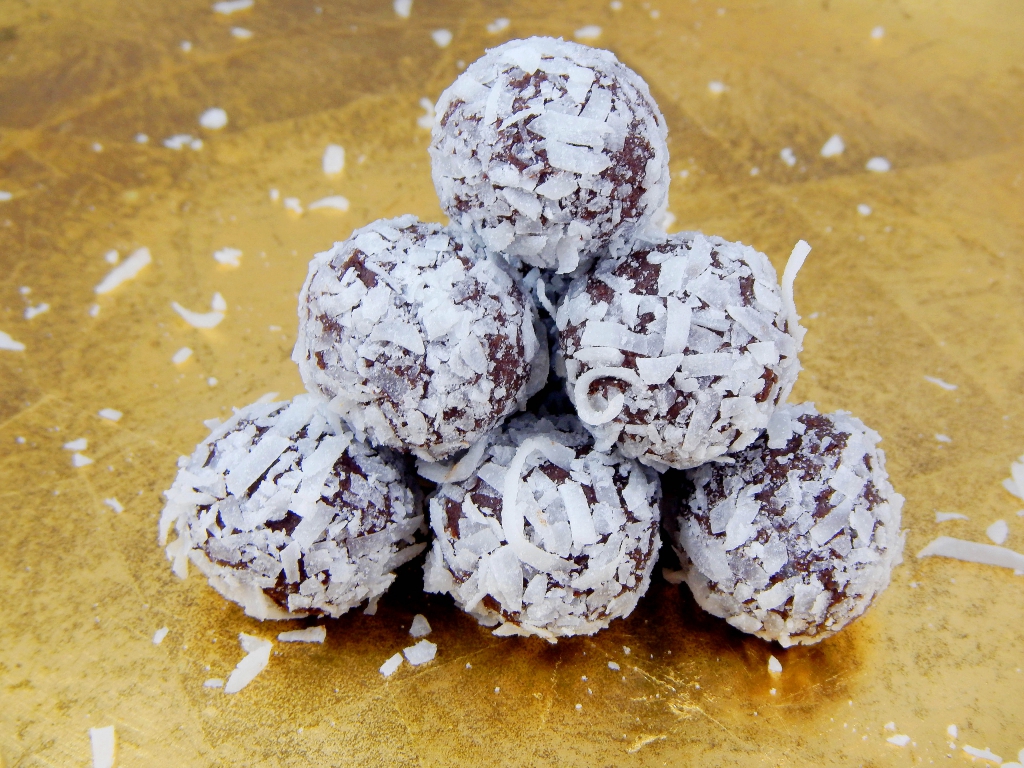 These truffles make beautiful gifts. You will impress your friends if you bring them to a party.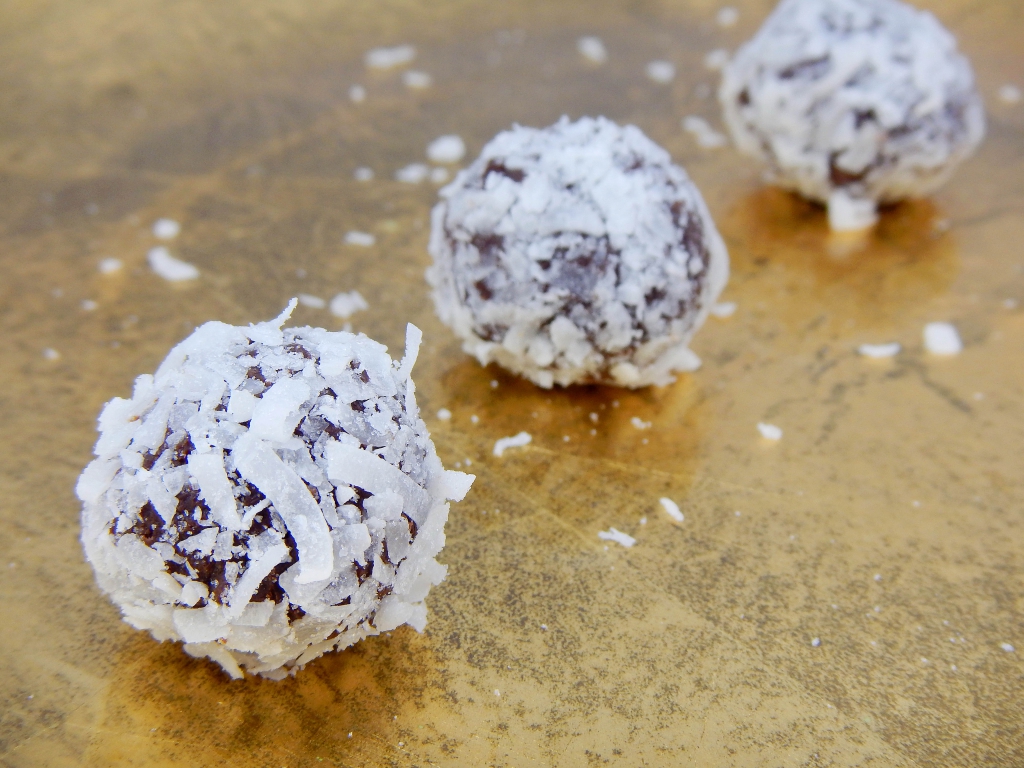 Or you can hide them from your friends and family in your secret pantry spot (It's ok to admit you have one. We're all friends here.) and reward yourself with a special indulgence after a long day.
If you want to see more recipes like this you can follow me on Pinterest or Facebook.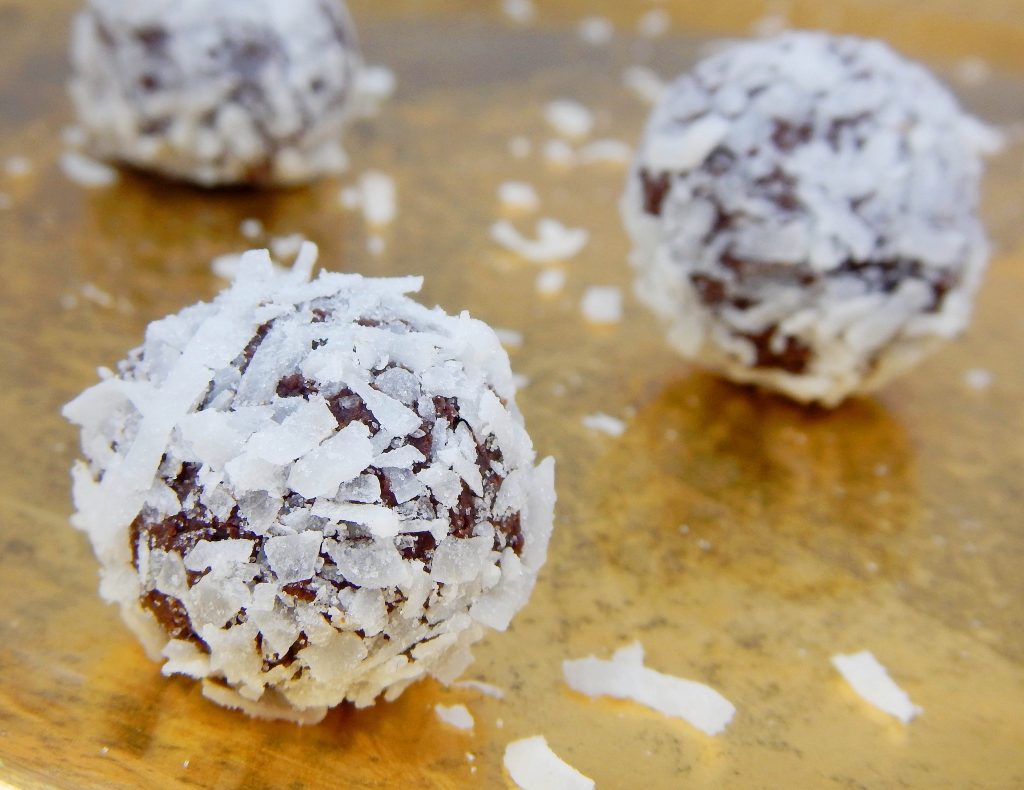 Coconut Milk Truffles
2013-12-08 14:30:32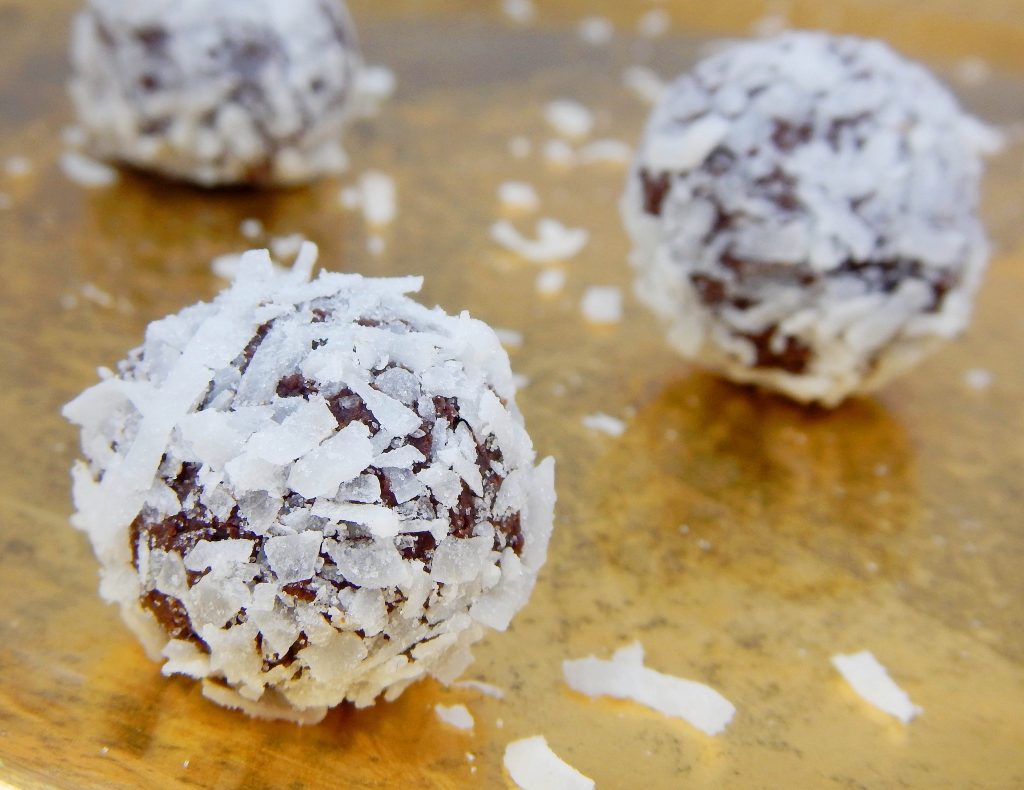 Coconut milk and bittersweet chocolate combine to create a decadent truffle. A sweetened coconut dip adds nice texture.
Ingredients
For Truffle
8 ounces (1 cup) bittersweet chocolate such as Ghiradelli 60% Cacao
6 ounces (3/4 cup) canned coconut milk
2 tablespoons unsalted butter
1/2 teaspoon vanilla
For Coconut Dip
1 cup shredded sweetened coconut
Instructions
Chop chocolate into small pieces.
Heat coconut milk over medium heat until just boiling.
Pour hot milk over chocolate pieces.
Add butter and vanilla.
Let the mixture sit for five minutes.
Stir gently with a whisk until completely melted.
Cool completely at room temperature.
Scoop into tablespoon sized balls.
Roll balls in coconut.
Notes
Store in an airtight container in the refrigerator. Serve at room temperature.
Frosting and a Smile http://frostingandasmile.com/