The Best Chocolate Chip Cookies –
Cancel that trip to the specialty bakery. You can now make big, chewy, bakery-style cookies in your own kitchen.
My husband requests these for special occasions. He would choose these sprinkled bites of bliss over a four star gourmet dessert buffet.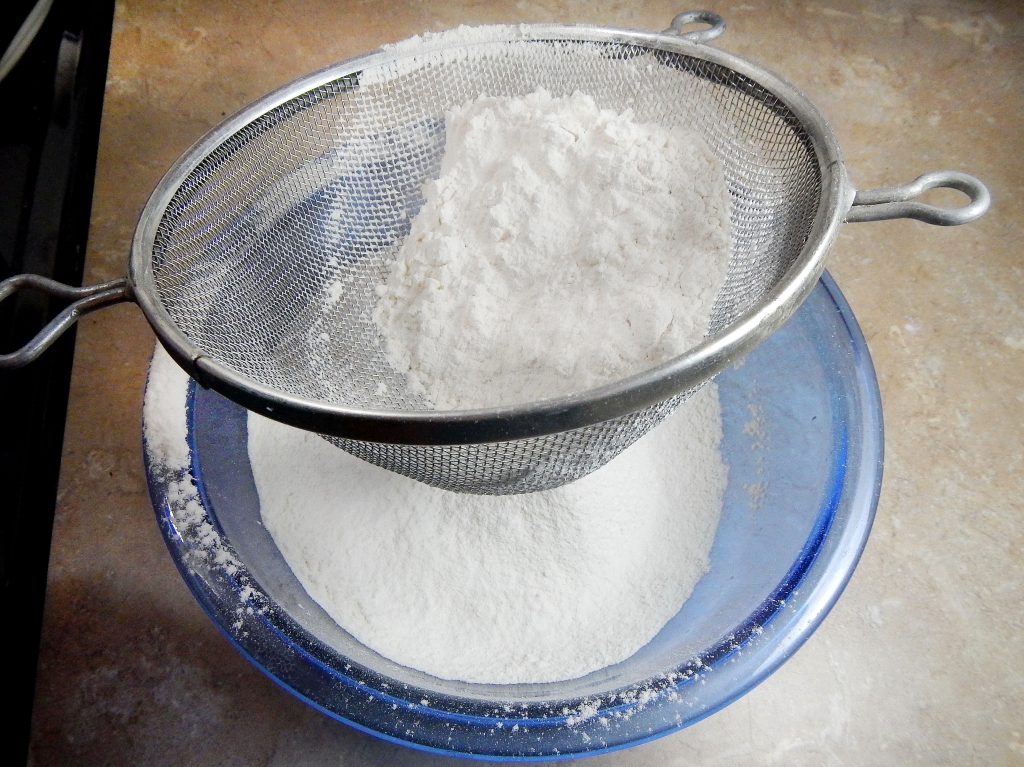 Preheat your oven to 325 degrees. The slightly lower-than-usual temperature will ensure the end result is perfectly chewy cookies.
In a small bowl, sift together flour, baking soda, and salt.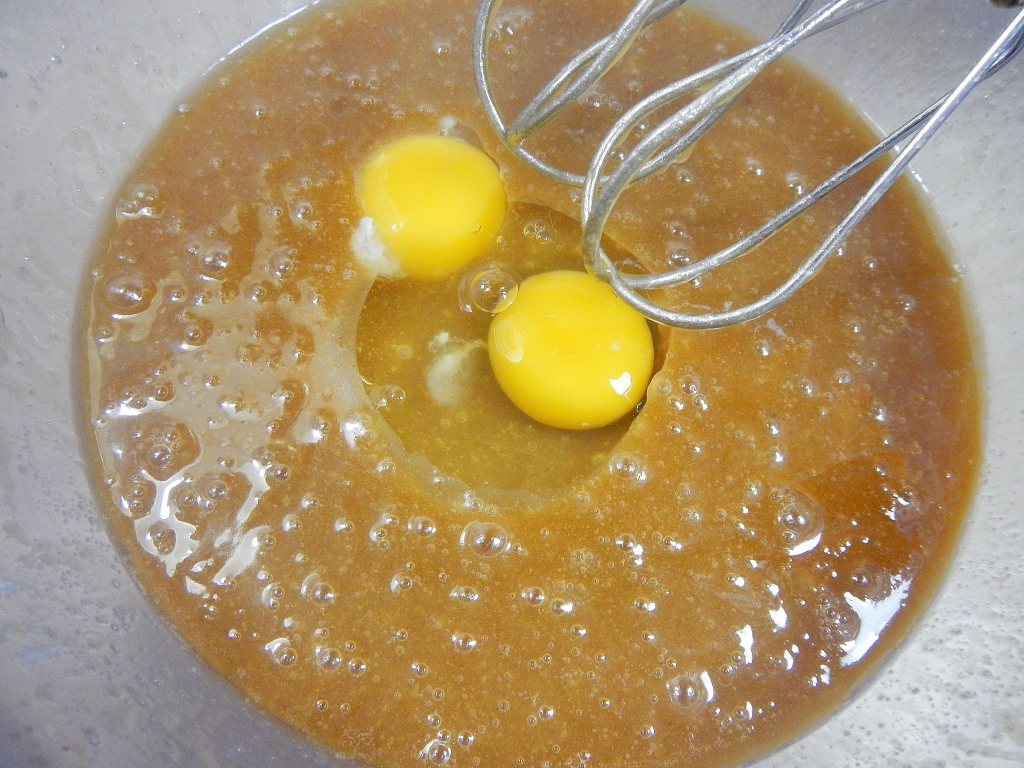 The wet ingredients are unusual. You use melted butter instead of softened butter. This helps you get a chewy, but not cakey, cookie.
Thoroughly mix the melted butter with brown sugar and white sugar. Then beat in vanilla, almond extract, one egg, and one egg yolk until creamy. The almond extract adds a slight hint of nuttiness. The extra yolk adds richness.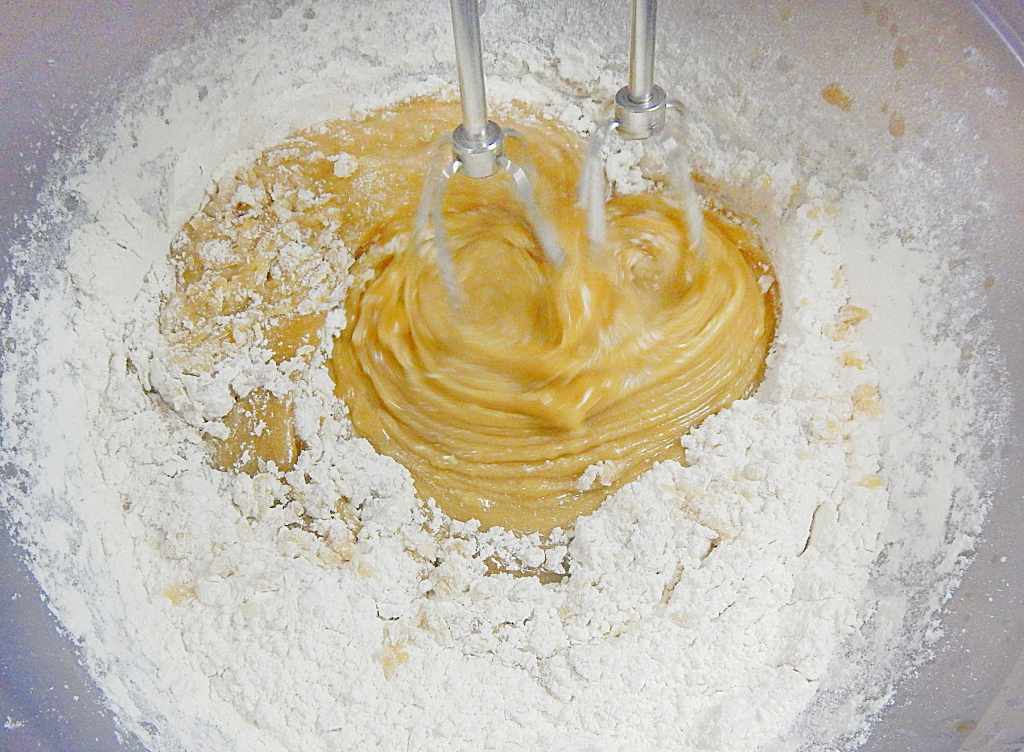 Mix in the sifted ingredients until just blended. Over mixing leads to tough cookies. (While you may be a tough cookie, I'm sure you don't want to eat a tough cookie!)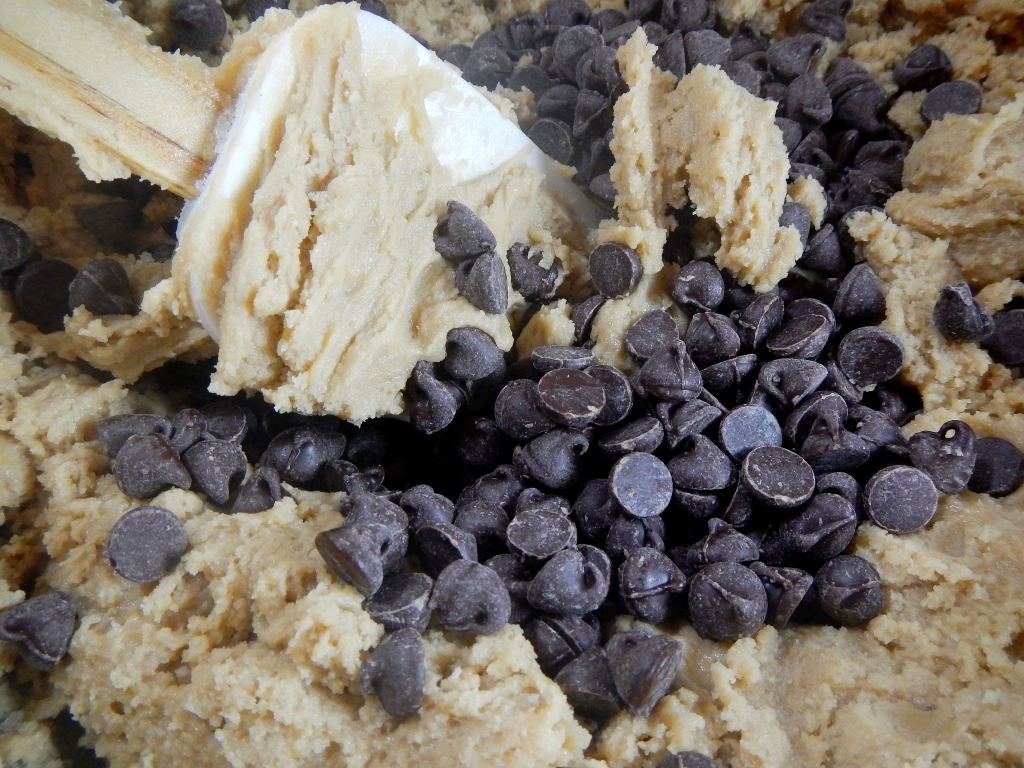 Stir in chocolate chips by hand. Make sure you take the crucial step of tasting your cookie dough. You might want to check it two or three times, you know just to make sure it's good.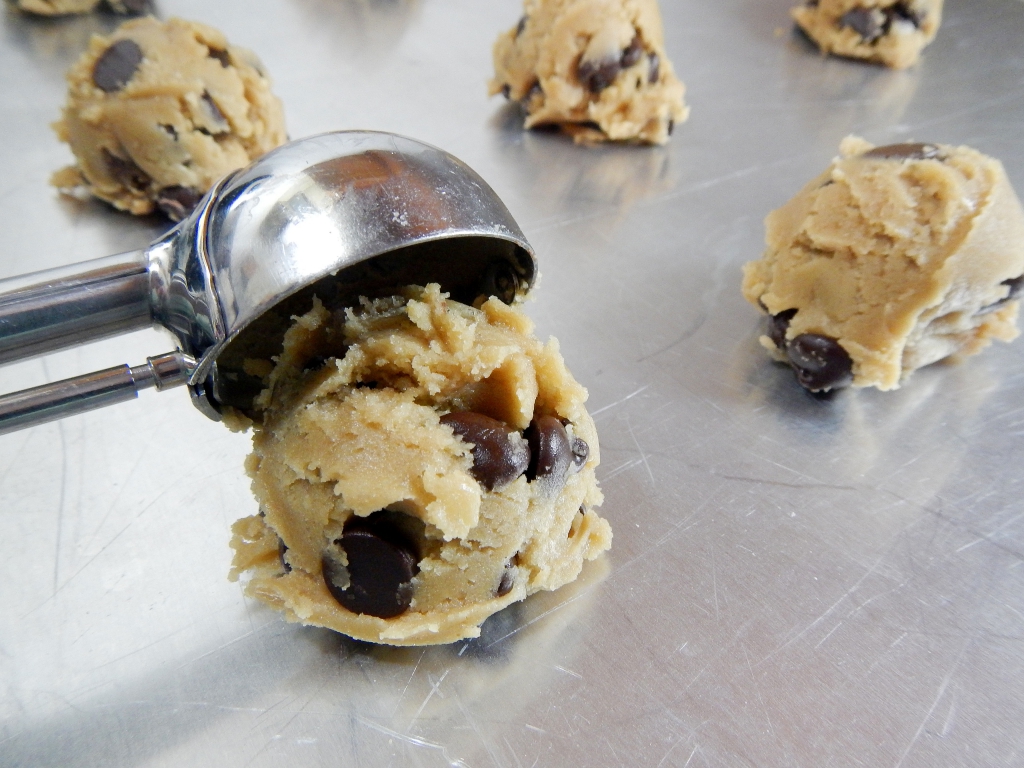 Scoop tablespoon sized balls of dough two inches apart onto ungreased cookie sheets. I like using little cookie scoopers for this. When your scoops are all the same size, your cookies bake more evenly.
Use light colored baking pans. Dark pans can cause the bottom of your cookies to brown too quickly.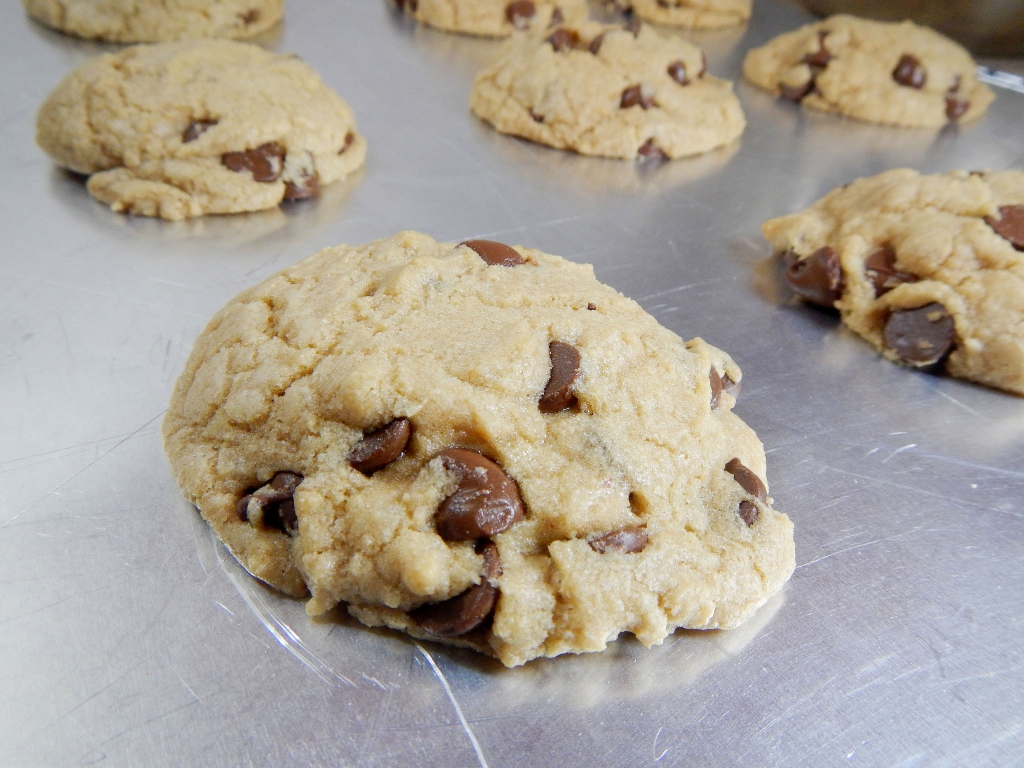 Bake for 12 to 15 minutes until the edges are just set and lightly browned. When you take them out of the oven, they won't look done. Don't worry! Leave them on the baking pan for five minutes. The residual heat will finish cooking them and they will set enough to move.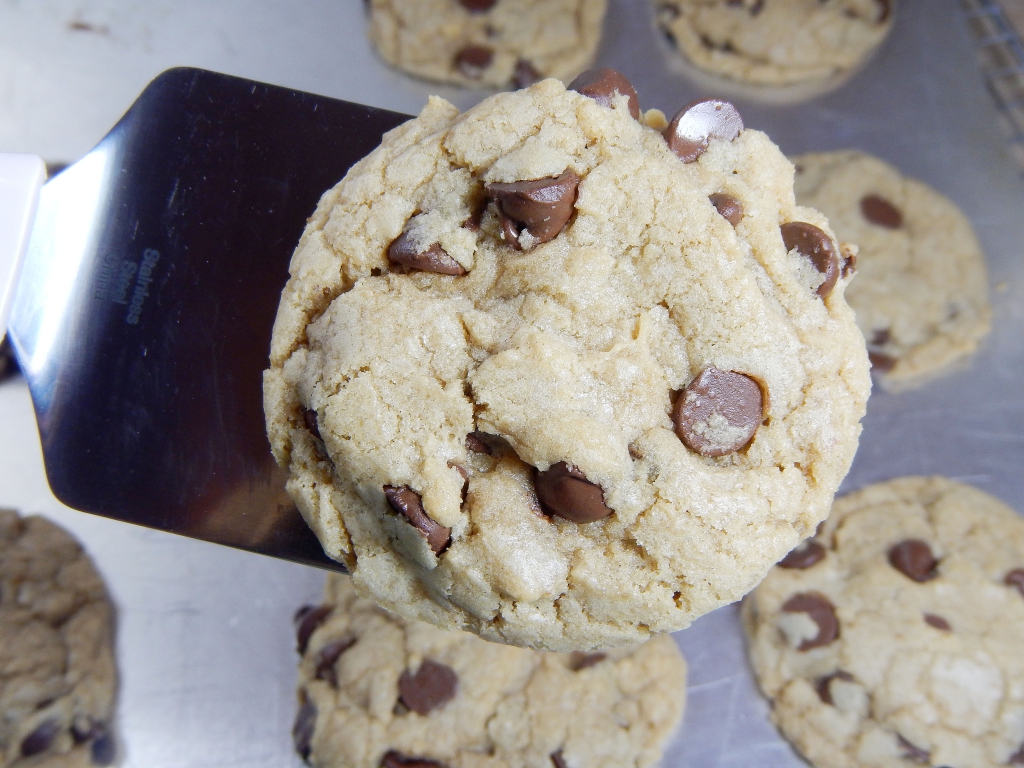 A small cookie spatula is perfect for this job. If you don't have one, you can use a regular spatula like you would use for pancakes.
While you wait for these to cook completely on wire racks, treat yourself to a warm cookie with a big glass of milk. It's the ultimate comfort snack. If you live with others, you will need to guard these as they cool. An entire batch can disappear before you get to the next step.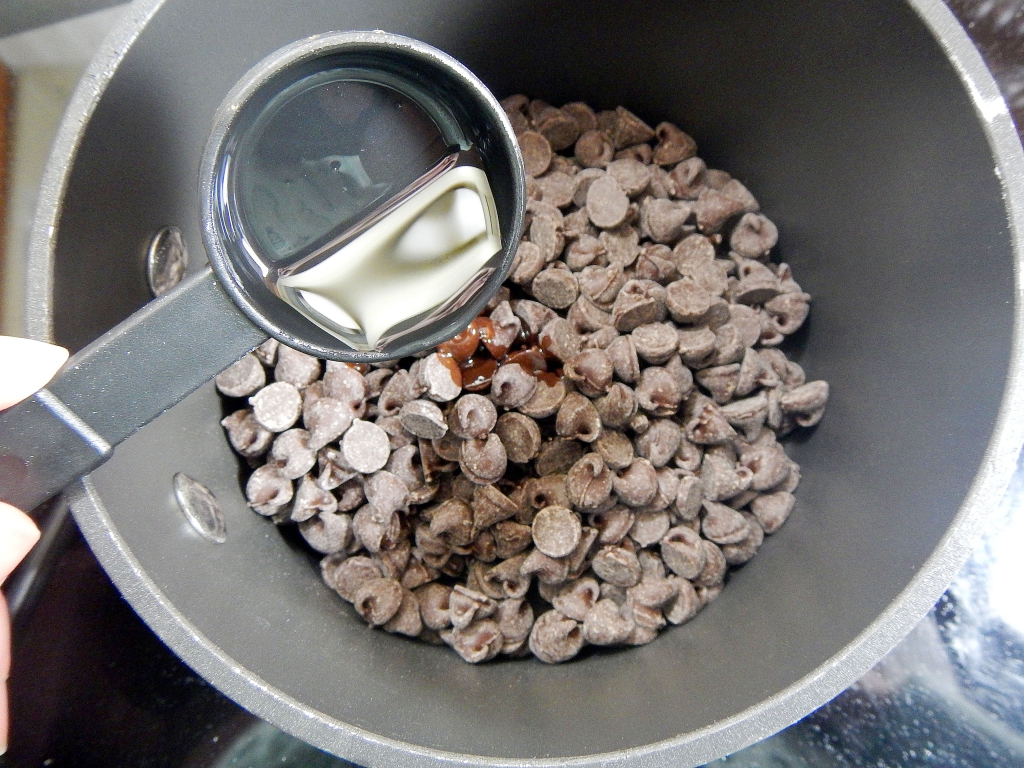 Now we make the chocolate dip. Combine semi-sweet chocolate chips with of vegetable oil. The oil makes the dip shiny and slightly softer to bite through than solid chocolate. Heat over low heat and stir frequently until melted.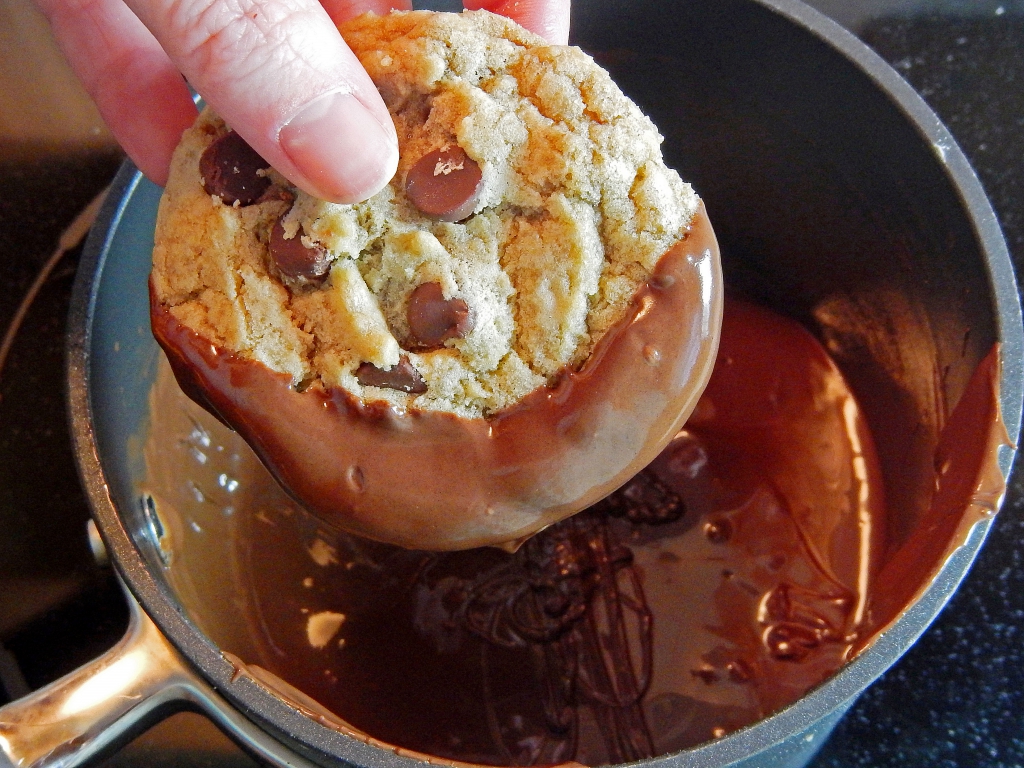 Remove the chocolate from the heat and give the cookies a dunk. You can cover them as much as you like. I like just a slight chocolate edge. My husband prefers his submerged like a submarine.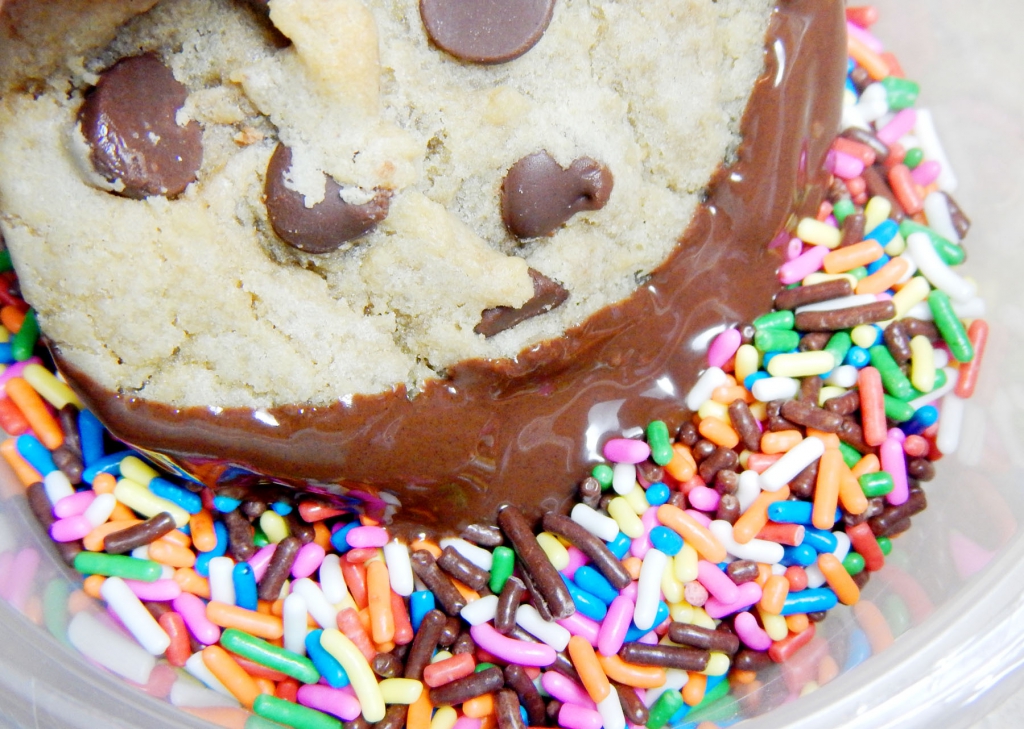 Let the excess chocolate drip back into the pot, then dip the warm chocolate in sprinkles. Sometimes I'm not sure if my family loves this recipe because of the cookie flavor or because of the sprinkle treatment.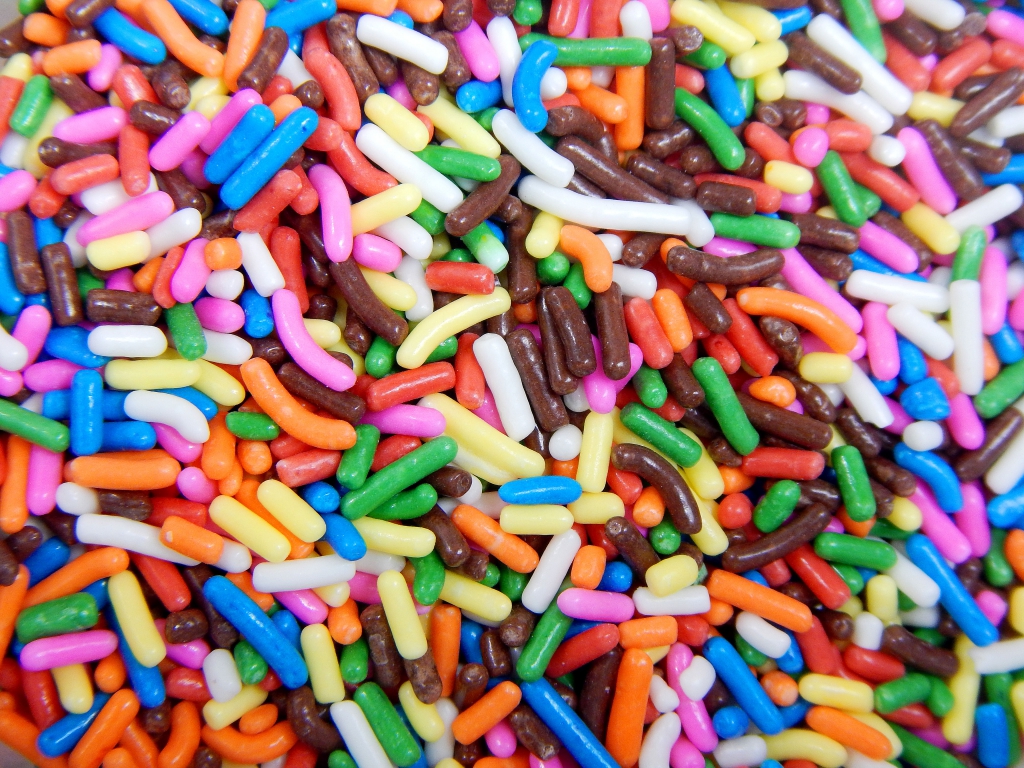 There's a gratuitous sprinkle shot just because I love them so much. I confess, I prefer sundaes without ice cream. Just give me a bowl of sprinkles swimming in whipped cream and I am a happy camper.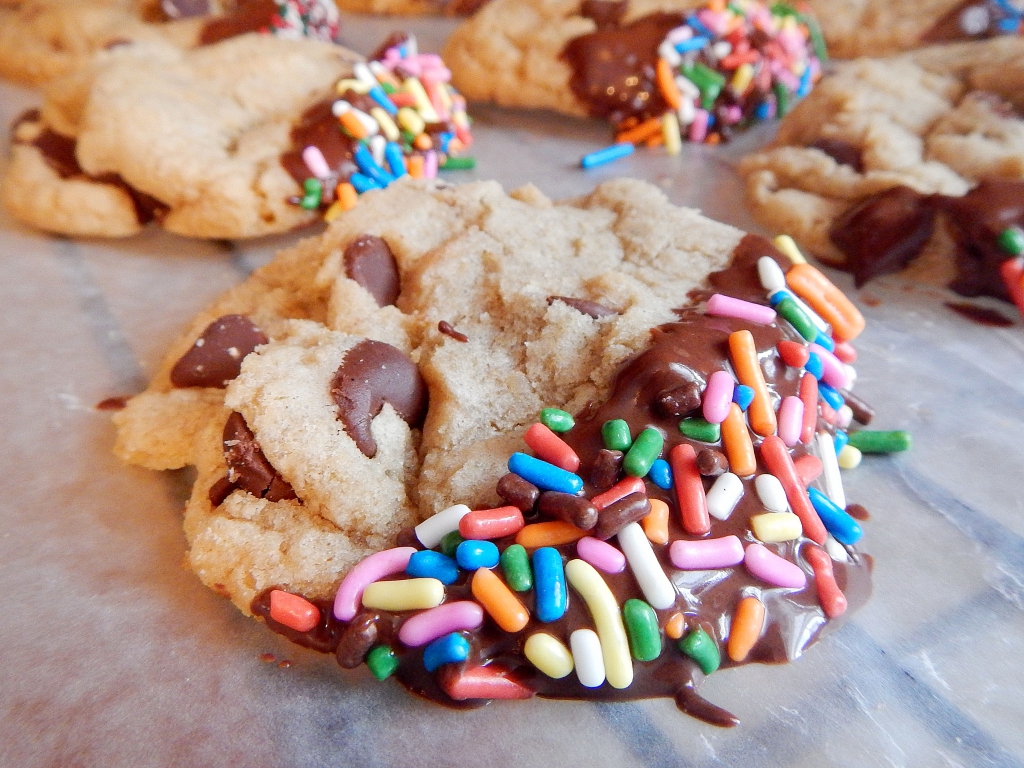 Place the dipped cookies on wax paper or parchment paper and cool completely. You can speed this up by putting them in the fridge or freezer.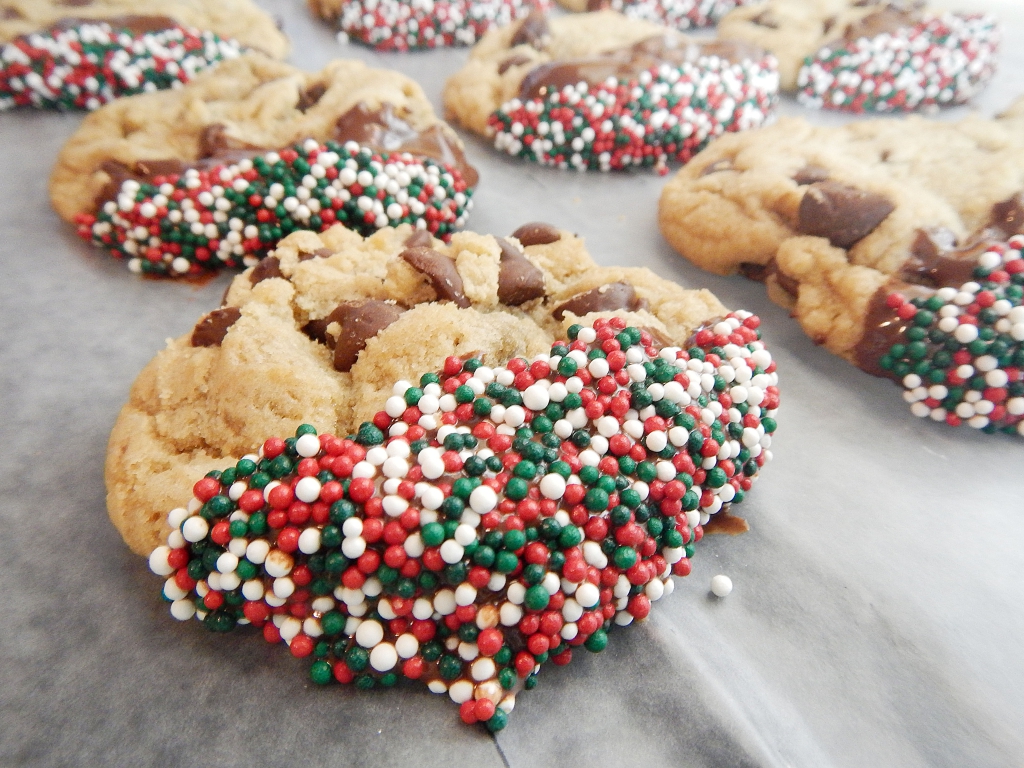 You can match sprinkle colors to holidays or party themes.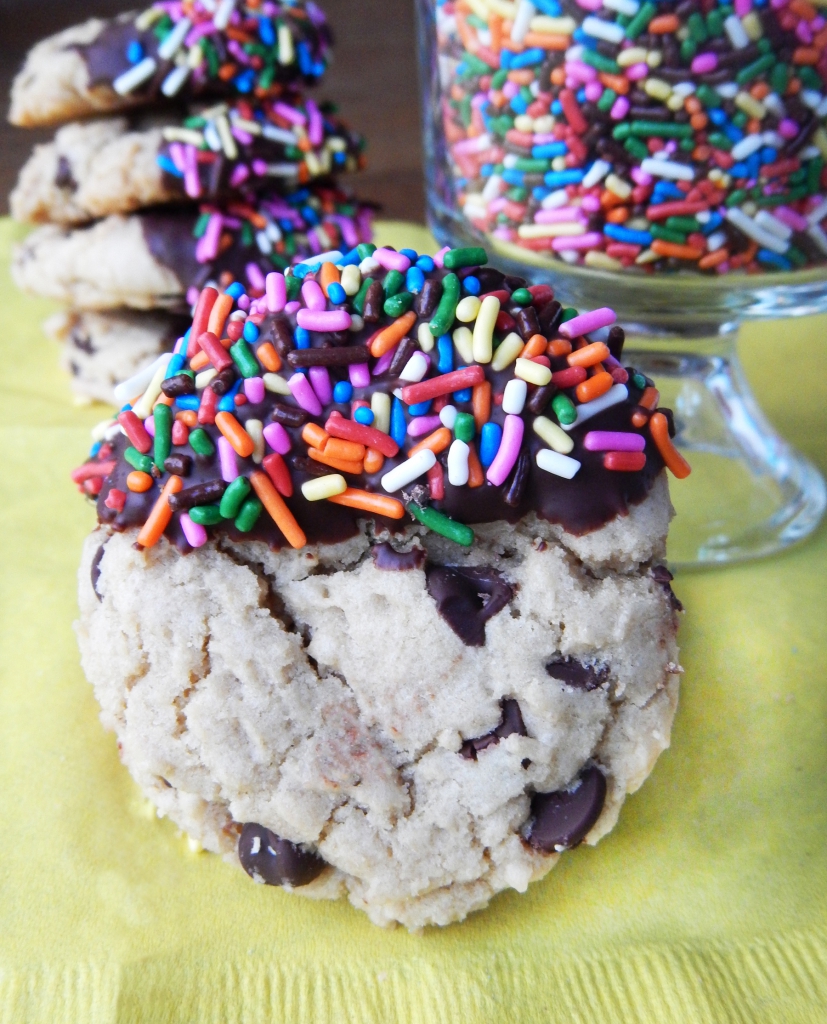 Rainbow sprinkles are my favorite. They match any occasion or day of the year.
Let me know how your cookies turn out in the comments.
Don't miss out on more sweet recipes like this one. Follow me on Pinterest or Facebook.
This recipe is adapted from allrecipes.com. While the base recipe is outstanding on its own, I made a few tweaks to give it my own special touch.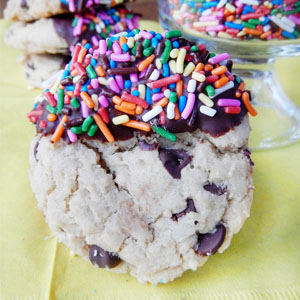 The Best Chocolate Chip Cookies
2013-12-18 19:19:57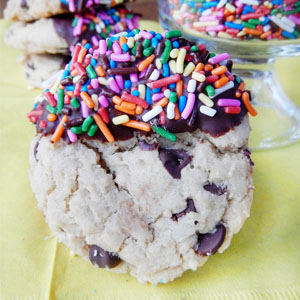 A bakery-style chewy chocolate chip cookie dipped in chocolate and topped with sprinkles.
Ingredients For Cookie
2 cups all-purpose flour
1/2 teaspoon baking soda
1/2 teaspoon salt
3/4 cup unsalted butter, melted
1 cup packed brown sugar
1/2 cup white sugar
1 tablespoon vanilla extract
1/2 teaspoon almond extract
1 egg
1 egg yolk
2 cups semisweet chocolate chips
Ingredients For Chocolate Dip
1 cup semisweet chocolate chips
1 tablespoon vegetable oil
1 cup rainbow sprinkles
Make the Cookie
Preheat the oven to 325 degrees.
In a small bowl, sift together the flour, baking soda and salt. Set aside.
In a medium bowl, cream together the melted butter, brown sugar, and white sugar until well blended.
Beat in the vanilla, almond extract, egg, and egg yolk until light and creamy.
Mix in the sifted ingredients until just blended.
Stir in the chocolate chips by hand.
Drop cookie dough 1 tablespoon at a time onto the prepared cookie sheets. Cookies should be about 2 inches apart.
Bake for 12 to 15 minutes or until the edges are lightly toasted.
Cool on baking sheets for five minutes before transferring to wire racks to cool completely.
Make the Dip
Combine chocolate chips and vegetable oil.
Heat over low heat, stirring frequently until combined.
Dip edge of cookies in chocolate. Let excess chocolate drip back into pot.
Dip chocolate covered cookies in sprinkles.
Transfer to wax paper covered racks.
Cool completely.
Notes
You can add nuts or different types of chocolate chips to put your own spin on the recipe.
Use different colored sprinkles for holidays and special occasions.
Adapted from Allrecipes.com
Frosting and a Smile http://frostingandasmile.com/