S'more Thumbrint Cookies –
Gooey marshmallows and melted chocolate crown soft graham flavored cookies. Hello sweet summer flavor!
I'm turning to a S'more inspired recipe for the second week in a row because cabin fever is setting in here in the northeast. You know that restlessness that comes when freezing cold temperatures, snow, and ice have you barricaded inside the house? If not, you're lucky and I'd welcome an invitation to your place! S'more recipes take my mind out of the deep freeze and into an August cookout with a big bonfire and piles of marshmallows.
Last week we made fun no bake S'more Snack Mix. This week we'll fire up the oven for S'more Thumbprint Cookies.
This is a Betty Crocker recipe review. That means I test the recipe and share step by step photos to let you know what works and what you might want to change.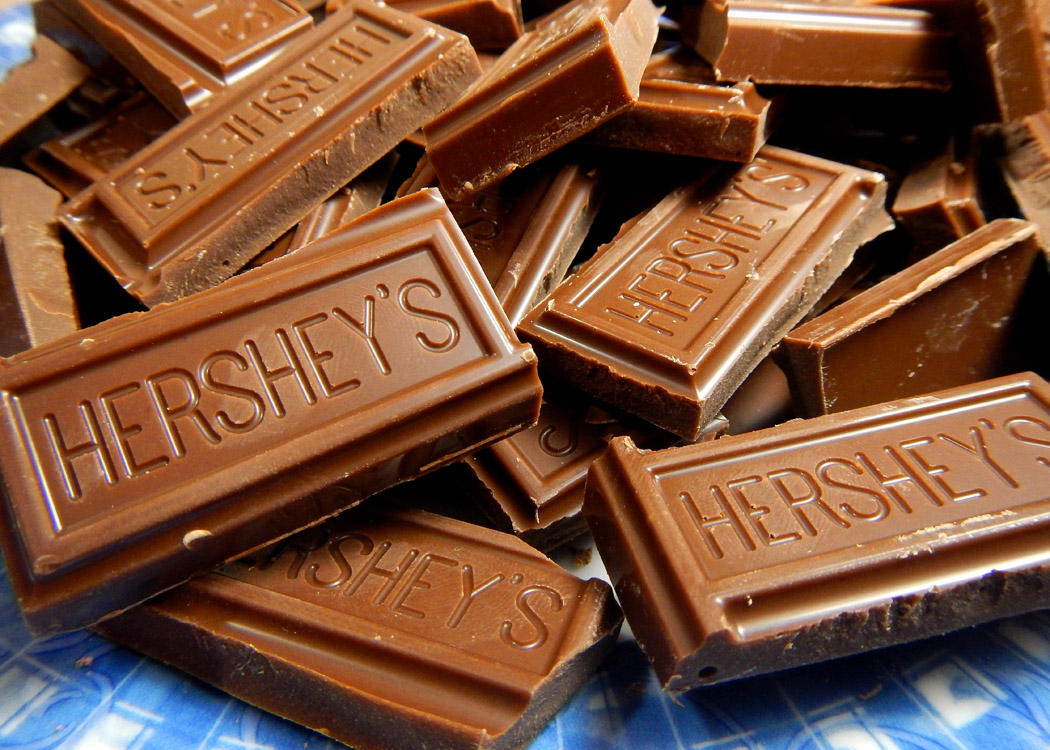 It's hard to go wrong with a recipe that includes a big bowl of milk chocolate, sixty rectangles to be exact.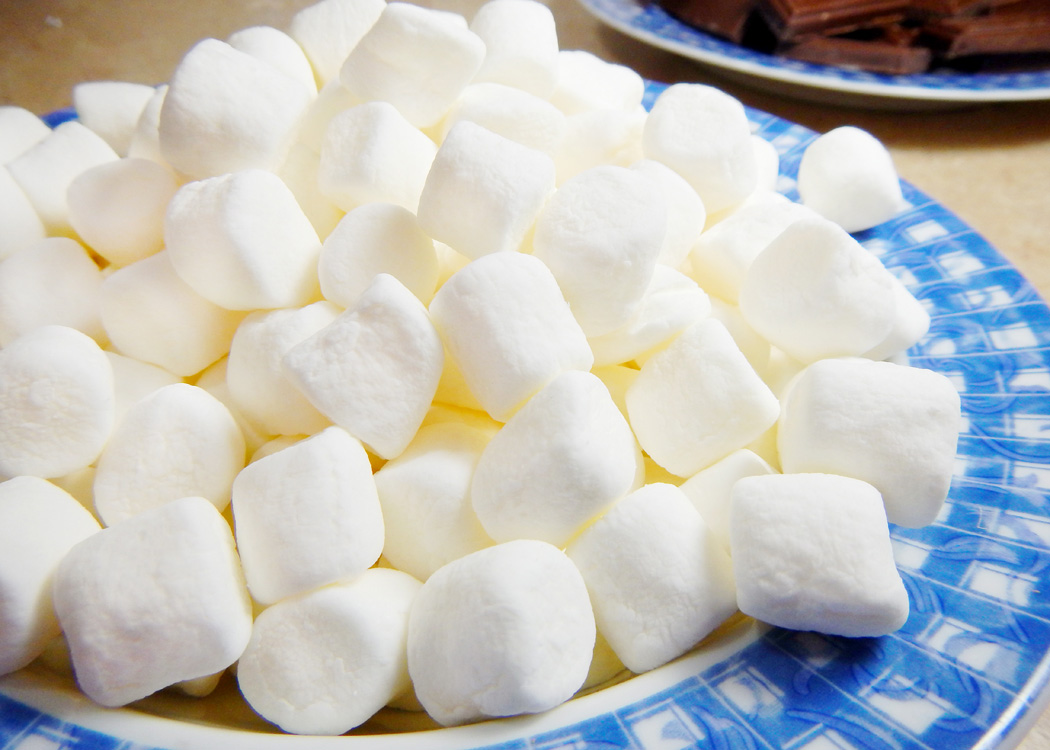 Plus, there are all of these marshmallows. My little boy kept reaching up to the counter trying to snag some.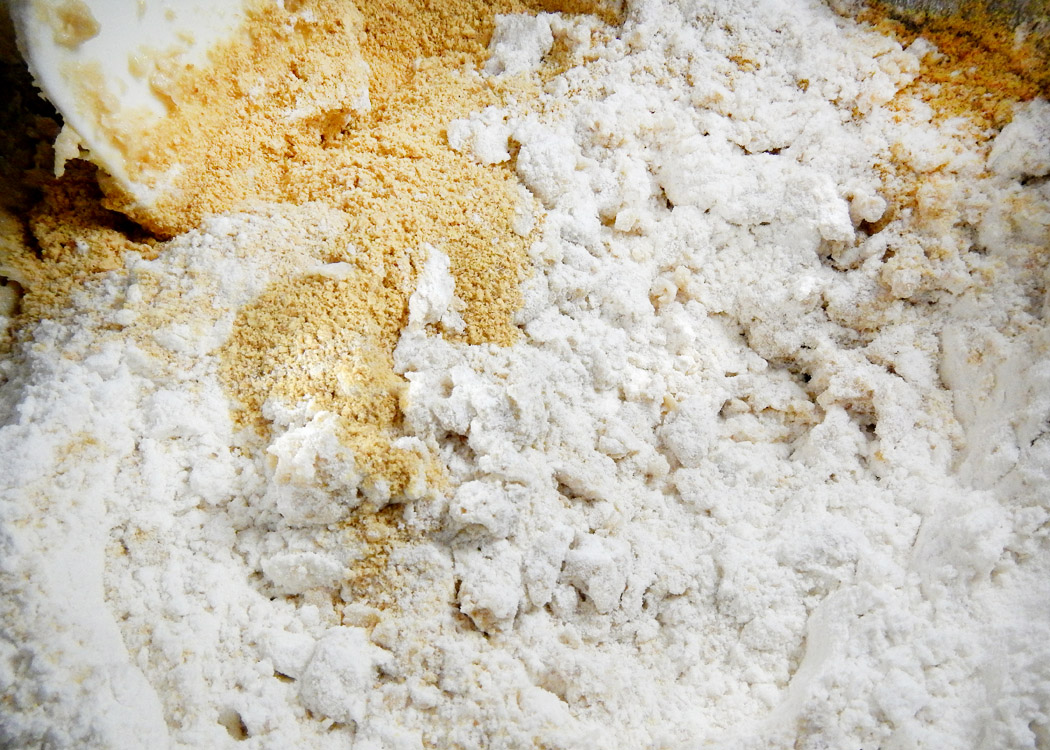 You get real graham cracker flavor with these cookies because you mix 1 cup of crushed graham crackers with your 1 1/3 cups of flour and 1/8th teaspoon of salt. I used the pre packaged crumbs. You can crush whole crackers in a food processor or by hand in a freezer bag.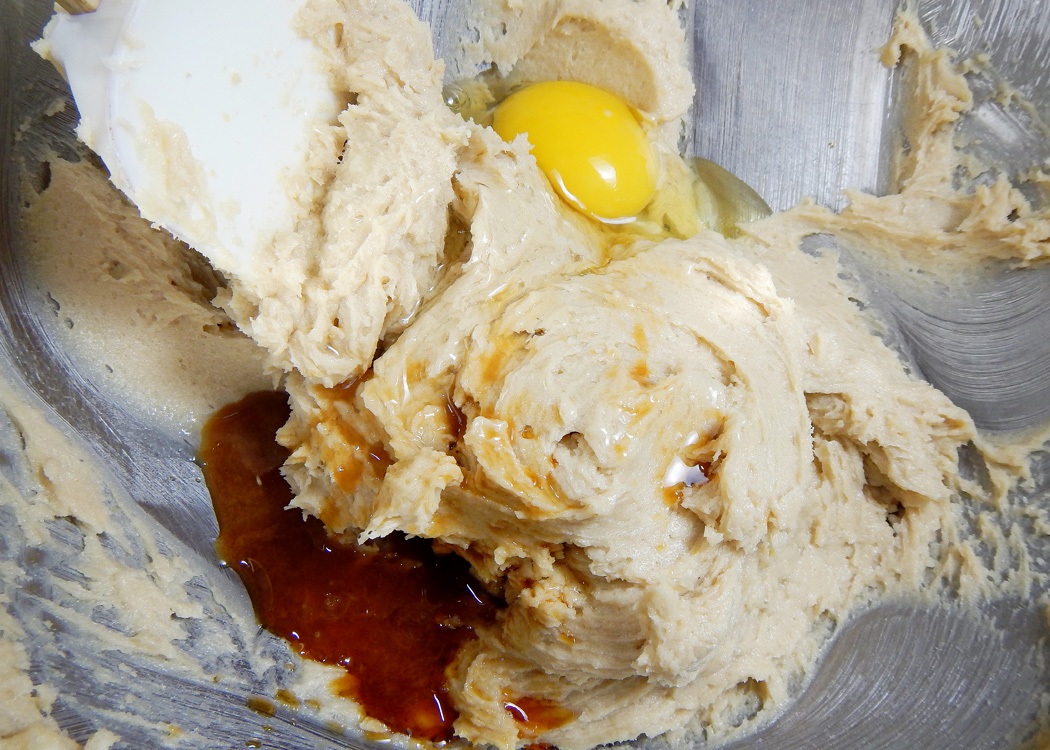 Beat one cup of butter with 1 1/3 cups of flour. Then add an egg and one teaspoon of vanilla.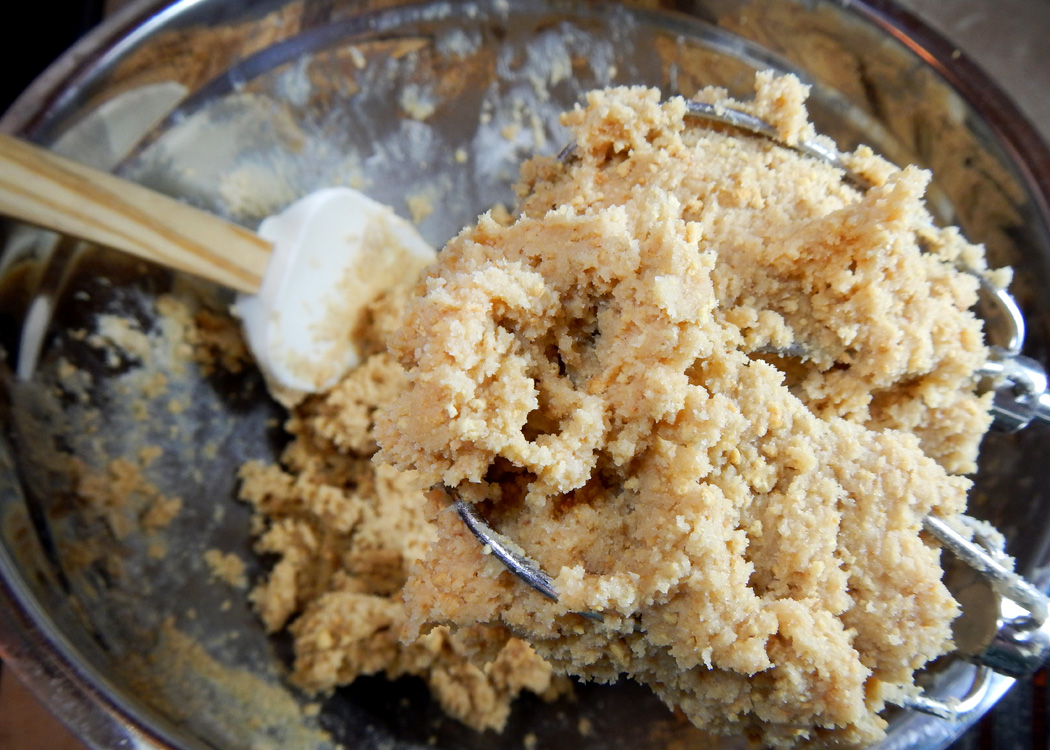 You end up with a nice thick dough.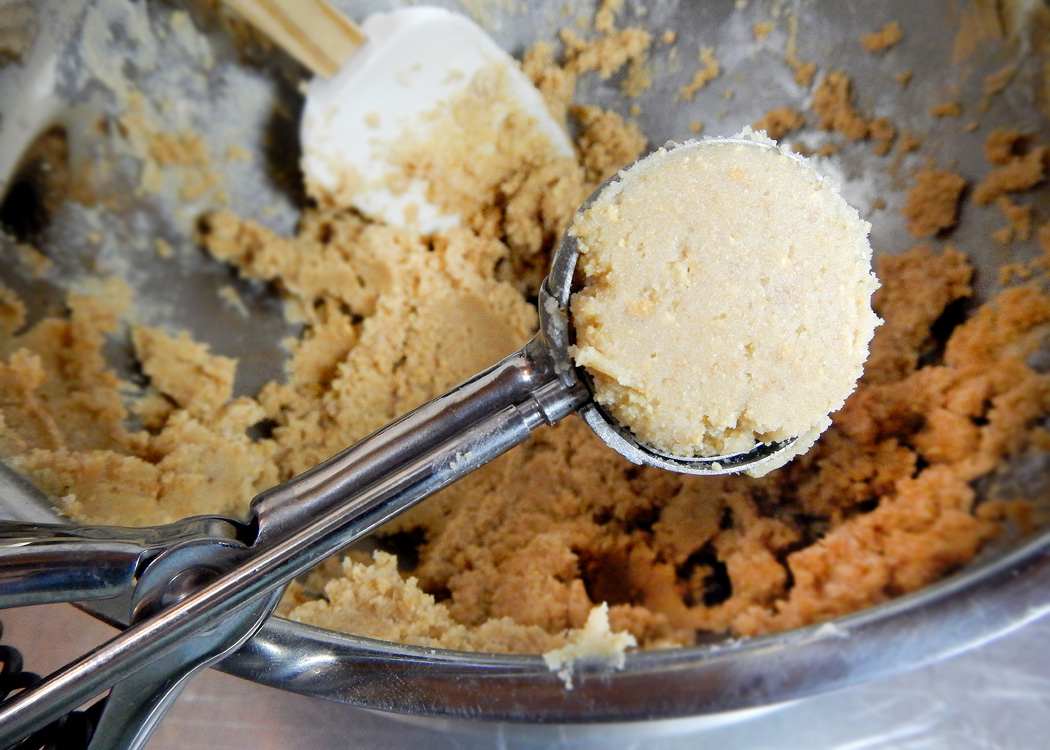 Scoop your dough and roll it into balls.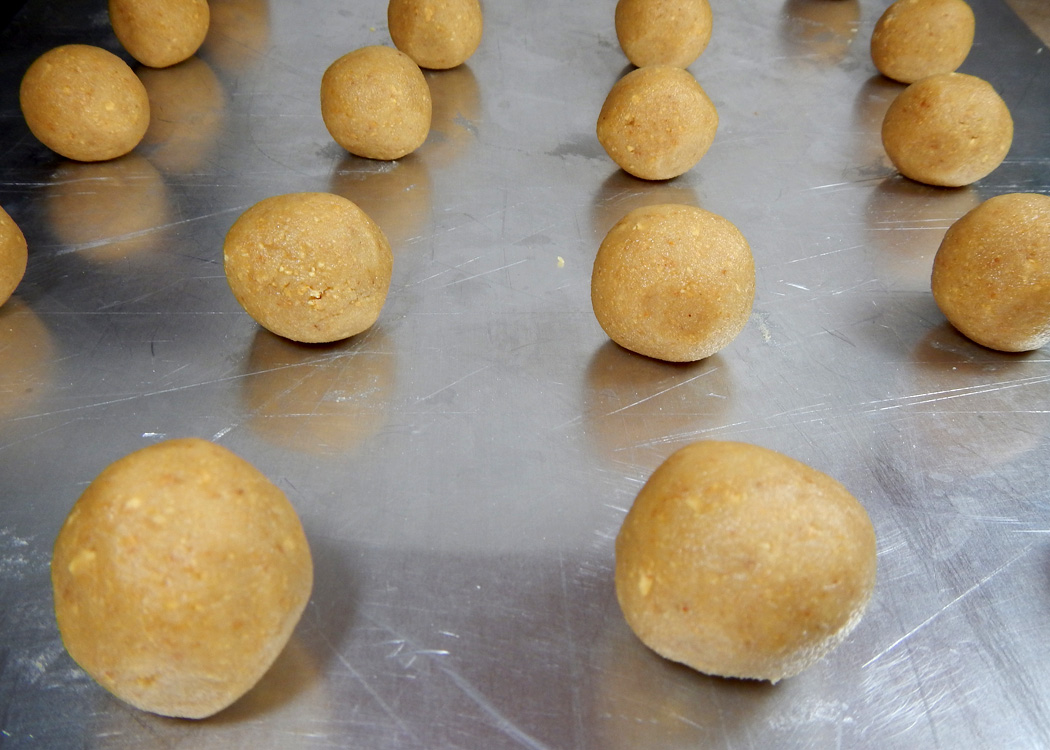 The recipe says if you roll it into one-inch balls you will get 60 cookies. I have made this a few times and never ended up with 60. One inch is smaller than you think.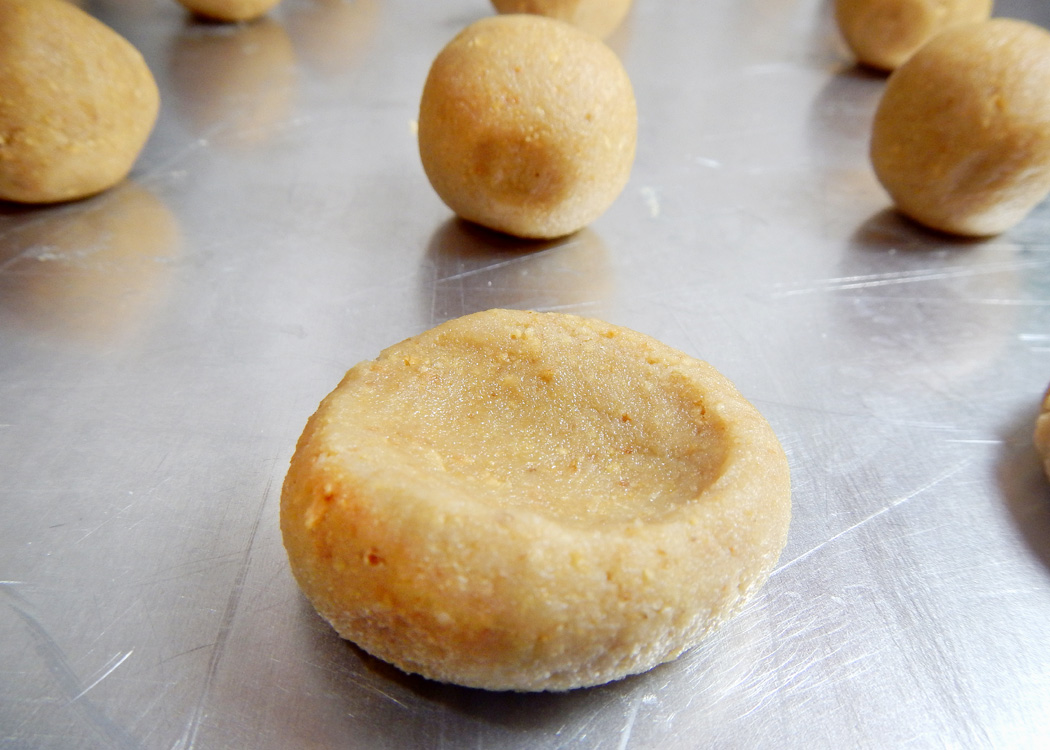 Press a well into the center of each cookie with your thumb. Knuckles work well too. Then bake them until partially done.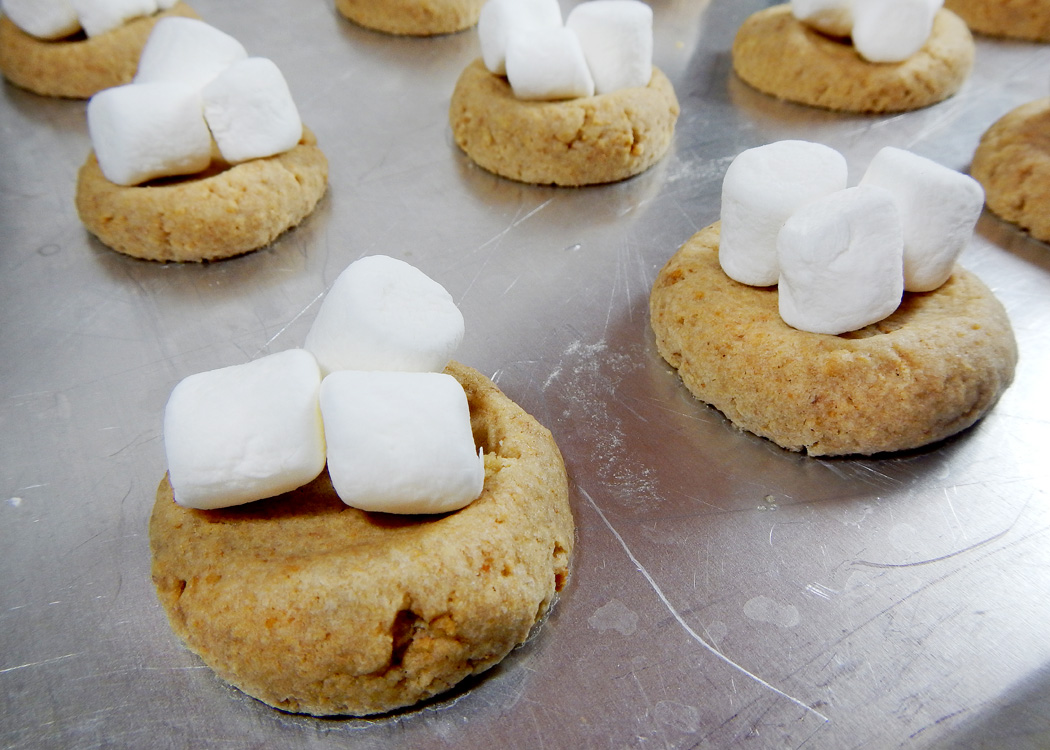 Once the cookies start to set, pull them out of the oven and top with mini marshmallows. The original recipe calls for two marshmallows each but I was able to squeeze on three. Because who doesn't like more marshmallows? They go back in to the oven for a quick toasting.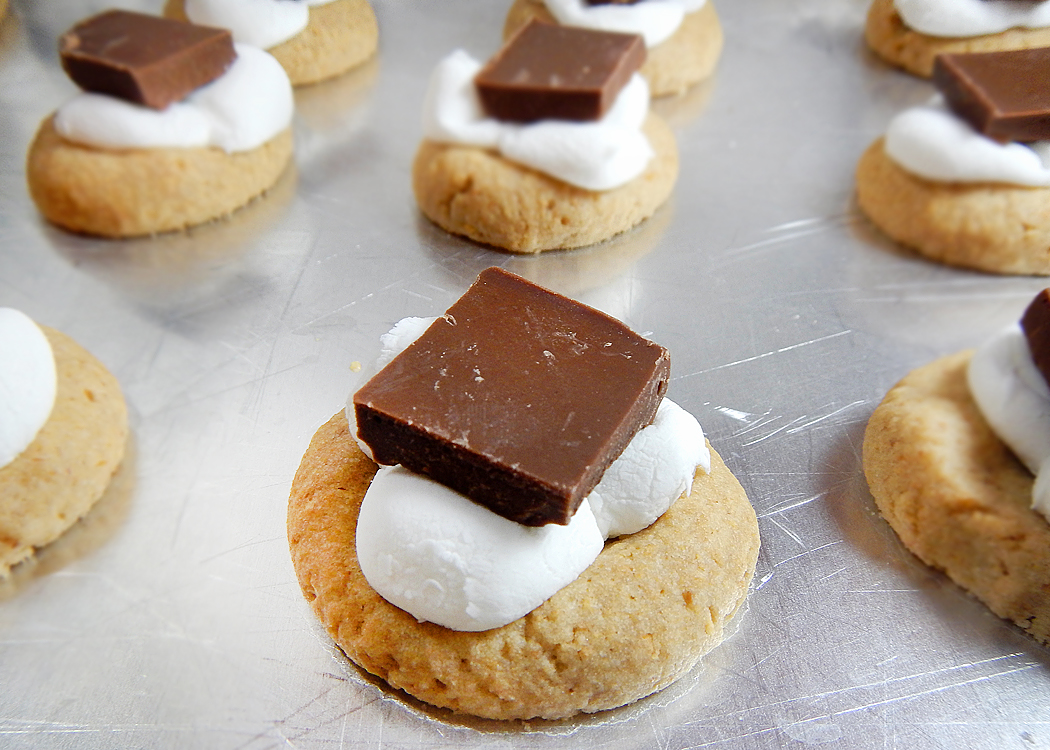 Then you take them out again to put on their chocolate caps. The original recipe said to let the chocolate melt on it's own. That didn't work for me. I put them back in the oven for thirty seconds to help get the melting moving.
Spread that beautiful melted chocolate with a knife.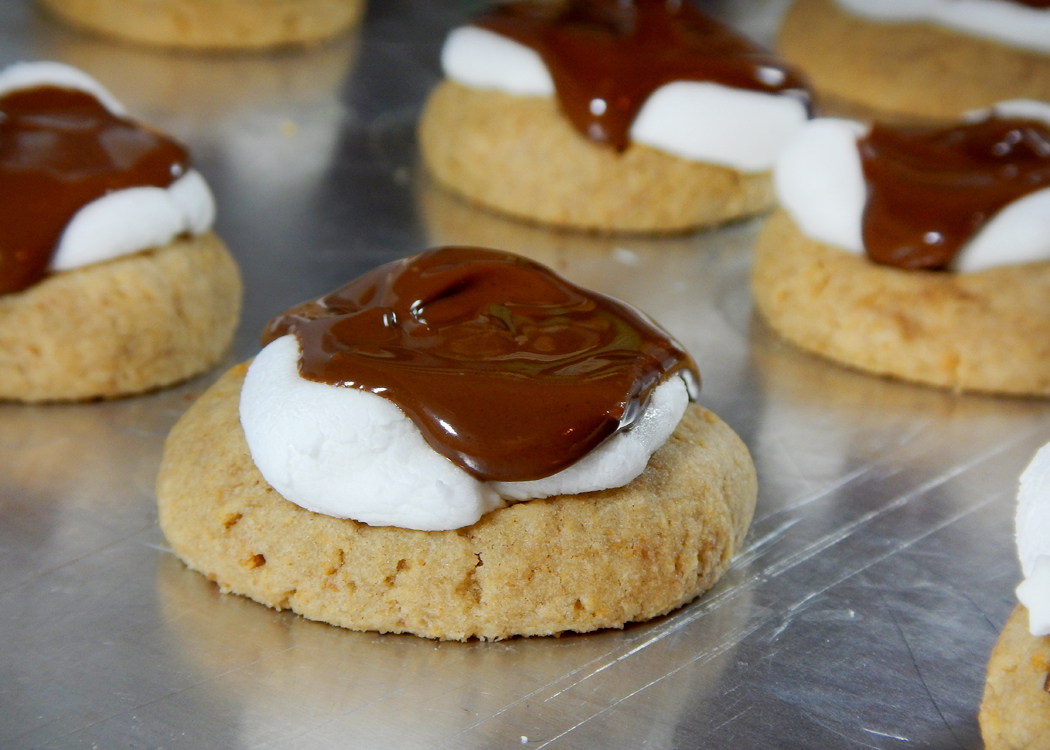 Don't you just want to pick that right off the screen? I do!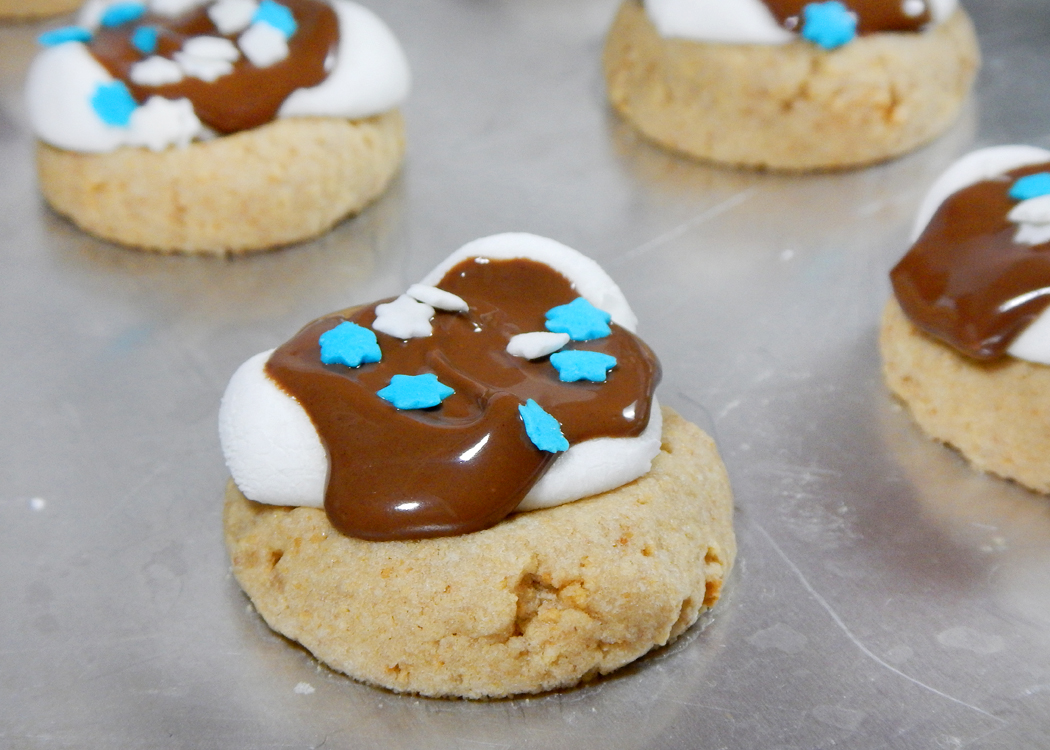 You can add sprinkles for a little crunch. Try matching them to different holidays and party themes.
These would be great to bring to a picnic or barbecue. They're also a fun mid-winter pick-me-up or even something a little different to put on a Christmas cookie tray.
I give Betty Crocker's recipe an "A." I made just two minor changes: adding an extra marshmallow and melting the chocolate in the oven.
For more fun recipes follow me on Pinterest, Facebook, or Twitter. You can also subscribe by email.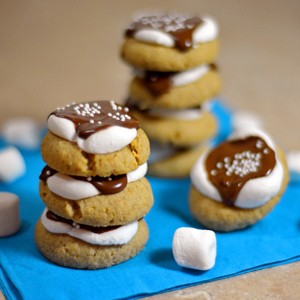 S'more Thumbprint Cookies
2014-02-08 16:23:43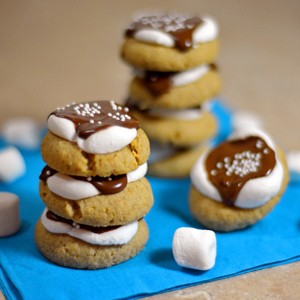 Soft graham cracker flavored cookies topped with gooey marshmallows and melted milk chocolate.
Ingredients
1 cup butter, softened
1/2 cup packed brown sugar
1 egg
1 teaspoon vanilla
1 and 1/3 cups all-purpose flour
1 cup finely ground graham cracker crumbs (16 cracker squares)
1/8 teaspoon salt
180 miniature marshmallows (about 2 cups)
60 rectangles milk chocolate (from four 1.55-oz bars)
Instructions
Heat oven to 325°F.
In large bowl, beat butter and brown sugar on medium speed until light and fluffy. Add egg and vanilla. Beat until blended.
Add flour, cracker crumbs and salt. Beat on low speed until stiff dough forms (about one minute).
Shape dough by heaping teaspoonfuls into balls.
Place balls 2 inches apart on ungreased cookie sheets. Make an indentation in center of each.
Bake 10 to 12 minutes or until cookies are firm and edges are just beginning to brown. Lightly press 3 marshmallows in center of each cookie. Bake 2 to 3 minutes longer.
Top marshmallows on each cookie with 1 rectangle of chocolate. Place back in oven for thirty more seconds. With tip of knife, gently spread chocolate over marshmallows. Let stand until chocolate is set.
Notes
This is an excellent cookie with two minor changes from the original Betty Crocker recipe.
Adapted from Betty Crocker
Frosting and a Smile http://frostingandasmile.com/